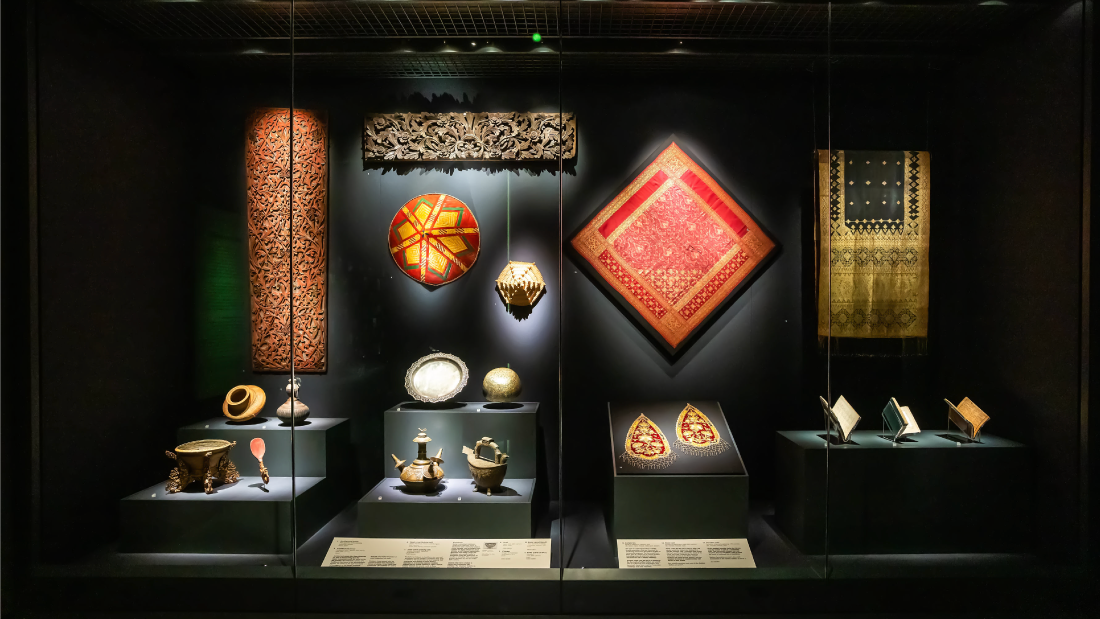 The ground floor explores the theme "Origins". Here, visitors will be introduced to the crafts and material culture of the Malay-Indonesian world, before exploring the routes of trade and migration that brought other communities to the region – the blending of their heritage with the Malay-Indonesian cultures gave rise to the Peranakan and evolution of Peranakan communities. One highlight of the Origins gallery are the hundreds of photographs of past and present-day Peranakans, contributed by the communities, illustrating the diversity and richness of Peranakan cultural heritage. This gallery also features video interviews where respondents share their thoughts and reflections on what "Peranakan" means to them.
OBJECT HIGHLIGHTS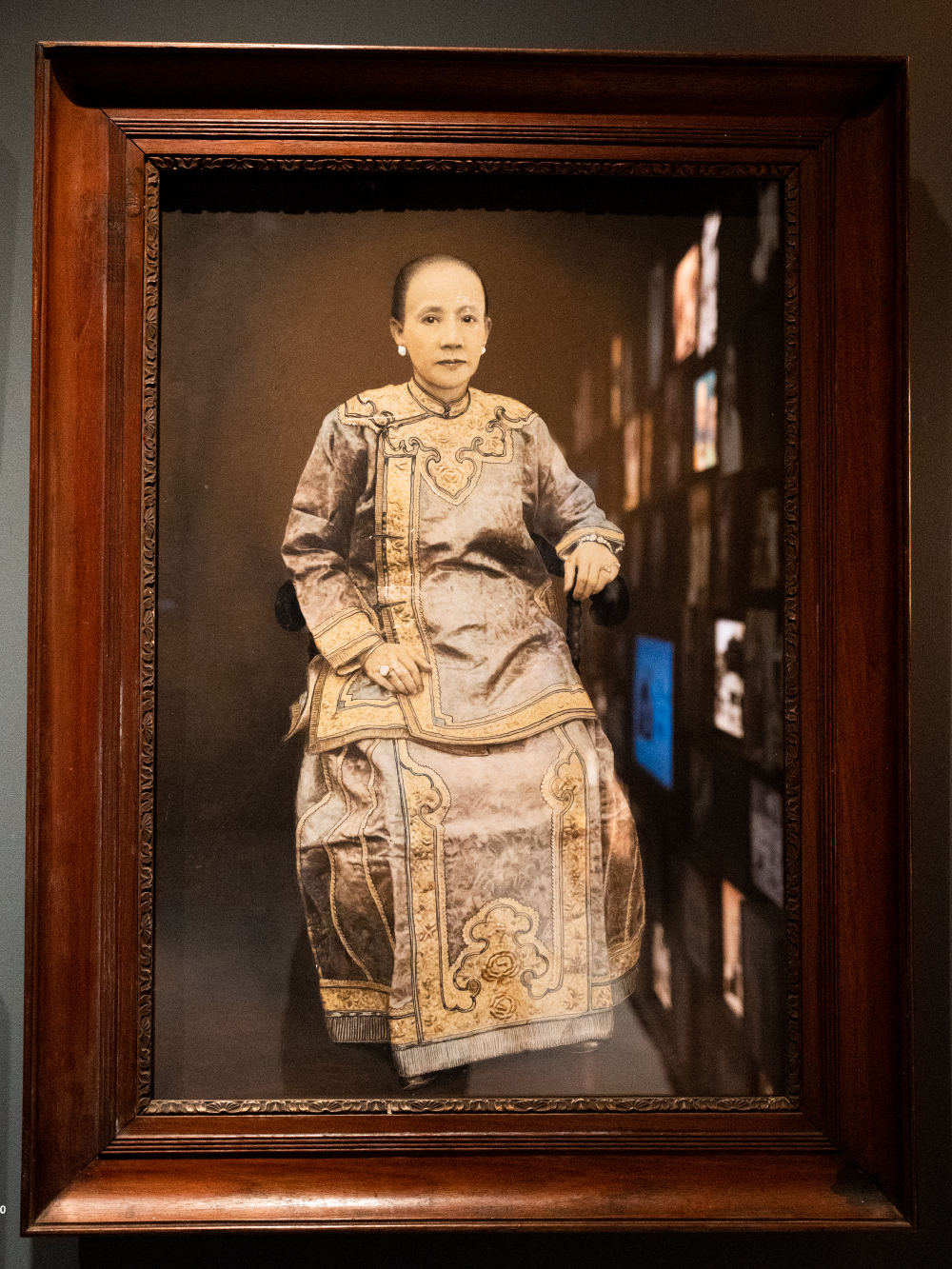 Portrait of Lie Pa-toe Nio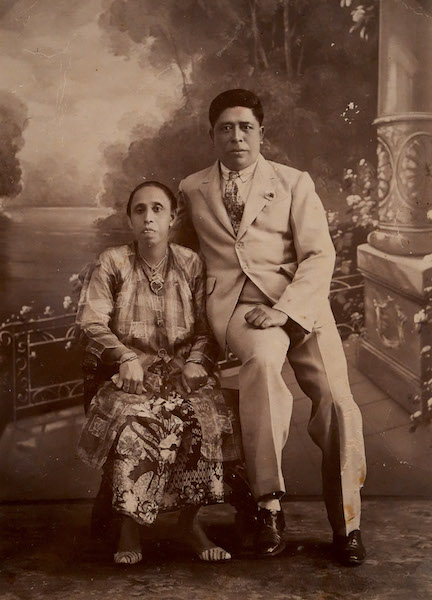 Studio photograph of Arumugam Supramaniam Chitty and Sivagamee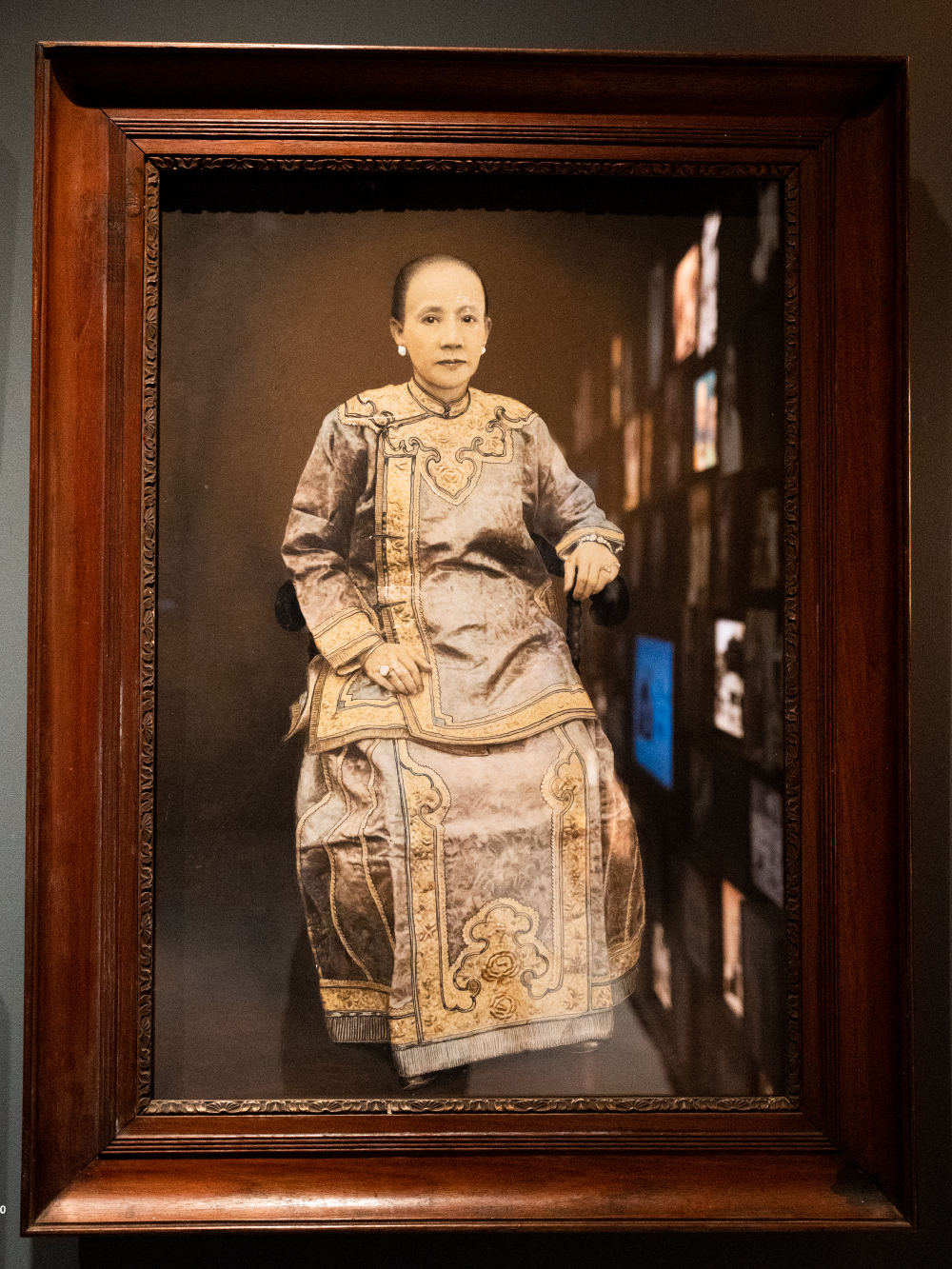 Portrait of Lie Pa-toe Nio
Java, Batavia (Jakarta), around 1900
Gelatin silver print (hand-coloured)
2020-00456

Lie Pa-toe Nio (born around 1865) was a member of a prominent Chinese Peranakan family in Batavia. Her father was Lie Tjoe Hong, third "Majoor der Chinezen" in Batavia — the most senior Chinese position in the colonial bureaucracy of the Dutch East Indies. She wears a hip-length blouse (baju peki) and matching skirt (kun) with elaborate raised gold embroidery.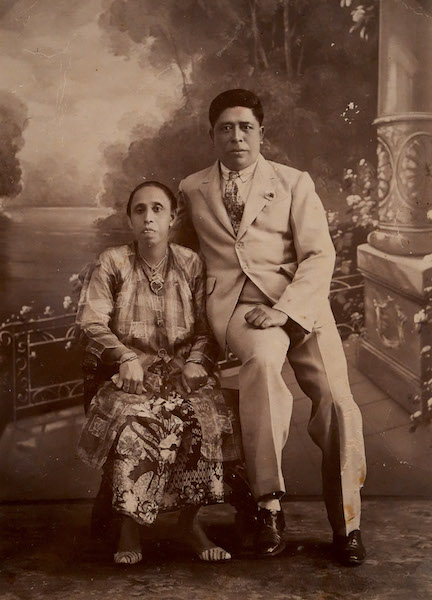 Studio photograph of Arumugam Supramaniam Chitty and Sivagamee
Singapore, 1930s
Gelatin silver print
Gift of Mr Ponnosamy Kalastree
2022-00523

Arumugam Supramaniam Chitty and his wife Sivagamee were members of the Peranakan Indian community in Singapore.