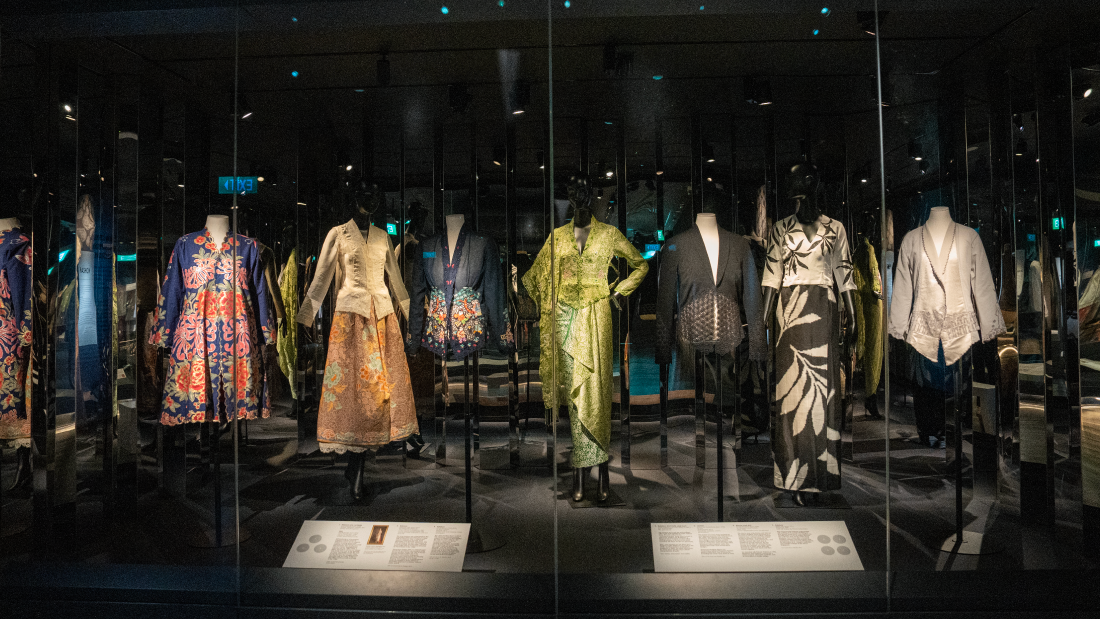 Like food and art, Peranakan fashion has for centuries responded to the cosmopolitan environment of port cities in Southeast Asia by integrating diverse influences. Hybrid and innovative, it offers ways to rethink conventional concepts of fashion in Asia as unchanging, traditional, or "ethnic".

Here, a wide range of fashion is displayed beyond the iconic sarong kebaya, including menswear, footwear, bags and accessories. Together, they show how fashion of the Peranakans is diverse, reflects hybrid influences and evolved over centuries. With over 130 objects, the gallery also highlights contemporary expressions, such as a batik cheongsam worn by the late Madam Kwa Geok Choo, a sarong kebaya worn by Ivan Heng for a Wild Rice 2019 production of Stella Kon's Emily of Emerald Hill, and a pair of beaded slippers worn by lead actress Jeanette Aw in the blockbuster drama series The Little Nyonya (2008).
OBJECT HIGHLIGHTS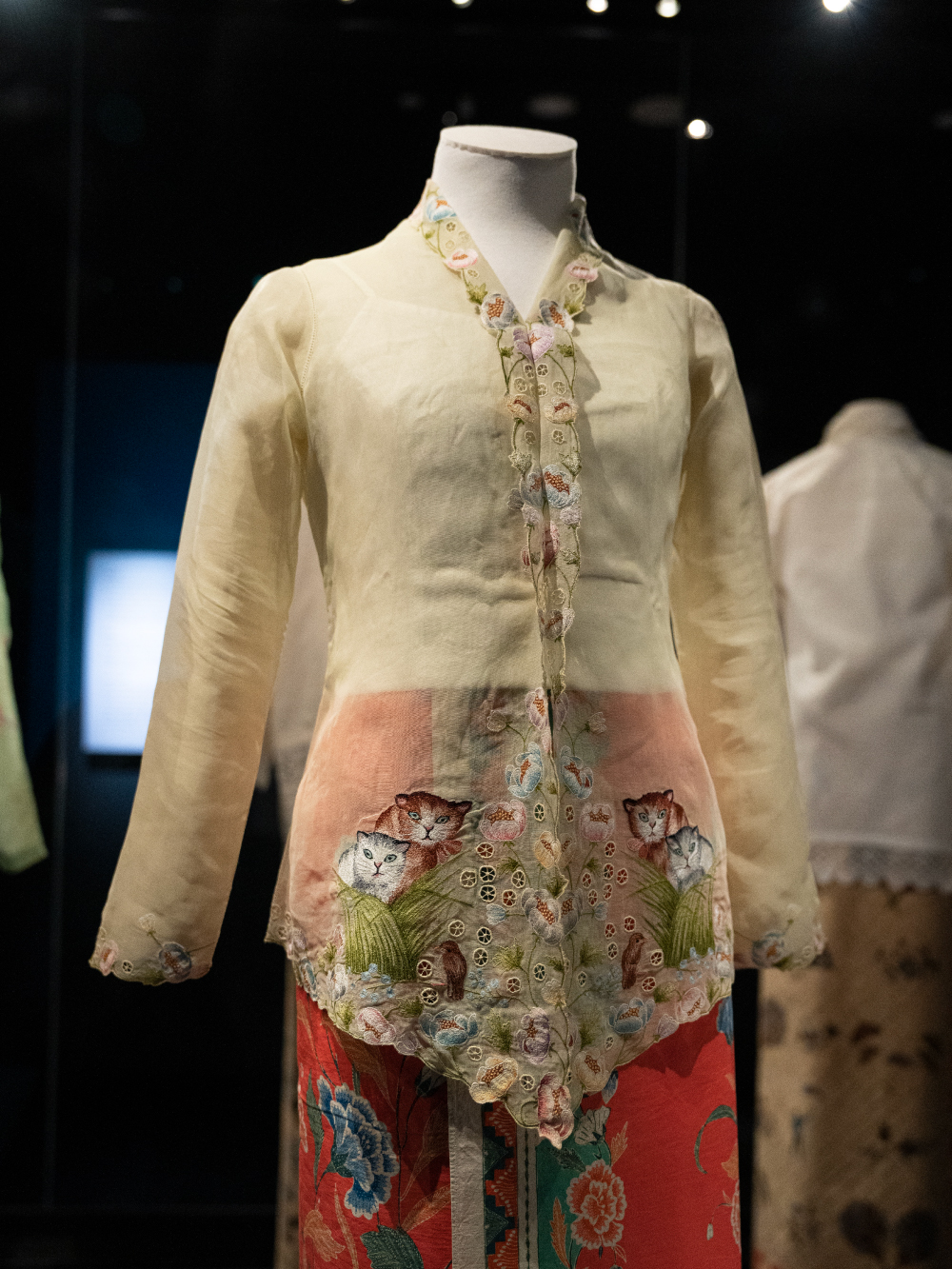 Kebaya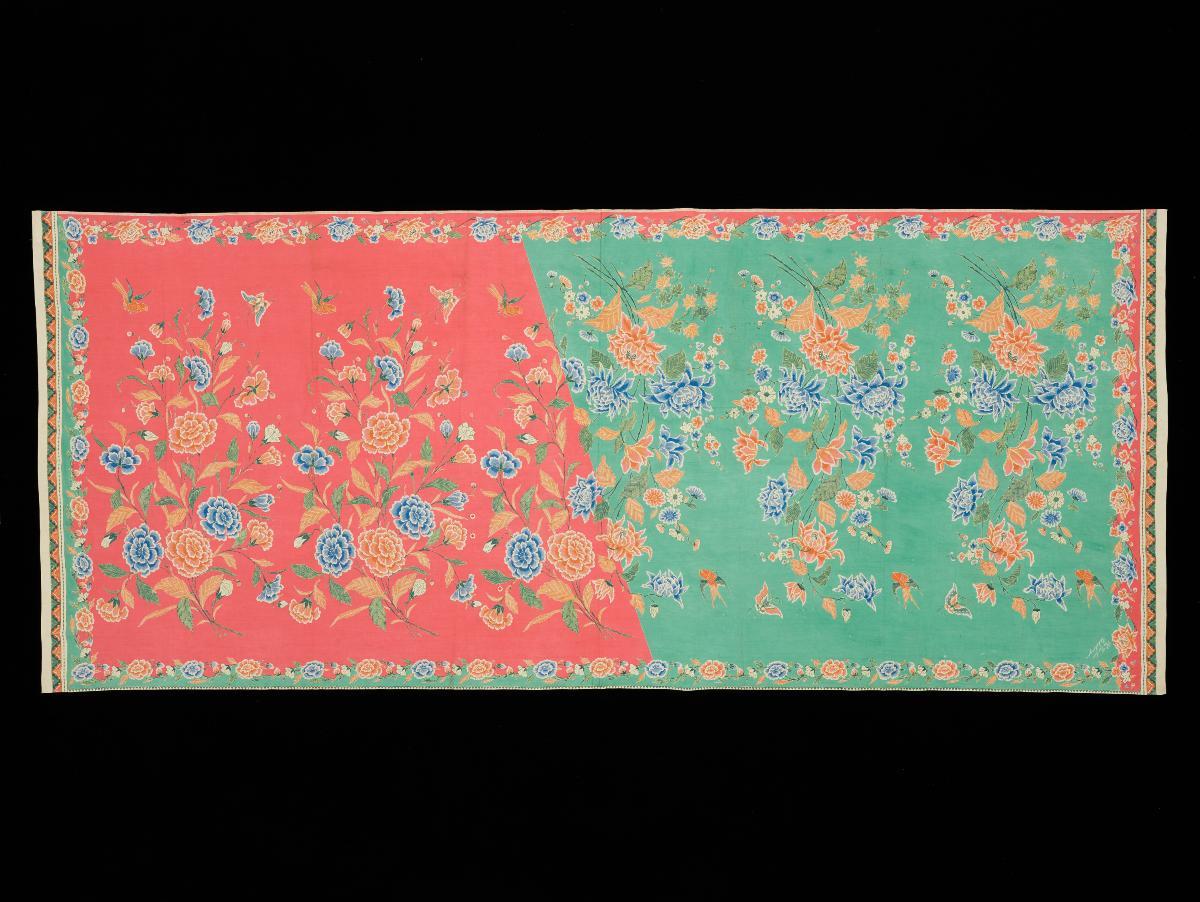 Skirt cloth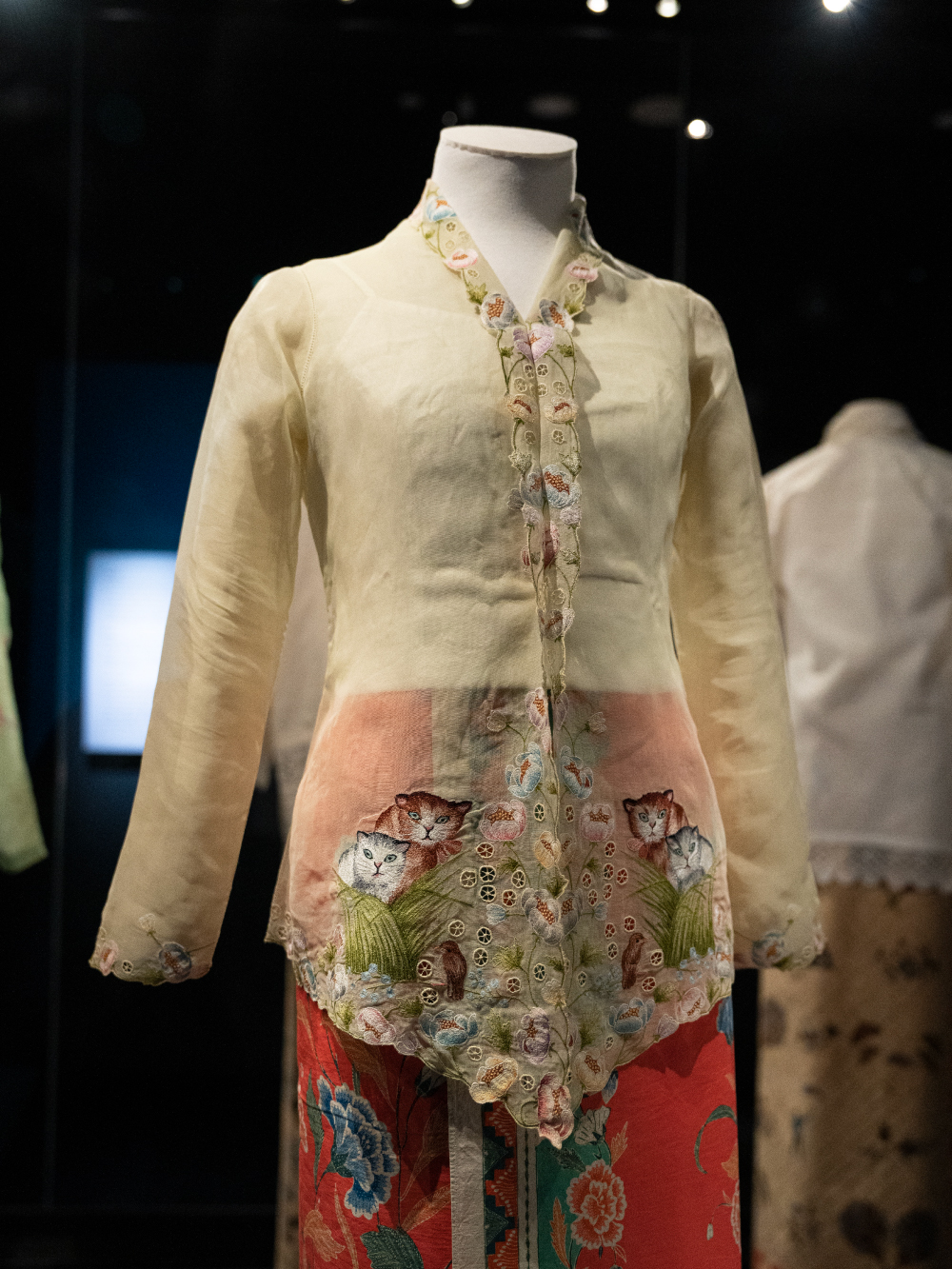 Kebaya
Edna Chong Kim Neo (1916–1972)
Europe, tailored in Singapore, early 20th century
Cotton voile and machine-made embroidery
Gift of the Lim Family in memory of Edna Chong Kim Neo
2019-00594

The kebaya decorated with two curious cats belonged to the Peranakan Chinese Edna Chong Kim Neo, who made and sold kebayas and beaded slippers. It is paired with a batik skirt cloth of the "morning evening" (pagi sore) format, in which two designs are divided by a diagonal slant — a style popular in the 1930s.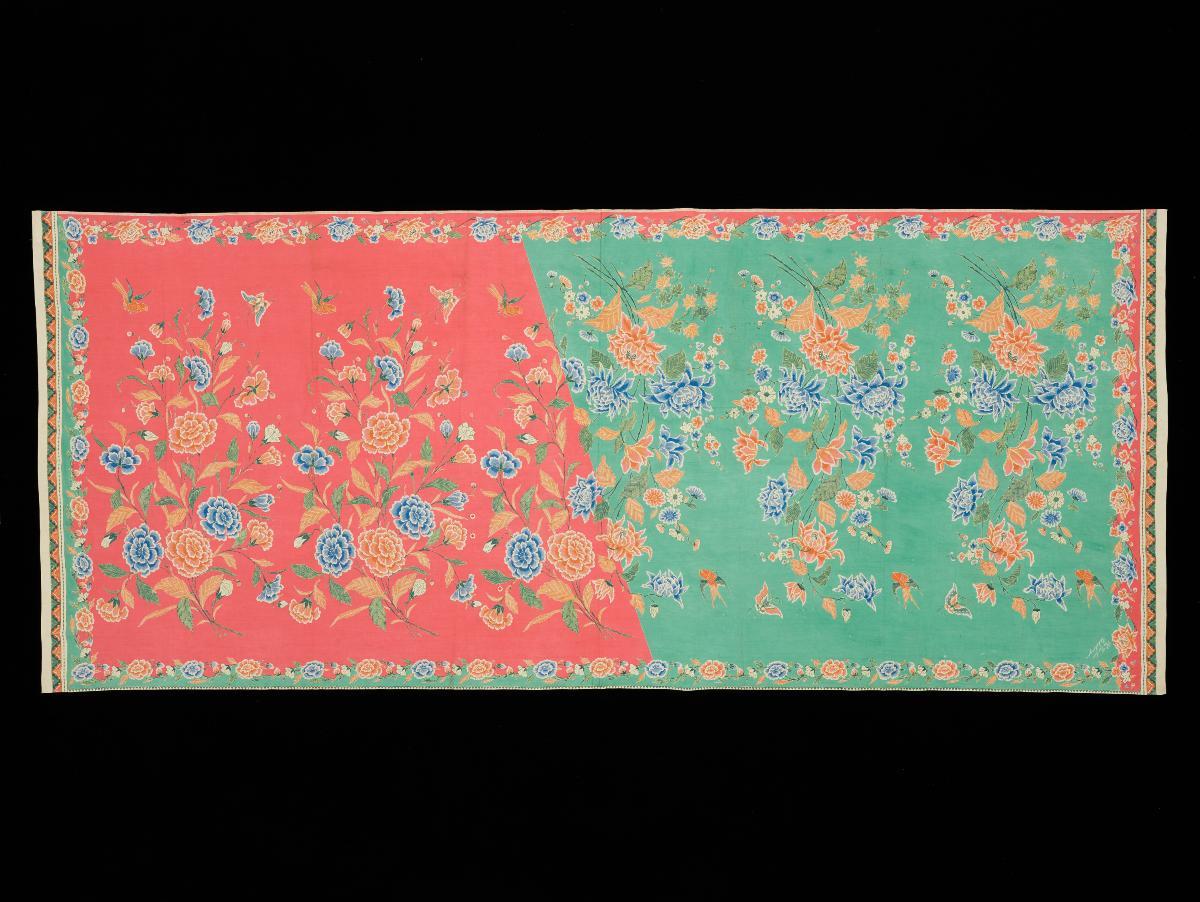 Skirt cloth
Signed: The Tie Siet
Java, Pekalongan, 1930s
Cotton (drawn batik)
2018-00647

The repeating bouquet design on the skirt cloth was created by The Tie Siet, one of the most prolific Chinese batik makers in Pekalongan between the 1920s and 1950s, known for fine detailing.