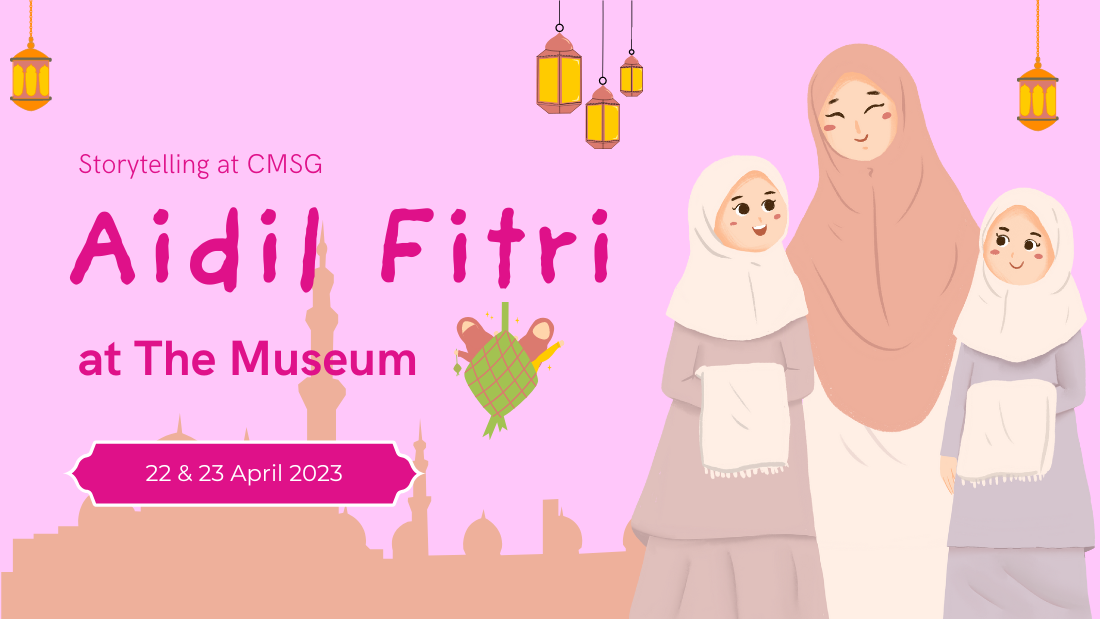 Aidil Fitri at The Museum by June Ho
Date: 22 & 23 Apr 2023
Muslims around the world celebrate Aidil Fitri which marks the end of the fasting month of Ramadan. Find out why this is such an important celebration. What are the special foods eaten when breaking fast? Discover the traditions and customs that are part of this special time.
Presented by Children's Museum Singapore and supported by the Malay Language Council Singapore, join storyteller June Ho in an English-Malay bilingual session. The session includes a craft-making activity of a ketupat!
Duration: Approximately 1 hour
Date/Time:
22 April 2023: 3pm - 4pm (includes a post-museum visit between 4pm - 5:45pm)
23 April 2023: 10am - 11am (includes a post-museum visit between 11am - 12:45pm)
Venue: Children's Museum Singapore - Discovery Room (Level 2)
Recommended Age: 4 – 10 years old
Activity Fee: Free for children, $10 per adult
Advanced registrations required - Register Here (under the "Programmes" tab)
Activities might also enjoy
Book Tickets
You can purchase tickets by scanning this QR code with your mobile device or clicking on the button below.
Tickets
Museum Crowd levels
Last Updated: 28 Aug 2020, 4:51:13 PM