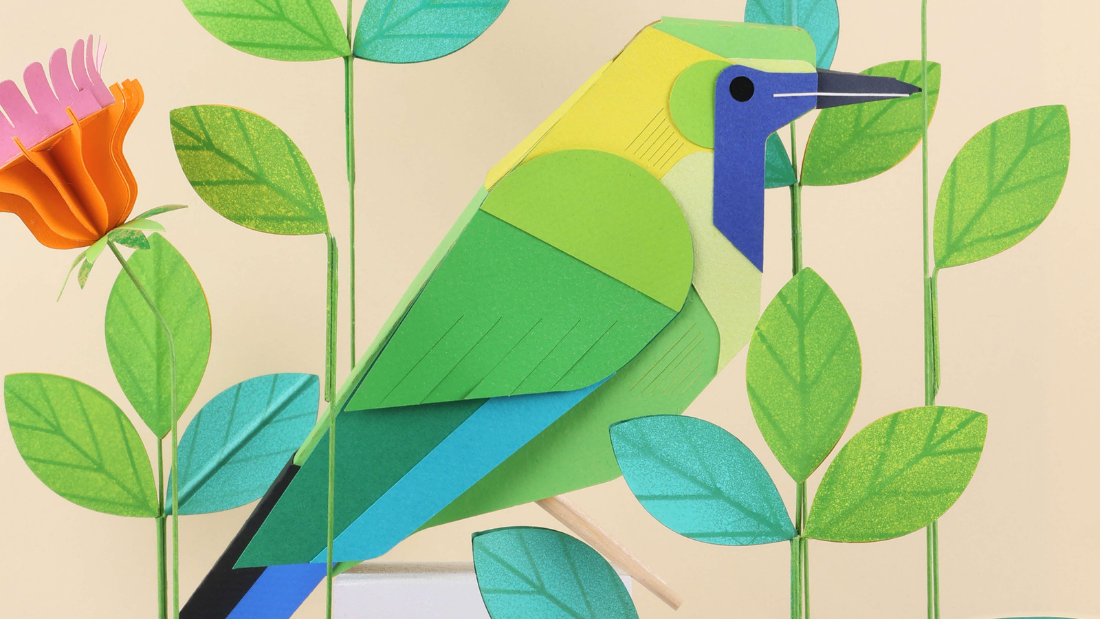 Programmes
Make-your-own Pop-Up Garden with Imagine a Garden Artist Diana Beltran!
Date: 2 - 4 Jun 2023
Time: 2:30pm - 4:30pm
Wonder who the creator is behind the beautiful paper sculptures in the special exhibition, Imagine a Garden? Come meet artist Diana Beltran in person as she travels all the way from UK to share with you her secret behind her love for what she does.
In this workshop session, children and their adults will get to learn how to make a bird, flower and leaves and assemble them as a garden and take it home at the end. Visit Imagine a Garden exhibition after the workshop session and get up close with artist Diana. Join in the fun and get close to nature as a family!
Duration: Approximately 2 hours
Date: 2 – 4 June 2023, Fri – Sun
Time: 2:30pm – 4:30pm (includes a post-museum visit till 5:45pm)
Venue: Children's Museum Singapore – Discovery Room (Level 2)
Recommended Age: 9 – 12 years old
Activity Fee: $48 per pair (Tickets can only be bought as pairs which comes in one child and one adult ticket).
Advanced registrations required - Register Here (via the "Programmes" tab).
Activities might also enjoy
Book Tickets
You can purchase tickets by scanning this QR code with your mobile device or clicking on the button below.
Tickets
Museum Crowd levels
Last Updated: 28 Aug 2020, 4:51:13 PM