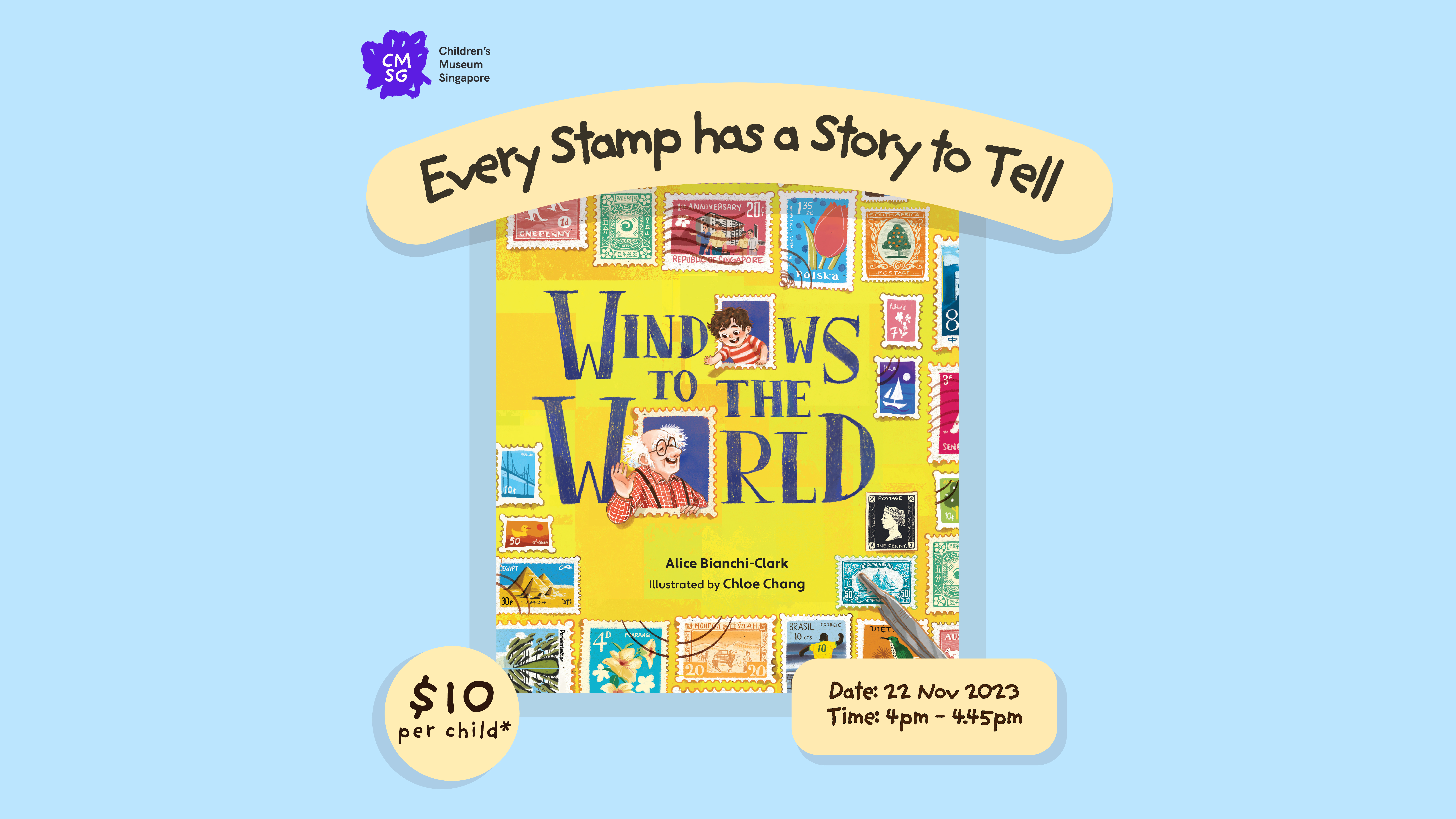 Activities & Events
Every Stamp has a Story to Tell
Date: 22 Nov 2023
Time: 4pm - 4:45pm
Spend your school holidays at Children's Museum Singapore and embark on a philatelic adventure! Join picture book author, Alice Bianchi-Clark, for a journey into the magical world of stamps as she shares her picture book "Windows to the World", and learn about some of the stamp world's most thrilling stories including that of the Penny Black, the world's first stamp, which is available for viewing in the gallery of Children's Museum Singapore, as well as some of the tales behind the world's rarest stamps. Your children will also get the chance to design their very own stamps.
This is a venue sponsorship programme of picture book launch "Windows to the World", supported by Children's Museum Singapore.
Duration: Approximately 45 mins
Date: 22 November 2023
Time: 4pm – 4:45pm (includes a free-and-easy museum visit from 4:45pm – 5:45pm)
Venue: Children's Museum Singapore
Recommended Age: 4 – 9 years old
Activity Fee: $10 per child, free for accompanying adult
Advanced registrations required - Register Here (via the "Programmes" tab).
For further enquiries, please email NHB_CMSG_PRG@nhb.gov.sg
Activities might also enjoy
Book Tickets
You can purchase tickets by scanning this QR code with your mobile device or clicking on the button below.
Tickets
Museum Crowd levels
Last Updated: 28 Aug 2020, 4:51:13 PM