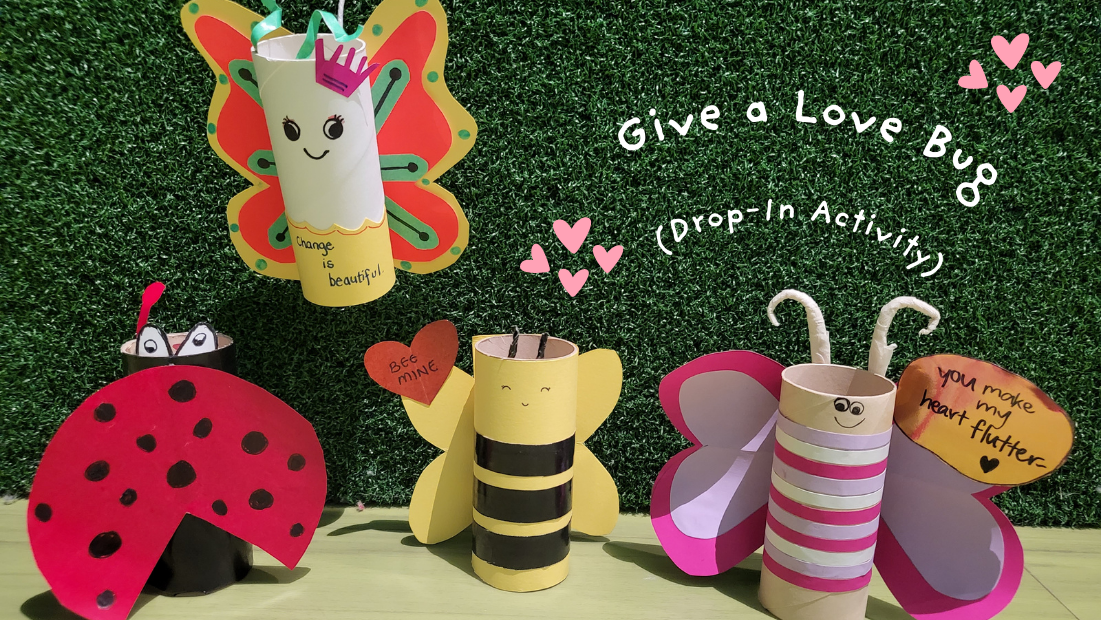 Activities & Events
Drop-In Activity: Give a Love Bug
Date: 11 & 12 Feb 2023, Sat & Sun
Time: 11am – 1pm
Love is in the air! In celebration of Valentine's day, make-your-own valentine love bug and give it to a loved one, a sibling or a friend!
Duration: Approximately 30 mins
Venue: Discovery Room (Level 2)
Recommended Age: 4 – 8 years old
Activity Fee: Free, registration not required*.
*This drop-in activity is part of your museum visit duration. Limited capacity of 30 persons at any one time, based on a first-come-first-served basis throughout the duration.
Activities might also enjoy
Book Tickets
You can purchase tickets by scanning this QR code with your mobile device or clicking on the button below.
Tickets
Museum Crowd levels
Last Updated: 28 Aug 2020, 4:51:13 PM