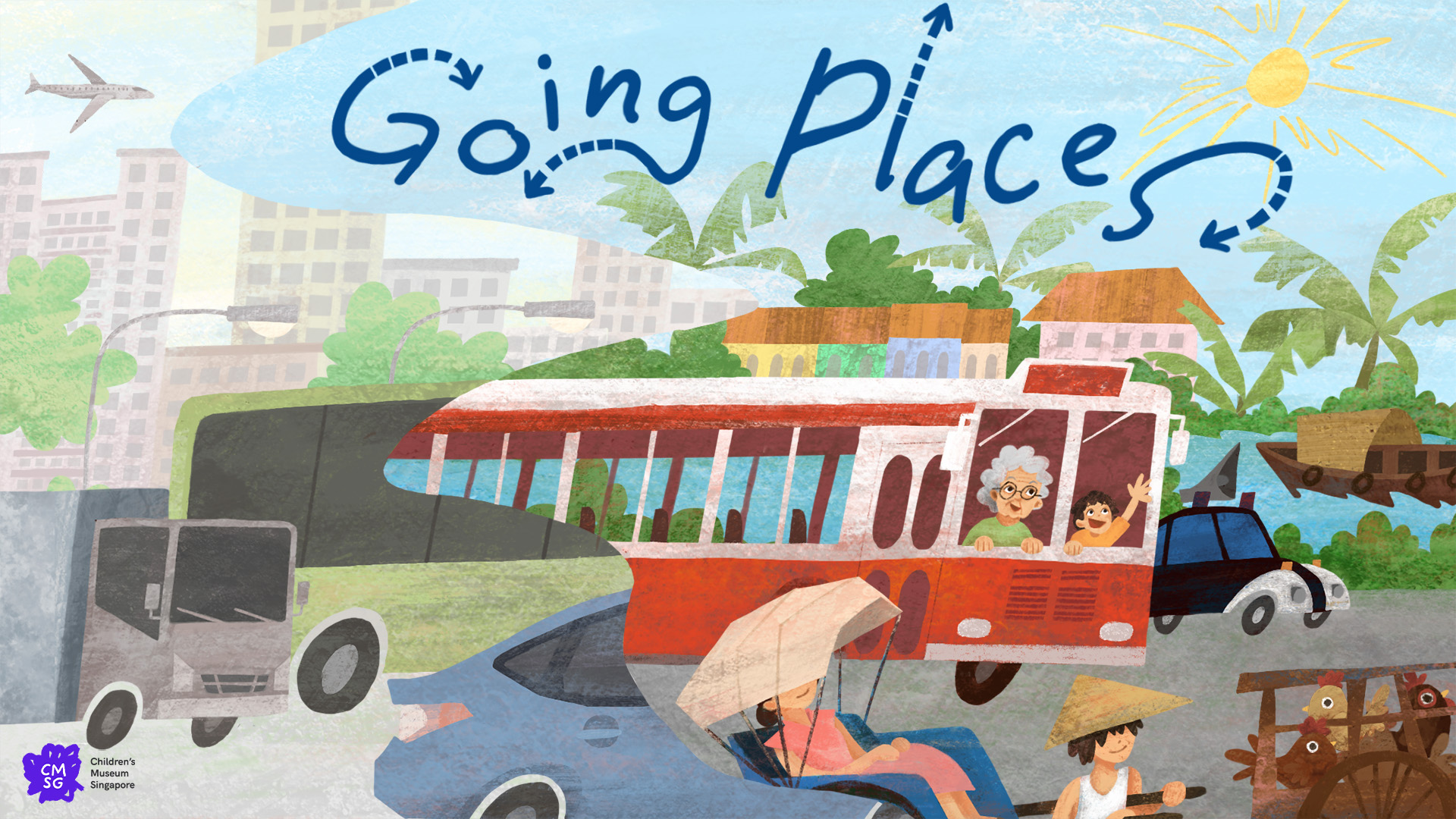 Activities & Events
Bundle Programme: Going Places – A Dramatic Storytelling Time and Scavenger Hunt!
Date: 18, 19, 24 Nov 2023
Time: 11am - 12:45pm & 2pm - 3:45pm
Back by popular demand from Singapore HeritageFest 2023 in May, Going Places is a fun-filled two-part programme where participants go on a scavenger hunt in search of all-things-transportation in the galleries, followed by an artist-led dramatised storytelling and craft session.
Duration: Approximately 1 hour 45 mins
Date: 18, 19 & 24 November 2023
Time: 11am – 12.45pm and 2pm – 3.45pm
Venue: Children's Museum Singapore
Recommended Age: 5 -12 years old
Activity Fee: $35 per child, free for accompanying adult
Advanced registrations required - Register Here (via the "Programmes" tab).
For further enquiries, please email NHB_CMSG_PRG@nhb.gov.sg
Activities might also enjoy
Book Tickets
You can purchase tickets by scanning this QR code with your mobile device or clicking on the button below.
Tickets
Museum Crowd levels
Last Updated: 28 Aug 2020, 4:51:13 PM