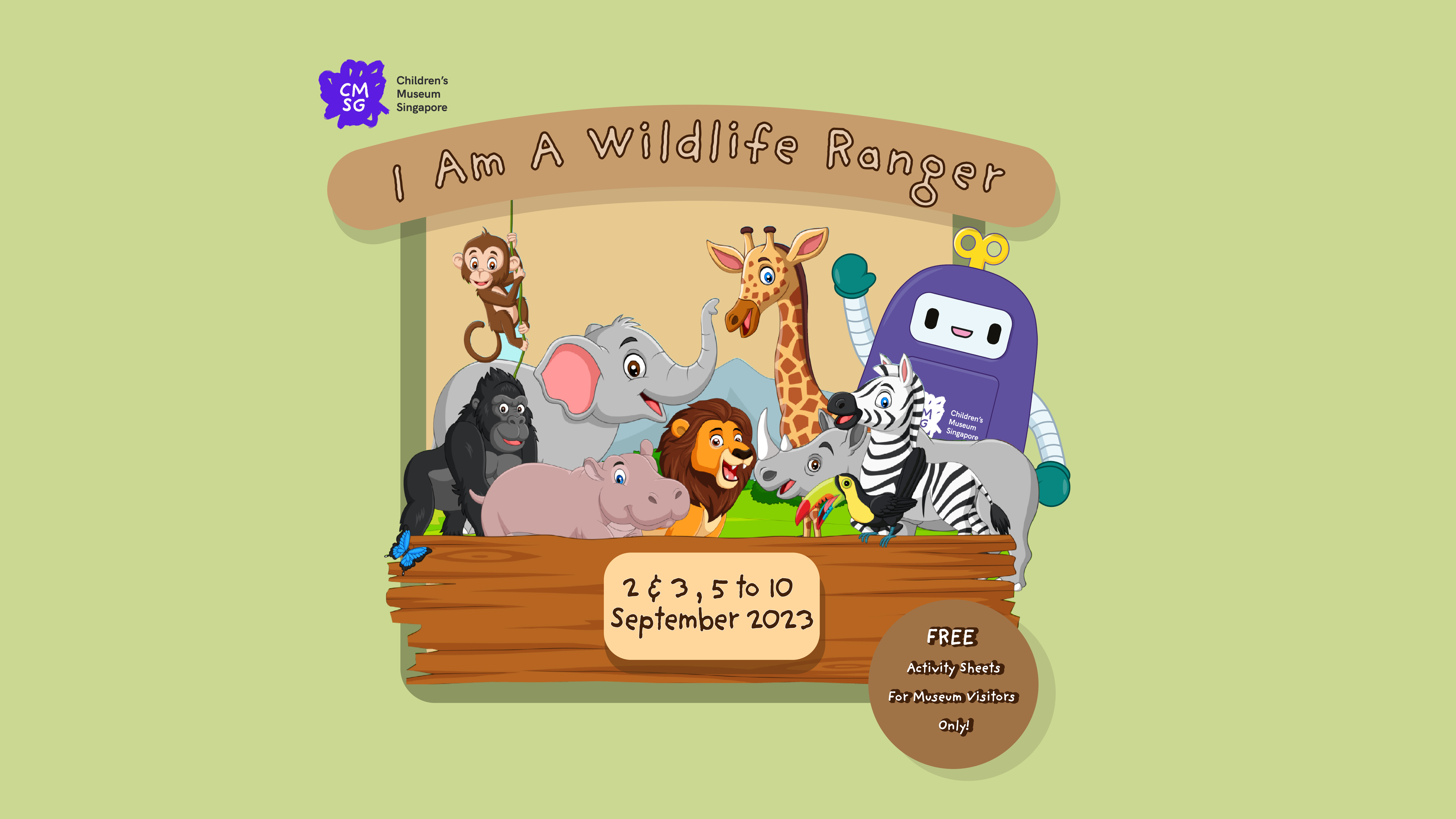 Activities & Events
I Am A Wildlife Ranger - Free Activity Sheet
Date: 2 - 10 Sep 2023
Get wild this September holidays at Children's Museum Singapore! Explore the galleries, spot the different animals hidden around the Museum and learn interesting bite-size facts about them. Come join us for this free self-guided trail by collecting an activity sheet from our ticketing counter.
Activities might also enjoy
Book Tickets
You can purchase tickets by scanning this QR code with your mobile device or clicking on the button below.
Tickets
Museum Crowd levels
Last Updated: 28 Aug 2020, 4:51:13 PM