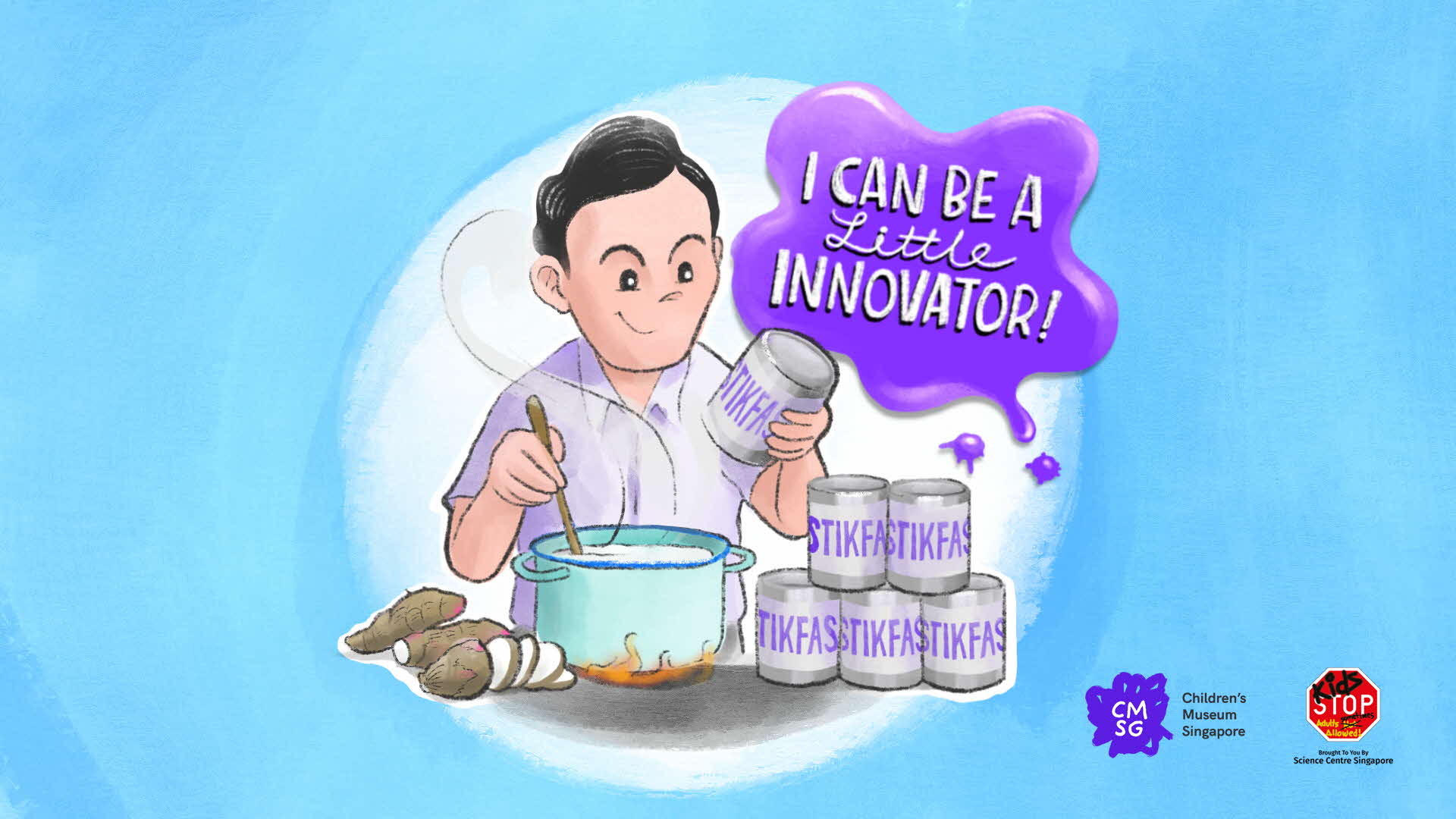 Activities & Events
I Can Be a Little Innovator! (in collaboration with KidsSTOP™, Science Centre Singapore)
Date: Various dates
Time: Various timings
Join us in an exciting workshop of glue-making and learn the science behind it! Uncover a fun fact of Mr. Lee Kuan Yew's life that you never knew and learn that with a little innovation, it can do wonders, even in the hardest of times.
Duration: Approximately 1hr
Date: 16 September & 21 October 2023
Time: 11am – 12pm & 2pm – 3pm (includes a free-and-easy museum visit from 12pm – 12:45pm or 3pm – 3:45pm depending on the programme slot that is booked)
Venue: Children's Museum Singapore – Discovery Room (Level 2)
Recommended Age: 4 – 6 years old
Activity Fee: $15 per child, free for accompanying adult
Advanced registrations required - Register Here (via the "Programmes" tab).
For further enquiries, please email NHB_CMSG_PRG@nhb.gov.sg
Activities might also enjoy
Book Tickets
You can purchase tickets by scanning this QR code with your mobile device or clicking on the button below.
Tickets
Museum Crowd levels
Last Updated: 28 Aug 2020, 4:51:13 PM