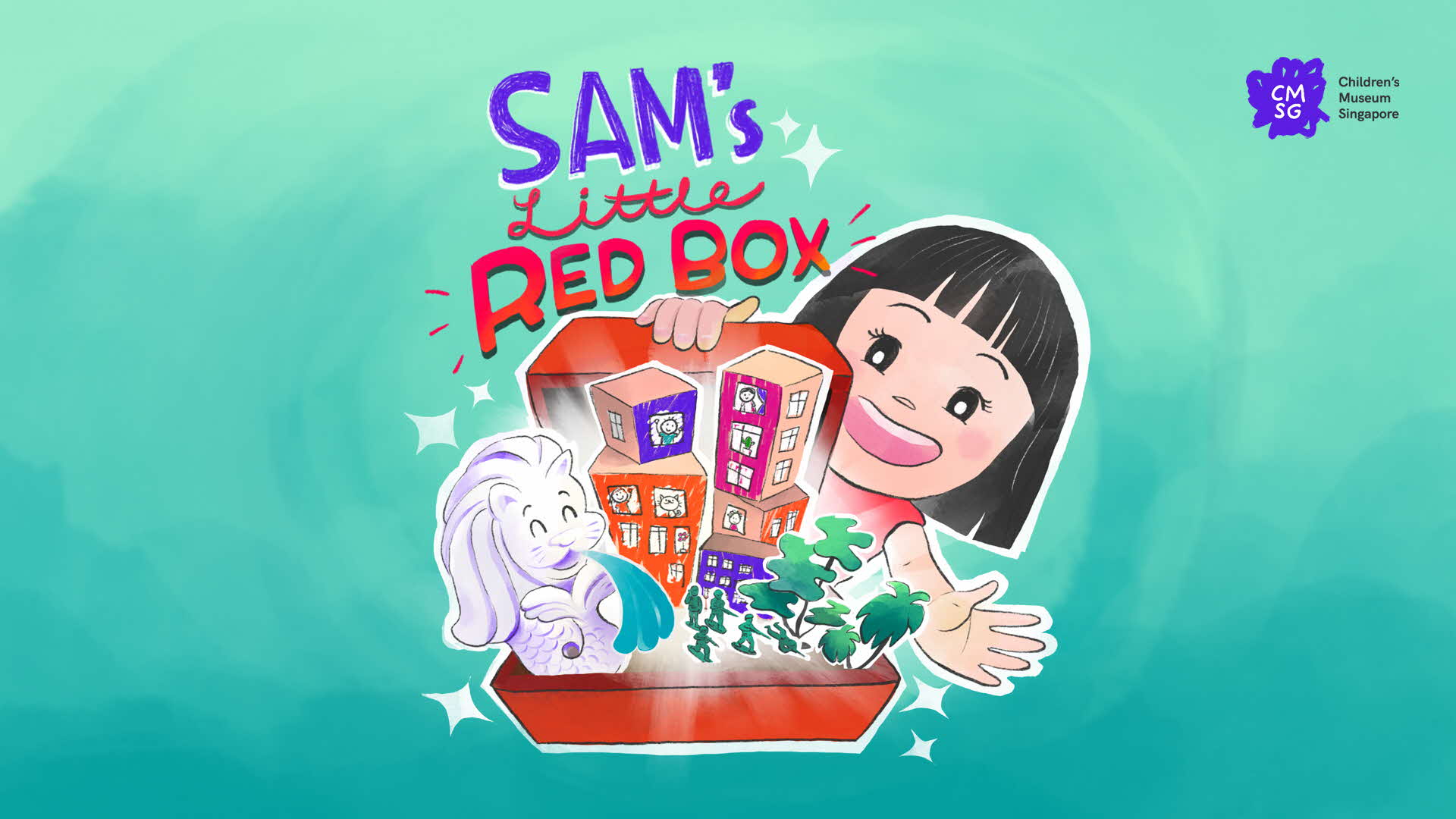 Activities & Events
Sam's Little Red Box (Dramatised Storytelling by Zip Zap Zoom Collective)
Date: Various dates
Time: 4pm - 5pm
Take a peek into Sam's little red box and listen to the treasure trove of stories that she has to share about how one man's dreams and vision brought Singapore to what it is today. Join Sam in envisioning your very own Singapore by creating a diorama that celebrates your dream for our nation!
Sam's Little Red Box is a dramatised storytelling performance and craft created by Zip Zap Zoom Collective to commemorate the 100th anniversary of Mr Lee Kuan Yew's birth.
Duration: Approximately 1hr
Date:
16 and 17 September 2023
21 and 22 October 2023
25, 26, 30 November 2023
1 and 2 December 2023
Time: 4pm – 5pm (includes a free-and-easy museum visit from 5pm – 5:45pm)
Venue: Children's Museum Singapore – Discovery Room (Level 2)
Recommended Age: 5 – 12 years old
Activity Fee: $18 per child, free for accompanying adult
Advanced registrations required - Register Here (via the "Programmes" tab).
For further enquiries, please email NHB_CMSG_PRG@nhb.gov.sg
Activities might also enjoy
Book Tickets
You can purchase tickets by scanning this QR code with your mobile device or clicking on the button below.
Tickets
Museum Crowd levels
Last Updated: 28 Aug 2020, 4:51:13 PM