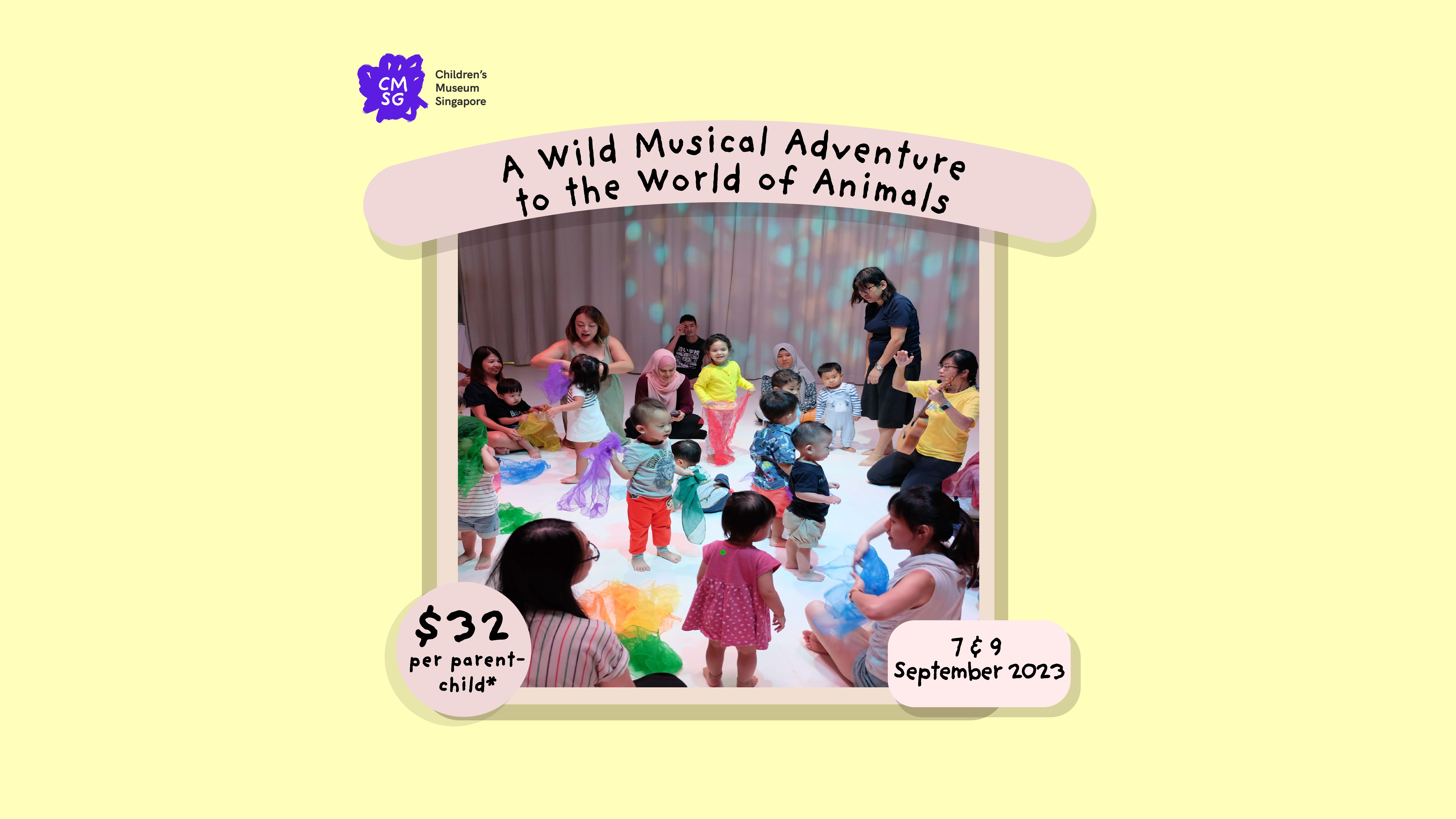 Activities & Events
A Wild Musical Adventure to the World of Animals!
Date: 7 & 9 Sep 2023
Time: 9:15am - 10am & 11:15am - 12pm
Channel your toddler's energy into purposeful learning with teachers from Wigglepods as they bring you on a fun-filled musical adventure to meet some jungle animals at the Children's Museum!
Come join us for a wild time where you'll be singing, moving, and playing with simple percussion instruments and props together with your child. Take home a music CD at the end of the programme to continue the fun experience at home!
Duration: Approximately 45mins
Date: 7 & 9 September 2023
Time: 9:15am – 10am & 11:15am – 12pm (includes a free-and-easy museum visit at the end of the programme, between 10am – 10.45am or 12pm – 12.45pm depending on the programme slot that is booked)
Venue: Children's Museum Singapore - PlayPod (Level 2)
Recommended Age: 18 months – 3 years old
Activity Fee: $32 per parent-child pair
Advanced registrations required - Register Here (via the "Programmes" tab).
For further enquiries, please email NHB_CMSG_PRG@nhb.gov.sg
Activities might also enjoy
Book Tickets
You can purchase tickets by scanning this QR code with your mobile device or clicking on the button below.
Tickets
Museum Crowd levels
Last Updated: 28 Aug 2020, 4:51:13 PM