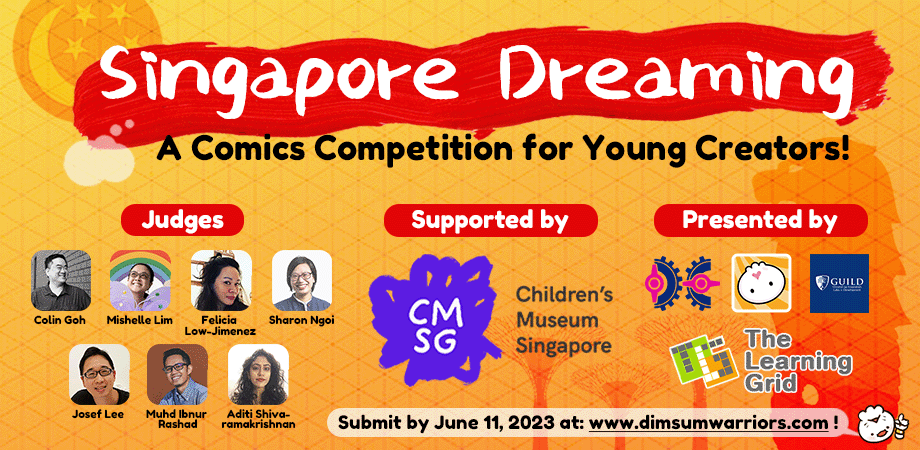 Drawing Competition
Singapore Dreaming (A comics competition for 6-12 years old)
Supported by Children's Museum Singapore and presented by Dim Sum Warriors, sign up your child for a comics competition for chance to win prizes and have your child's work exhibited.
YOUNG CREATORS (6-12 YEARS OLD): DRAW YOUR DREAMS FOR SINGAPORE IN COMIC FORM!
For imaginative comics about Singapore's future
"Singapore Dreaming", is a competition launched in April 2023, as part of the activities commemorating the 100th birthday of founding Prime Minister Mr Lee Kuan Yew. The competition is brought to you by children's comics brand Dim Sum Warriors, comics publisher Difference Engine, arts educator The Learning Grid and innovation educator GUILD Asia, supported by Children's Museum Singapore and Yeo's.
The winning artworks and the judges' comments are currently viewable on the Official Competition webpage: https://www.dimsumwarriors.com/winners/
Singapore Dreaming (A comics competition for 6-12 years old)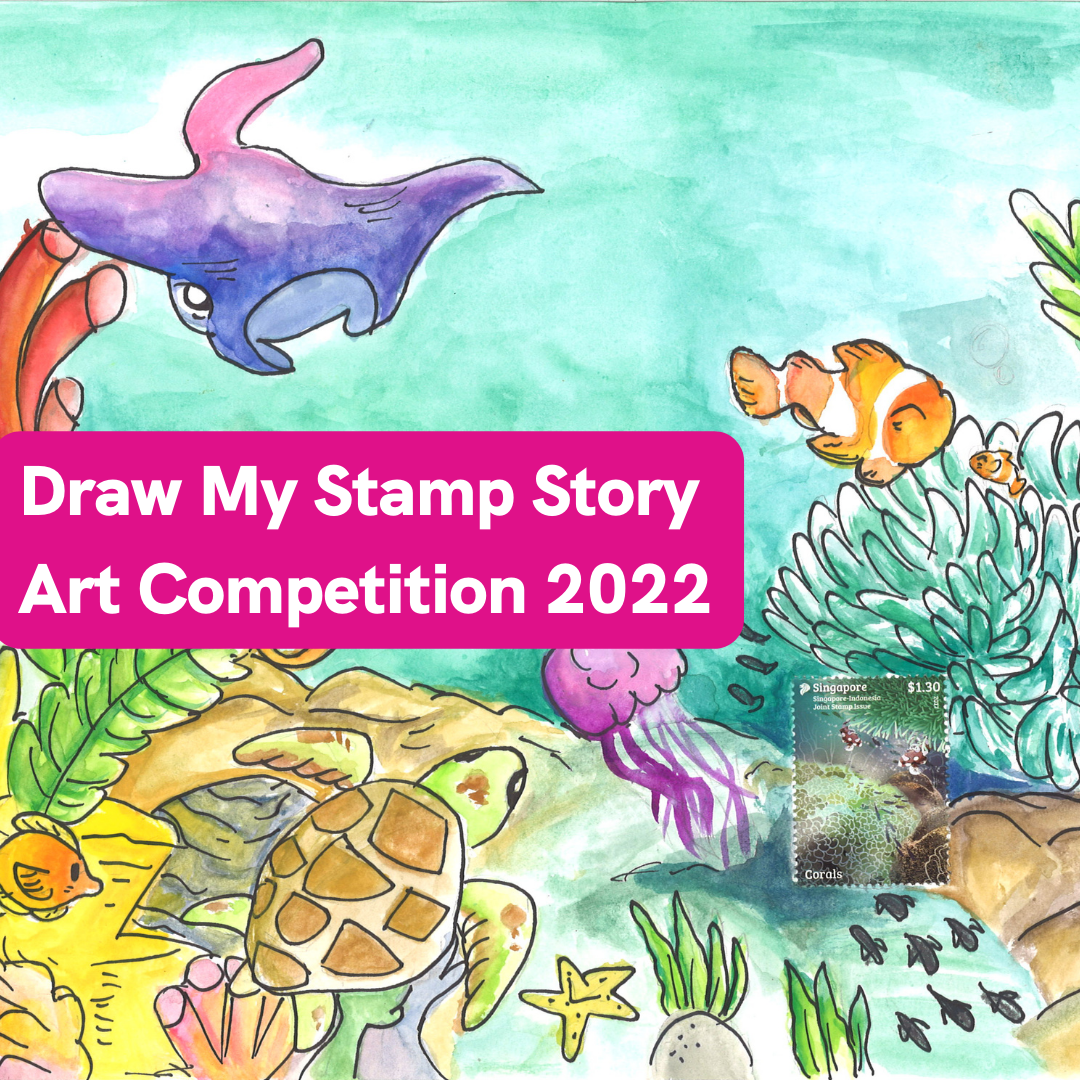 Drawing Competition
Draw My Stamp Story Art Competition 2022
We are delighted to share the amazing and beautiful artworks by our young talents! Congratulations to the winners of Draw My Stamp Story Art Competition 2022. With more than 5,000 entries from more 111 schools and the public in 2022, we are proud to award 27 Gold winners, 39 Silver winners and 54 Bronze winners.
Book Tickets
You can purchase tickets by scanning this QR code with your mobile device or clicking on the button below.
Tickets
Museum Crowd levels
Last Updated: 28 Aug 2020, 4:51:13 PM