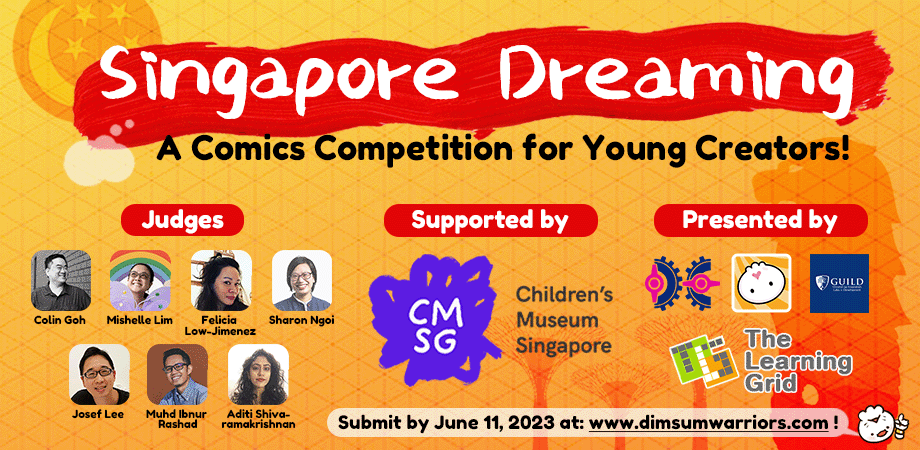 Drawing Competition
Singapore Dreaming (A comics competition for 6-12 years old)
Supported by Children's Museum Singapore and presented by Dim Sum Warriors, sign up your child for a comics competition for chance to win prizes and have your child's work exhibited.
YOUNG CREATORS (6-12 YEARS OLD): DRAW YOUR DREAMS FOR SINGAPORE IN COMIC FORM!
You stand to win prizes for imaginative comics about Singapore's future
Sign up your child for "Singapore Dreaming: A Comics Competition for Young Creators (6 - 12 years old)"
Eligibility and full submission details can be found at: https://www.dimsumwarriors.com/competition2023/
Submissions close at 2359 hrs on 11th June 2023.
The competition is supported by Children's Museum Singapore, brought to you by children's comics brand Dim Sum Warriors, comics publisher Difference Engine, arts educator The Learning Grid and innovation educator GUILD Asia.
Young creators are encouraged to submit their best comic work (which can be fiction or non-fiction) of between one to four A4 pages, addressing one or more of the following questions: ·
"What will it be like living in future Singapore?"
"What are my hopes and/or worries for Singapore in the future?"
"In future Singapore, what will remain the same and what will change?"
The Judges include author/publisher Felicia Low-Jimenez, award-winning illustrator Josef Lee, editor and writer Aditi Shivaramakrishnan, inventor/designer M. Ibnur Rashad, educator Sharon Ngoi, museum curator Mishelle Lim and cartoonist/award-winning filmmaker Colin Goh.
All winners will be invited to meet the judges at a prize-giving ceremony at the National Museum of Singapore. Their work will also be featured on the various competition presenters' websites. Suitable winners and submissions will get the chance to be displayed at Children's Museum Singapore's travelling exhibition from August to December 2023.
The competition is now open for entries, and participants can submit their works via the competition website until the deadline of June 11th, 2023.
Singapore Dreaming (A comics competition for 6-12 years old)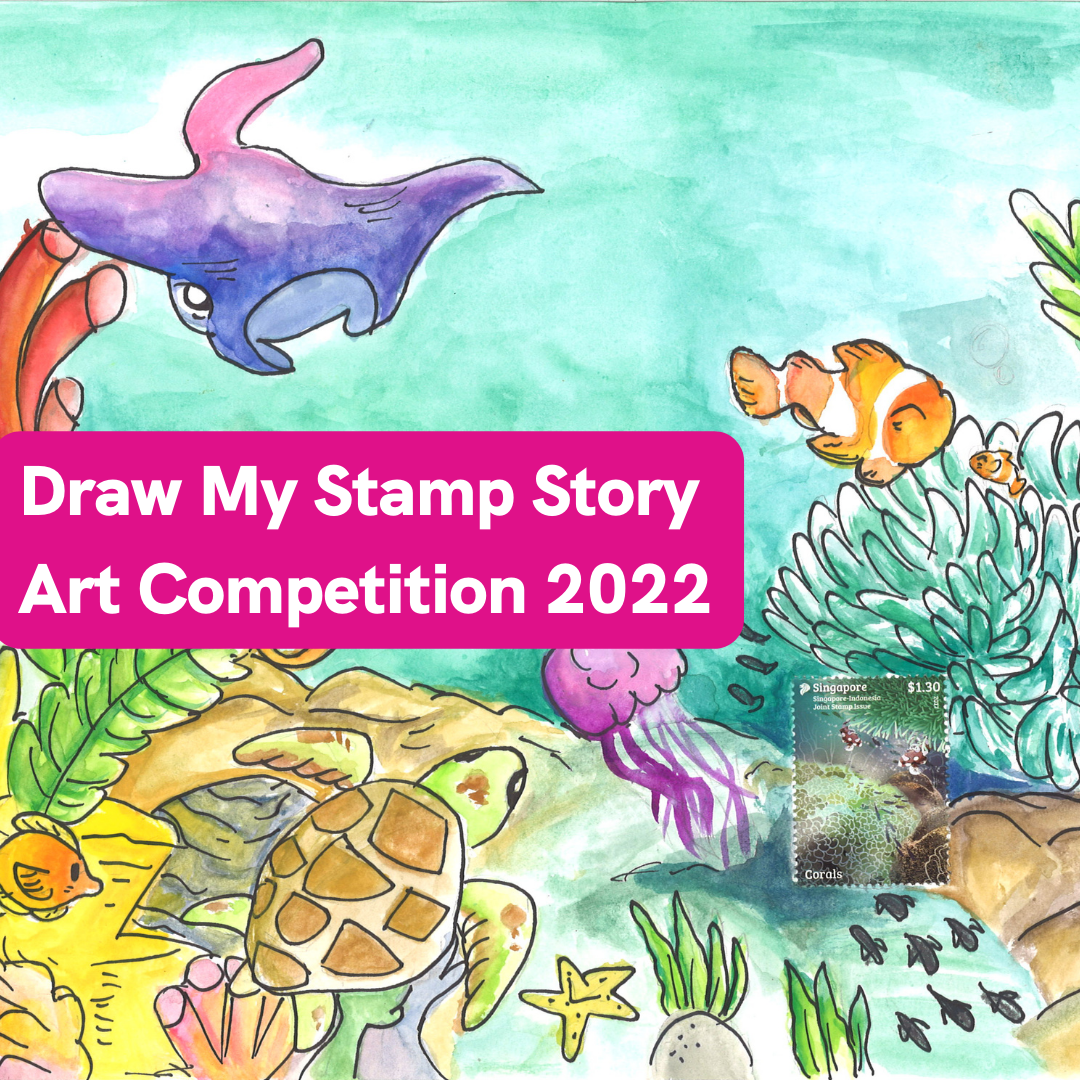 Drawing Competition
Draw My Stamp Story Art Competition 2022
We are delighted to share the amazing and beautiful artworks by our young talents! Congratulations to the winners of Draw My Stamp Story Art Competition 2022. With more than 5,000 entries from more 111 schools and the public in 2022, we are proud to award 27 Gold winners, 39 Silver winners and 54 Bronze winners.
Book Tickets
You can purchase tickets by scanning this QR code with your mobile device or clicking on the button below.
Tickets
Museum Crowd levels
Last Updated: 28 Aug 2020, 4:51:13 PM