FAMILY AND COMMUNITY LIFE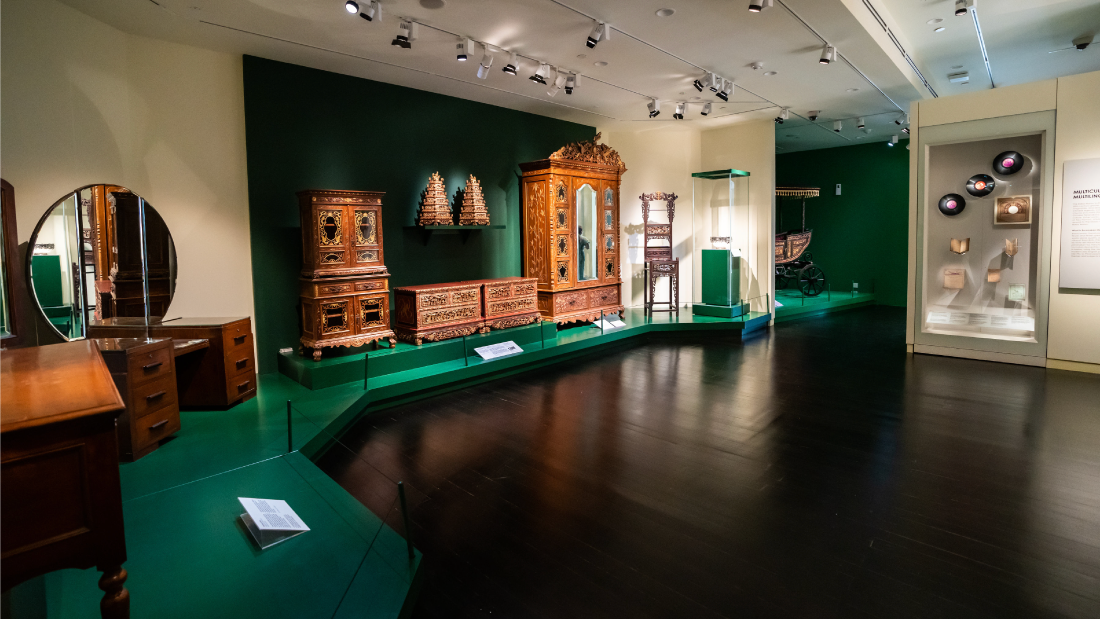 The second floor explores the theme "Home".

Like all homes, Peranakan homes vary – from attap houses in kampongs to shophouses at the bustling heart of the city; from villas of the past to the HDB units of today. They were filled with furniture, furnishings and other items that were mostly bought at markets of port cities, where goods from all over the world were sold. Peranakan tastes were shaped by global regional trends, and reflect urban consumption patterns of the period.

The interior of a home reveals the lives of its inhabitants. Galleries here present objects related to family and community life, revealing a range of Peranakan customs, foods, languages and beliefs.

Newly combining what was previously three galleries to be the single largest gallery in the revamped museum, the galleries reunite furniture, portraits and furnishings – some even once sharing the same home – in a method of display that focuses on historical houses and architecture, many of which have since been demolished and are survived by the objects on view.

OBJECT HIGHLIGHTS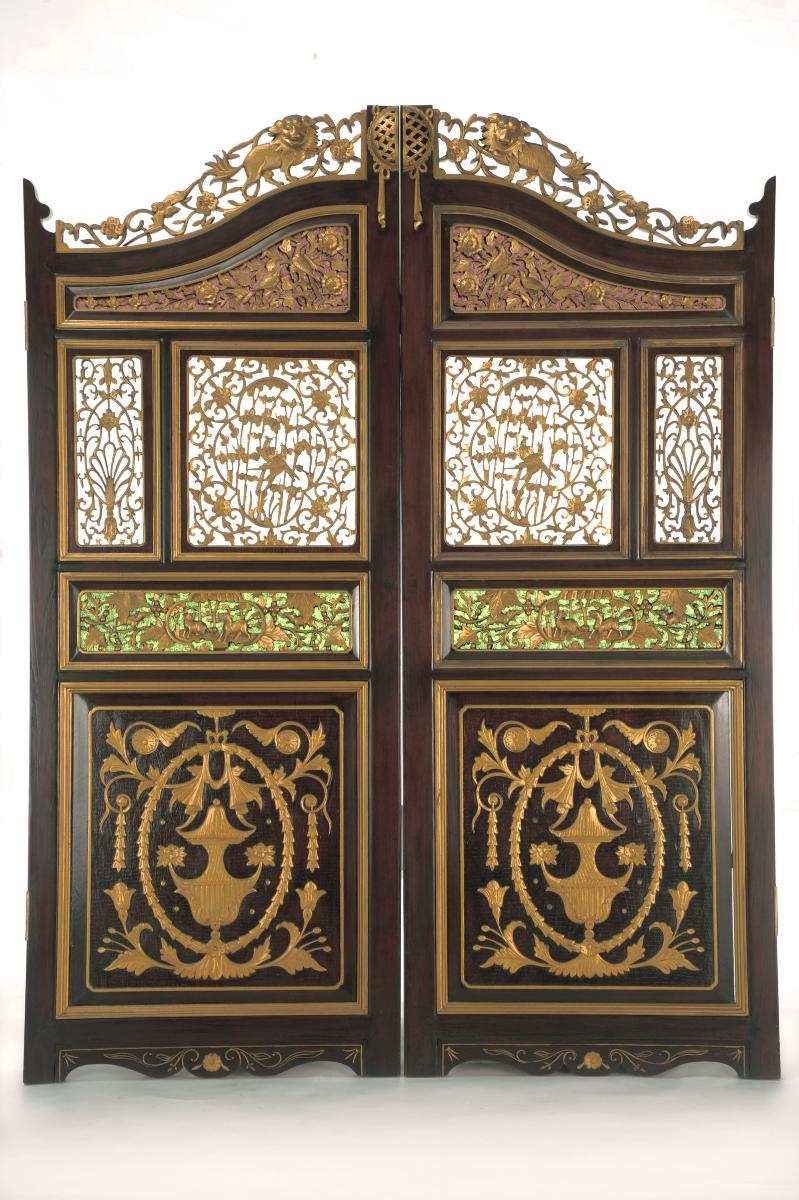 Outer gates (pintu pagar)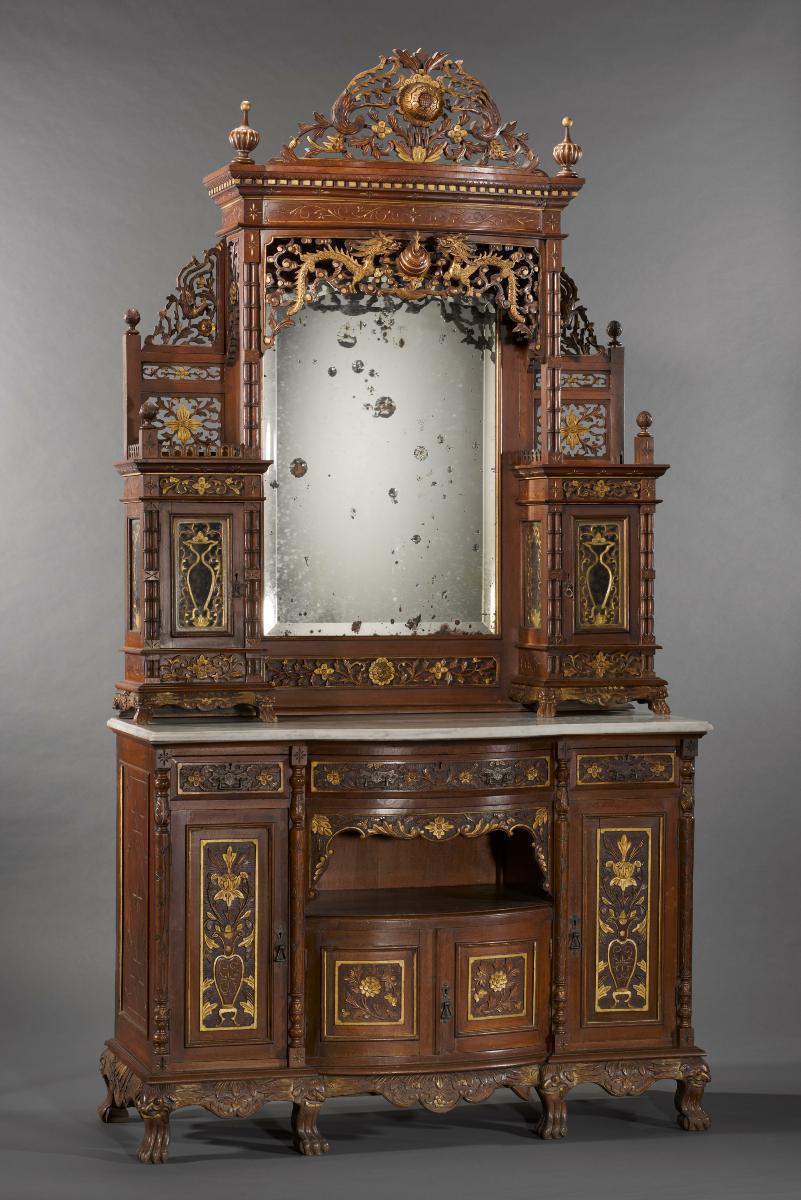 Sideboard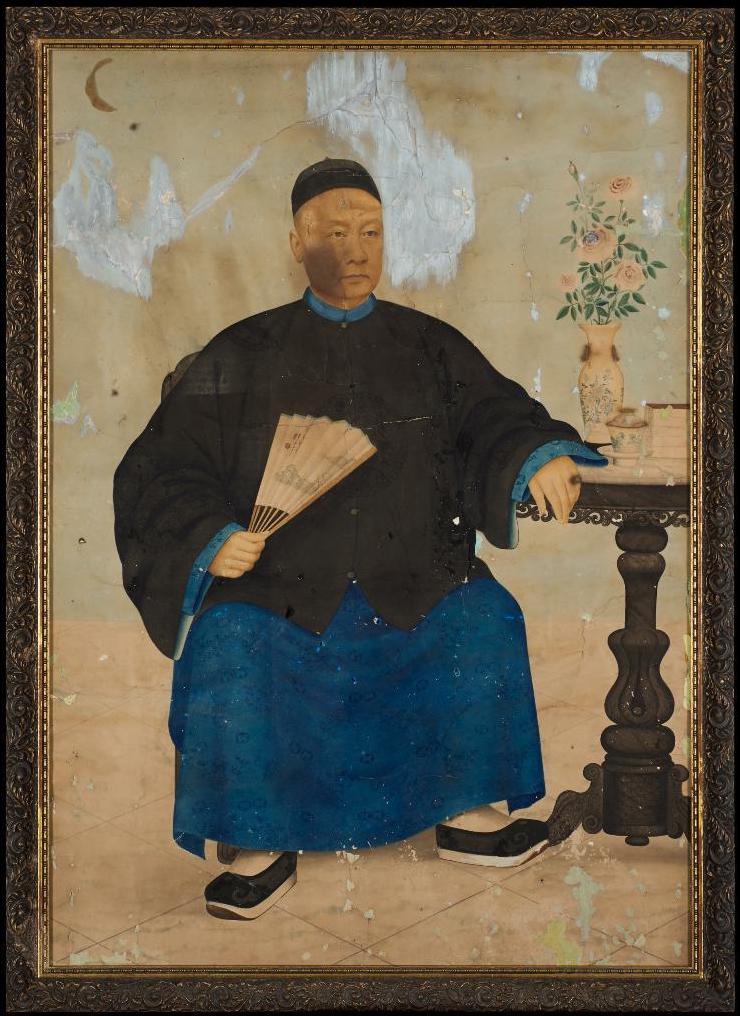 Portrait of Tan Kim Tian (1832–1882)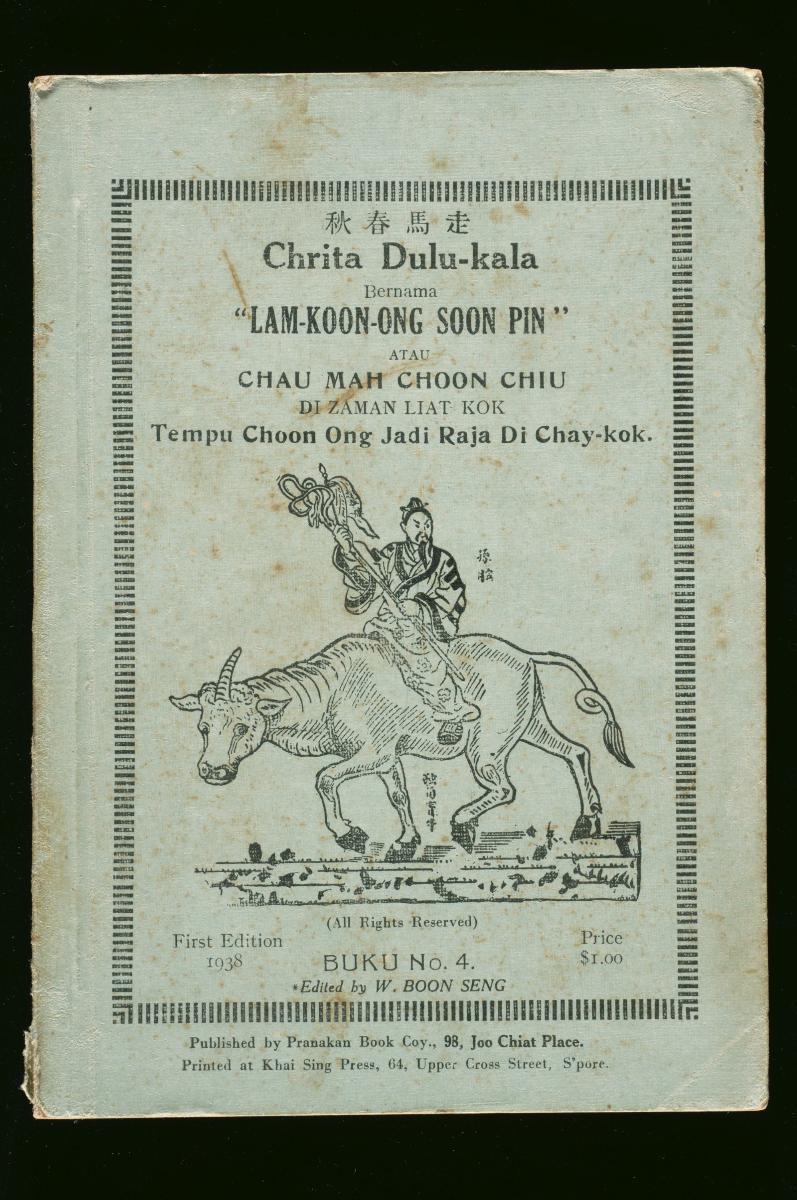 Chrita Dulu-kala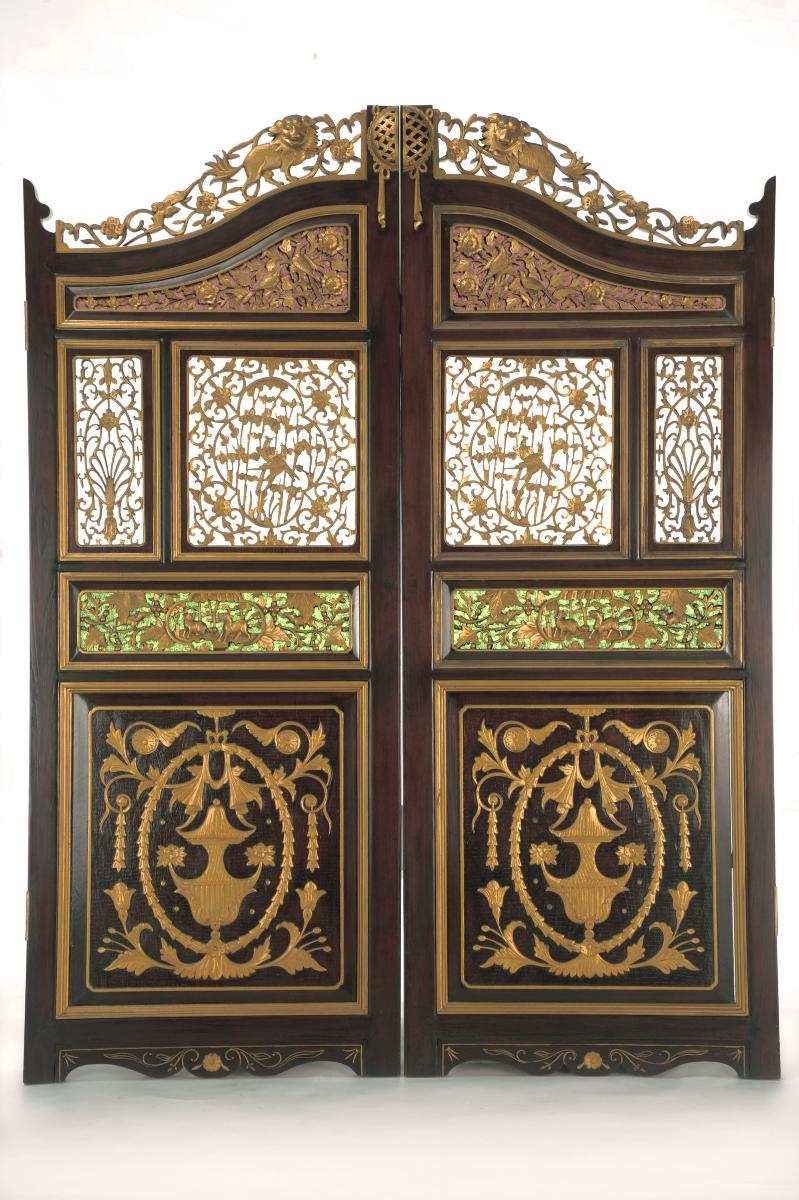 Outer gates (pintu pagar)
Singapore, late 19th or early 20th century Teakwood, glass
2000-03533


A traditional Peranakan house is a long terrace dwelling with a front and back door and air-wells in between for light and ventilation. The pintu pagar ("fence door" in Baba Malay) is a half-height outer door
that provides ventilation, security, and privacy when the front door is left open during the day.
This unusual pintu pagar is carved and gilded on both sides with an eclectic mix of Chinese and European motifs consisting of lions, flowers, squirrels, and vases. Most pintu pagar are carved on only one side. The curved top was a popular feature in Singapore. Finely carved pintu pagar served as symbols of wealth for Peranakan families, visible to all visitors.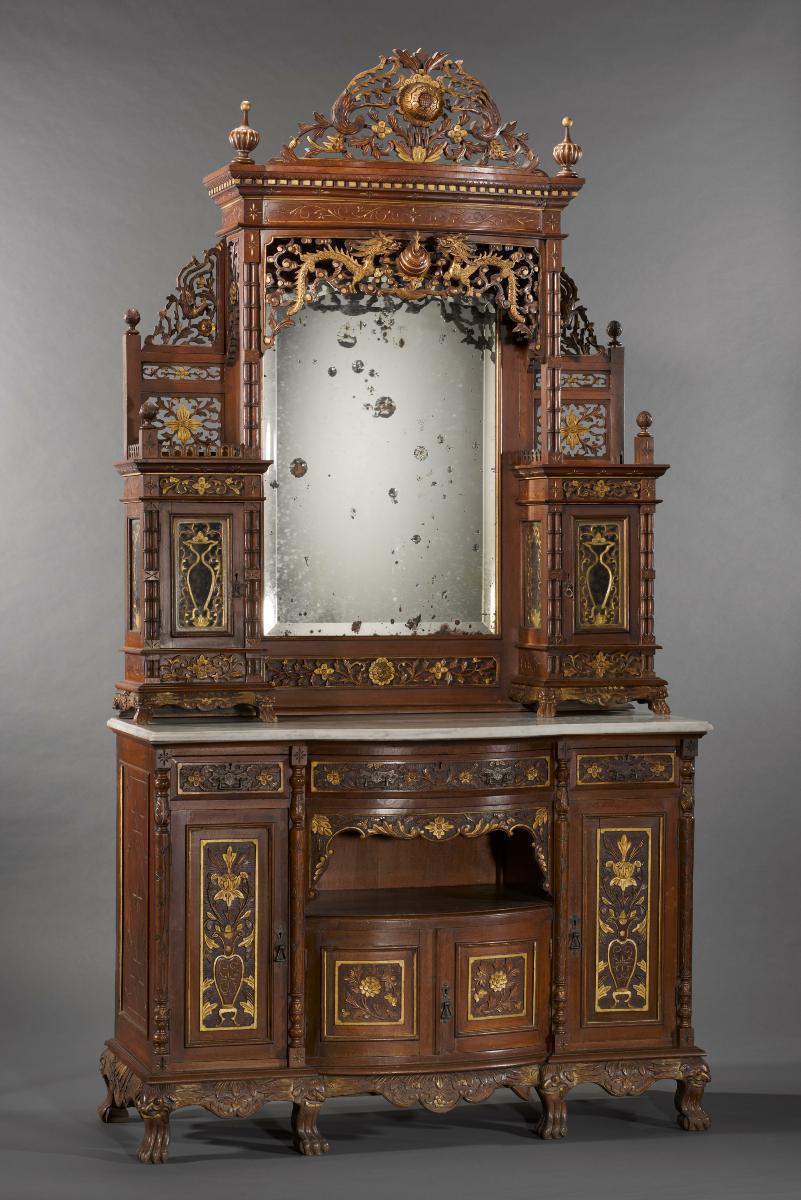 Sideboard
Malacca, early 20th century
Teakwood
2018-00810


Tan Chong Lek's son Tan Jin Hoe (1909–1942) married Elsie Chia Sek Neo (1912–2005), the second daughter of Chia Keng Tye (1884–1961). He was a tennis and musical pioneer, and an agent of the Mercantile Bank of India before the Second World War. This sideboard was used in his home, Rosedale, at 148 Killiney Road, Singapore.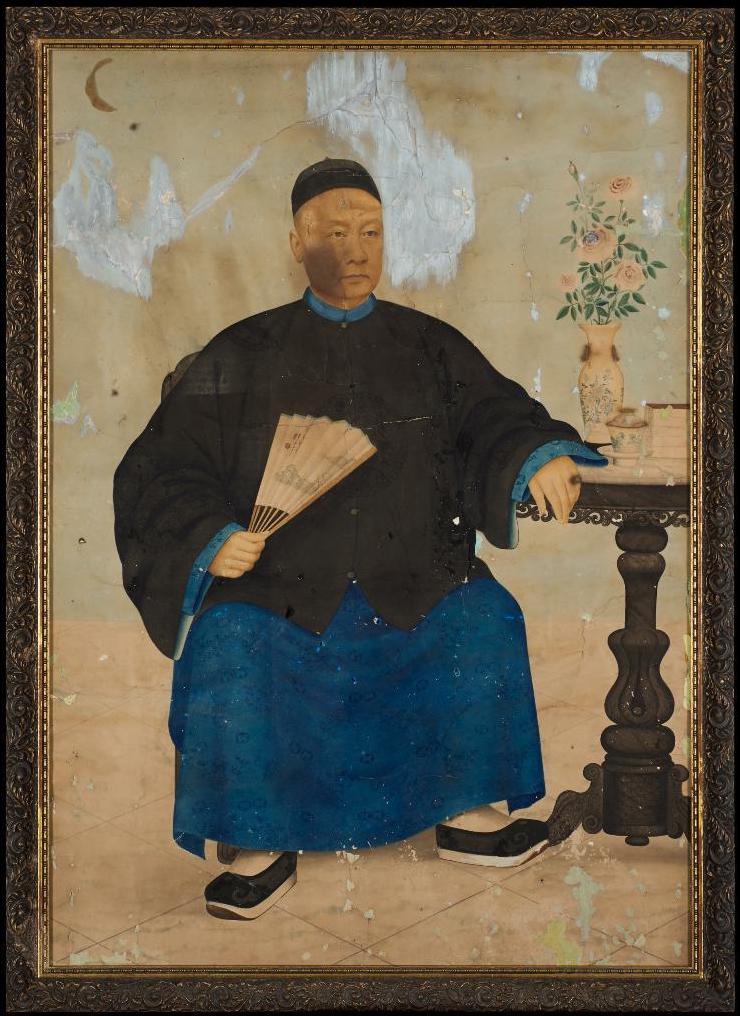 Portrait of Tan Kim Tian (1832–1882)
Ong Kwee Hwuang Singapore, 1889
Watercolour on paper

Gift of the estate of Tan Cheng Siang
2017-00934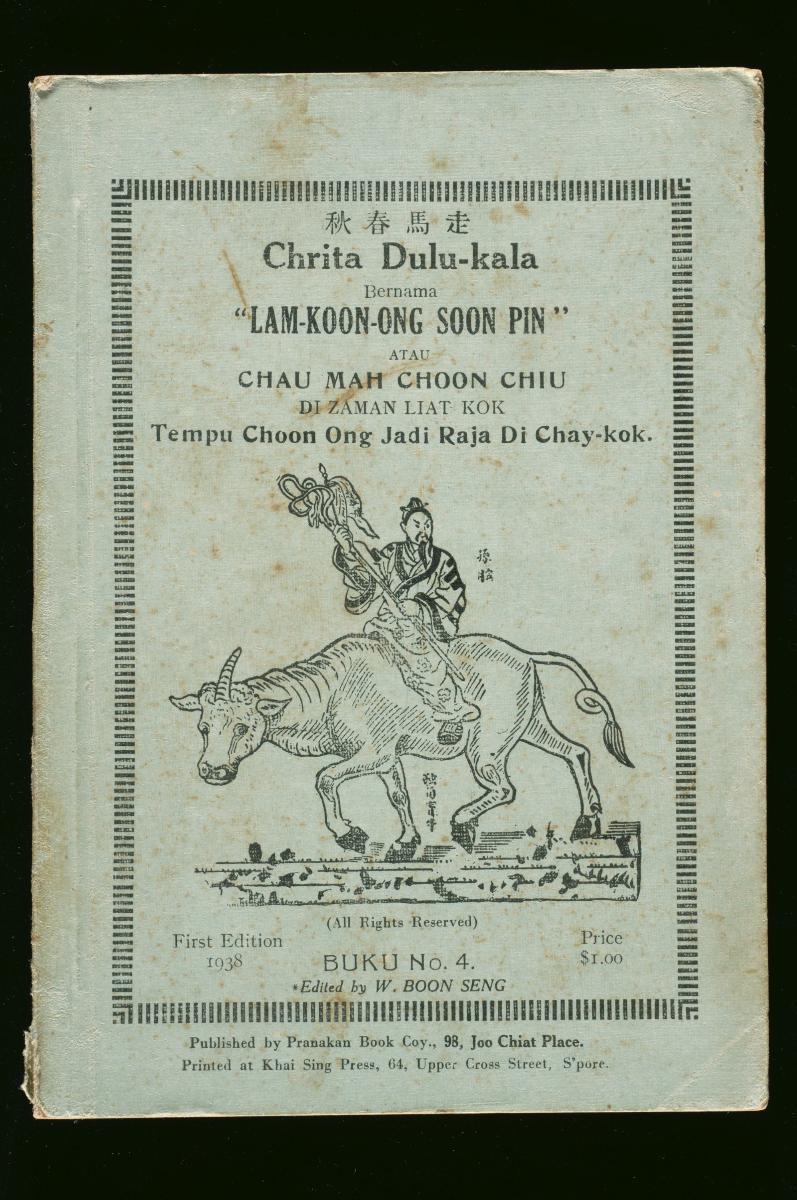 Chrita Dulu-kala
Bernama "Lam-Koon-Ong Soon Pin" (vol. 4) Edited by Wan Boon Seng Singapore, 1938
Paper, ink
Gift of Mr Tay Keng Lin
2007-53360

This translation narrates a tale about General Sun Bin, a military strategist who lived during the Warring States era of Chinese history (around 475–221 BC).

Wan Boon Seng (died 1957), who sometimes used the pseudonym Panah Pranakan, is regarded as one of the most prolific translators of Chinese stories into Baba Malay. He was also involved in publishing Baba Malay Magazines and newspapers such as The Story Teller and Kabar Slalu.