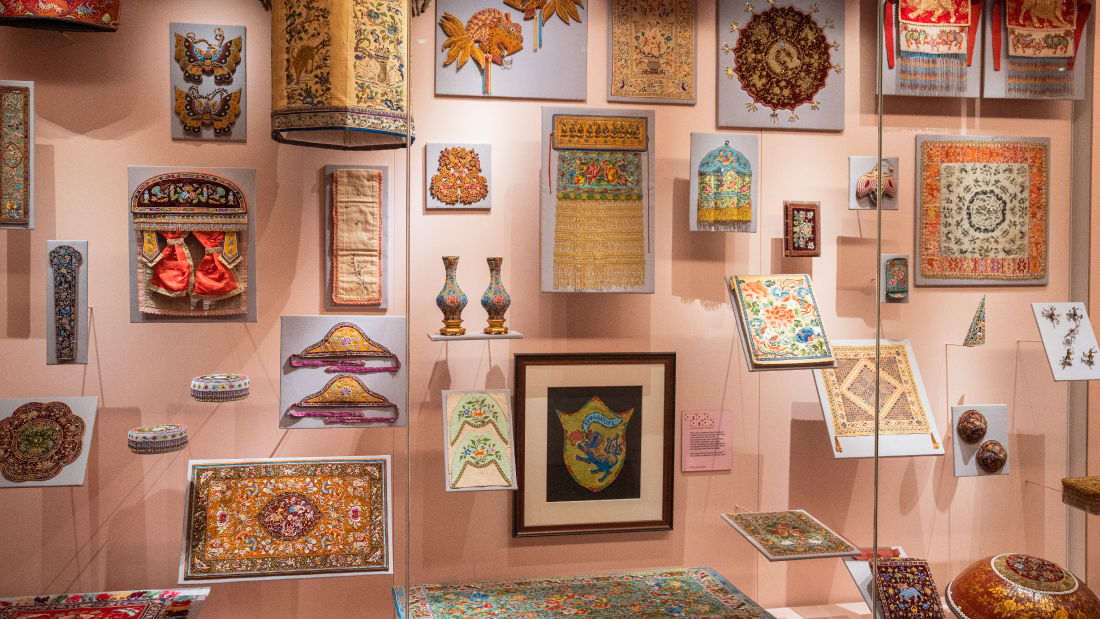 Ranging from slippers to bed-curtains, Peranakan needlework functioned as gifts, dress accessories, and, most prominently, decorative textiles for major celebrations, especially weddings. Some of the most elaborate and impressive examples that have survived bear connections to this important rite of passage. Many important ceremonies were conducted within the home, and embroideries helped to transform a mundane interior into a symbolic space for rituals and festivities.
OBJECT HIGHLIGHTS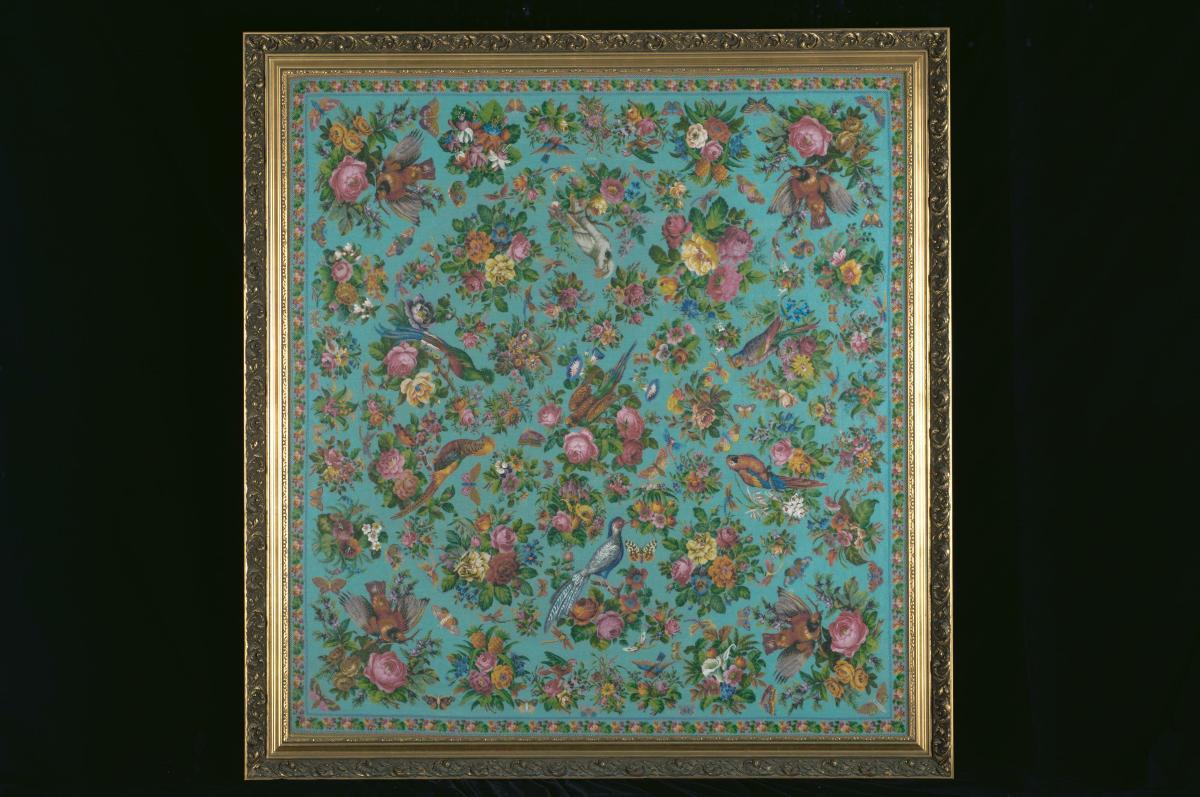 Table Cover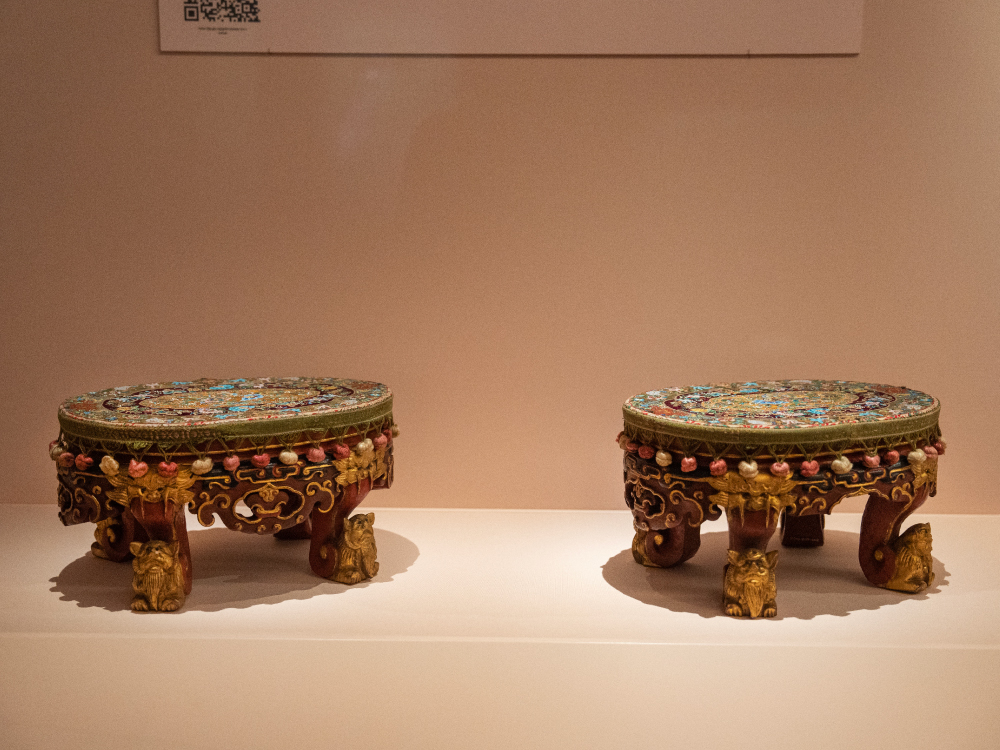 Pair of footstools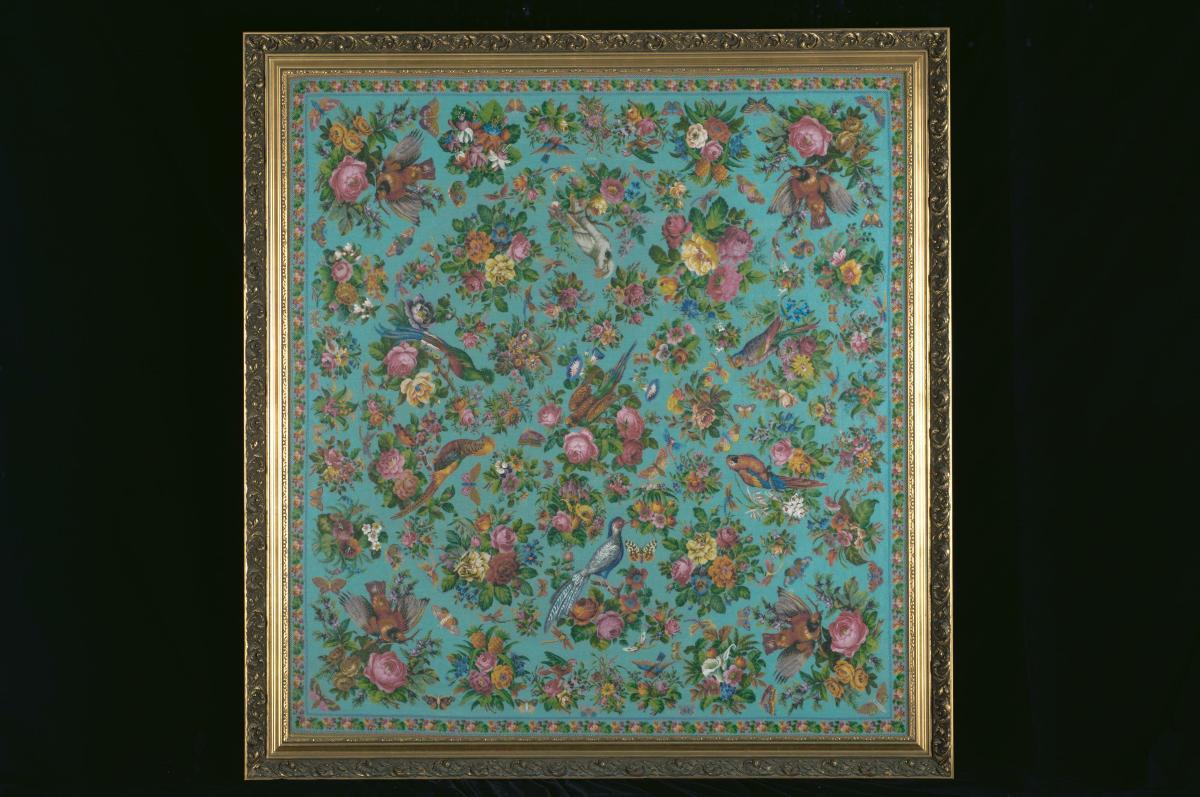 Table Cover
Penang, around 1920
Cotton needlepoint canvas, European glass seed beads
Restoration sponsored by BNP Paribas Foundation and BNP Paribas Singapore Branch
2006-01927

This beaded cover was used to decorate a table known as a choon tok. The table was placed in the wedding chamber, where a Peranakan bride and groom had their first meal together. Prized silver and porcelain wares would have been placed on it.

The cover is made up of over a million small glass beads, some faceted. Birds, insects, and flowers are set against a turquoise ground — a popular colour on Peranakan needlework from Penang.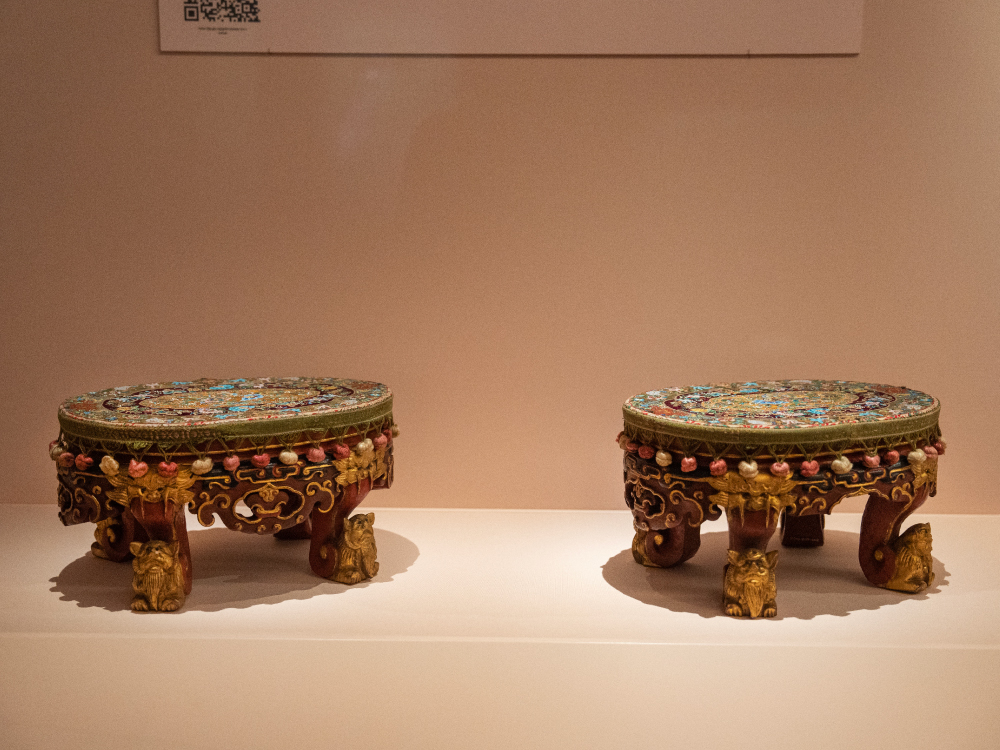 Pair of footstools
Singapore or Malacca, early 20th century Gilded wood, velvet, cotton, brass, glass beads
2018-00809