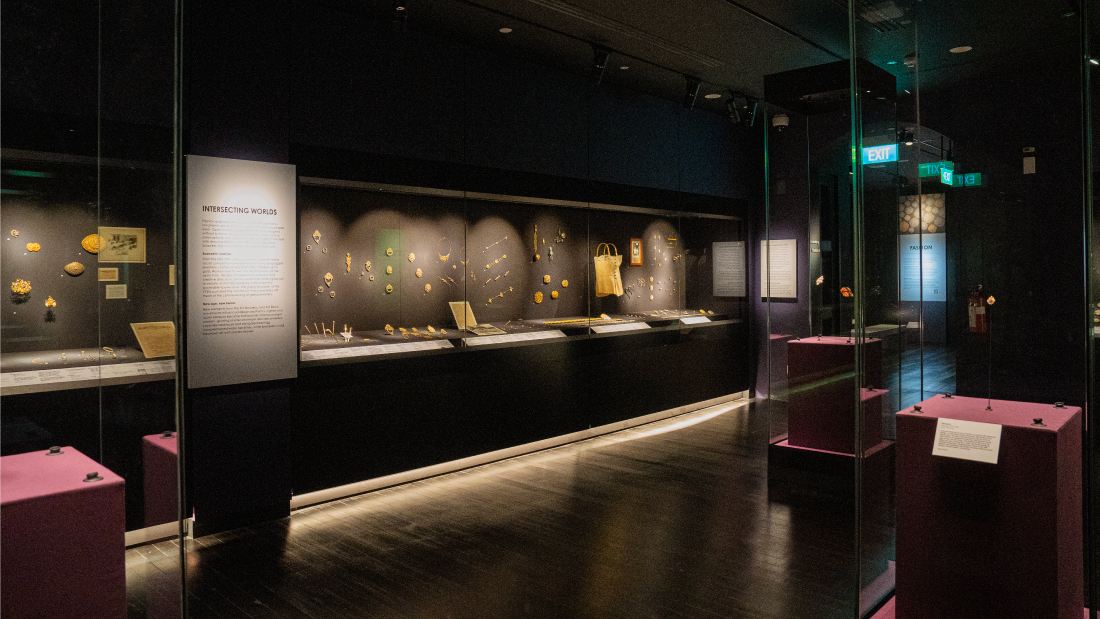 The diverse origins of Peranakans are paralleled by their centuries-long interactions with many cultures. In their jewellery, many motifs and elements are borrowed, shared, or adapted from other local communities. Often, it is impossible to isolate "pure" parts in these mixed forms.

Our gallery on Peranakan jewellery presents a glistening array of over 180 pieces of jewellery across various stages of life and occasions, tracing its chronological development and evolution in response to changing dress fashions and hybrid influences. Jewelled heirlooms on display include a Chitty Melakan addigai necklace, an Arab Peranakan hairpin, and a set of adornments from one of the oldest Chinese Peranakan families in Sulawesi, Indonesia.

OBJECT HIGHLIGHTS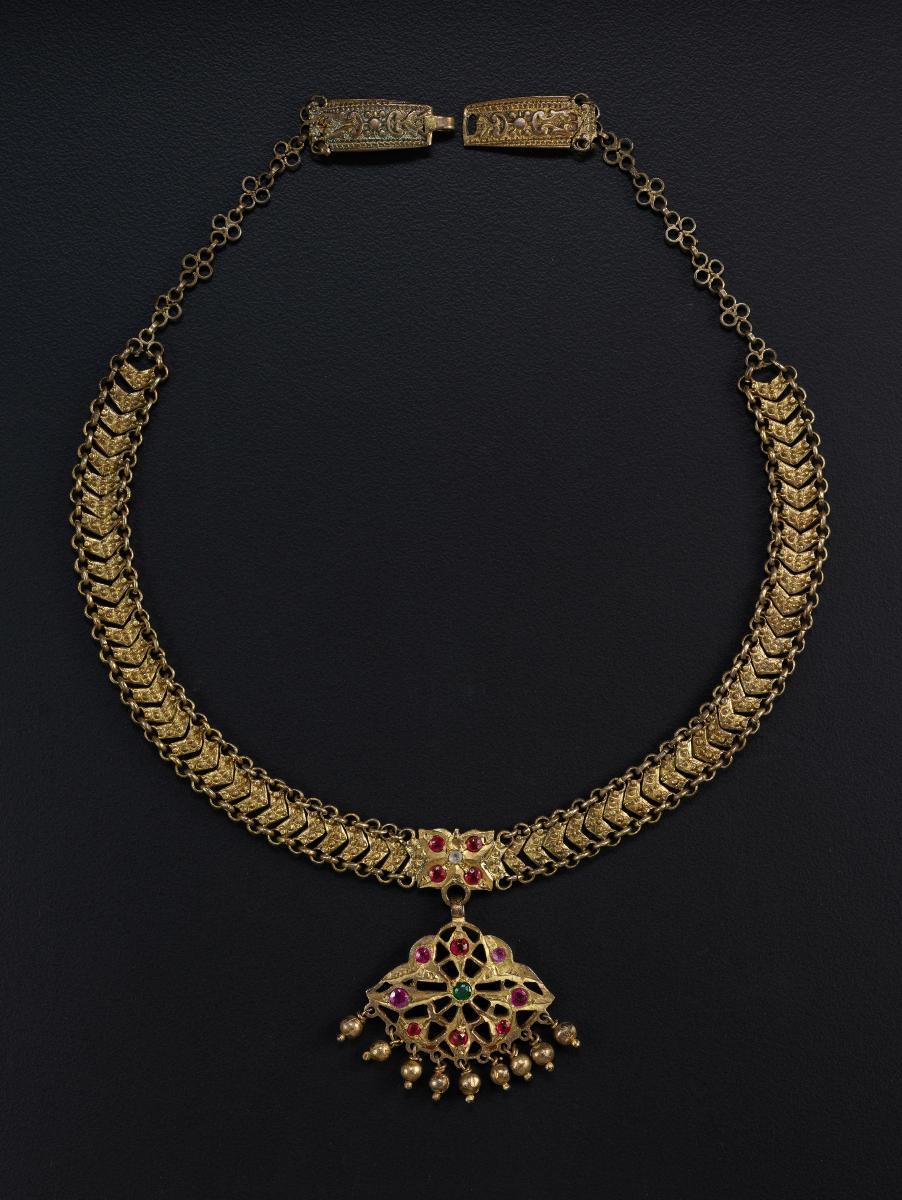 Necklace (addigai)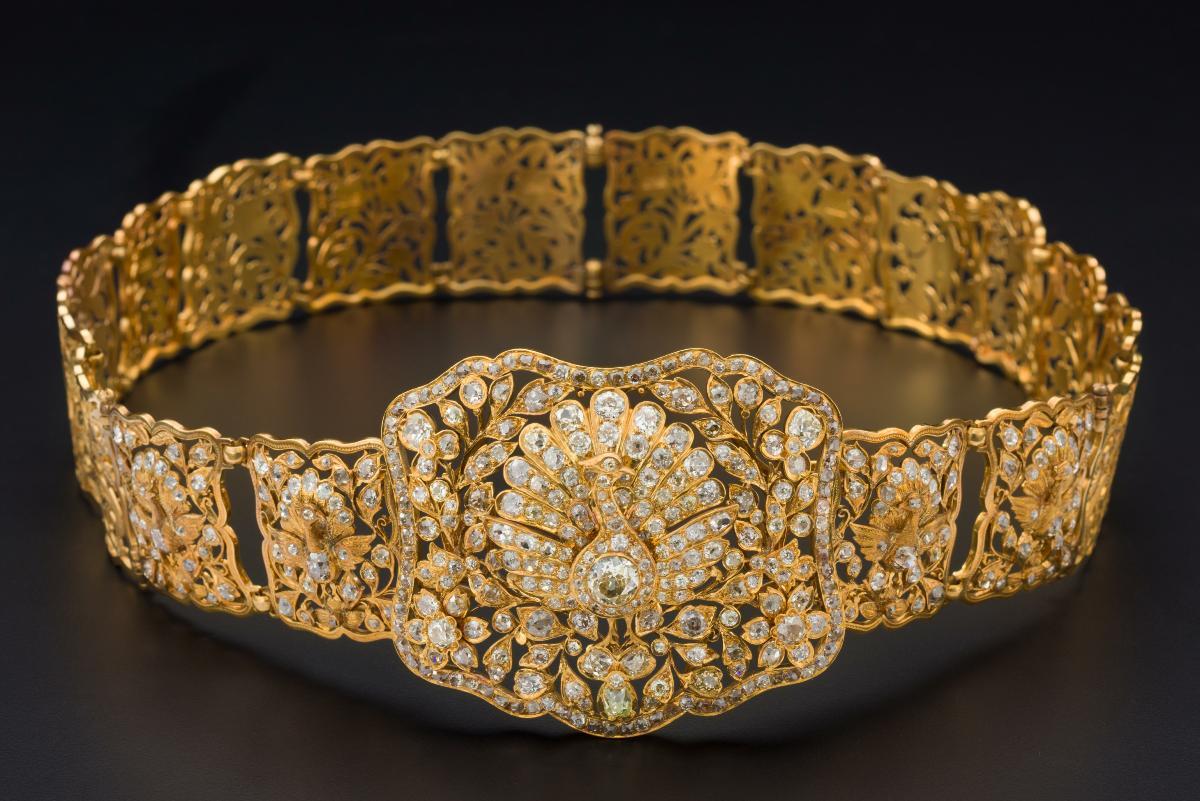 Belt with buckle (pending)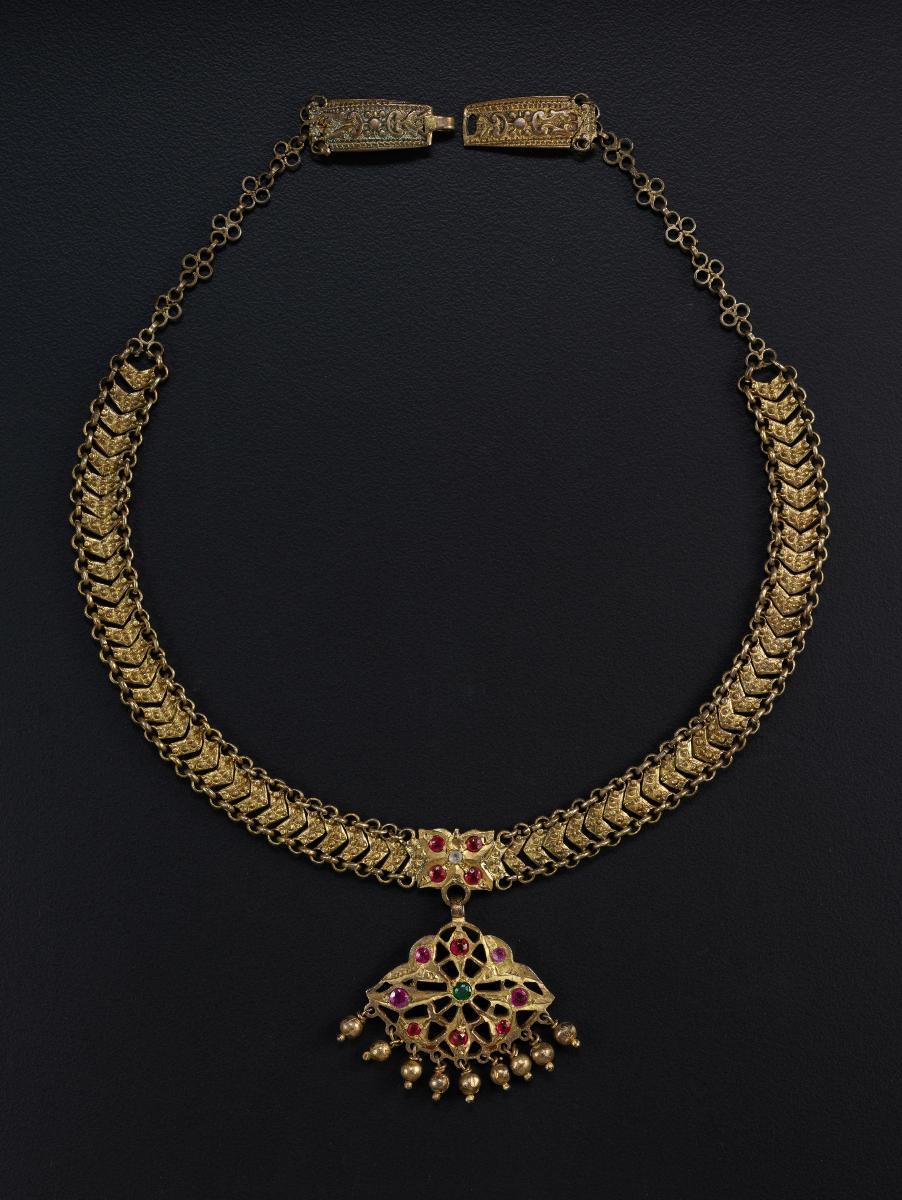 Necklace (addigai)
Singapore, early 20th century
Gilded silver
Gift of Mrs Knight Glenn Jeyasingam
2016-00641

This Chitty Melaka addigai was adapted from South Indian examples, usually made of gold.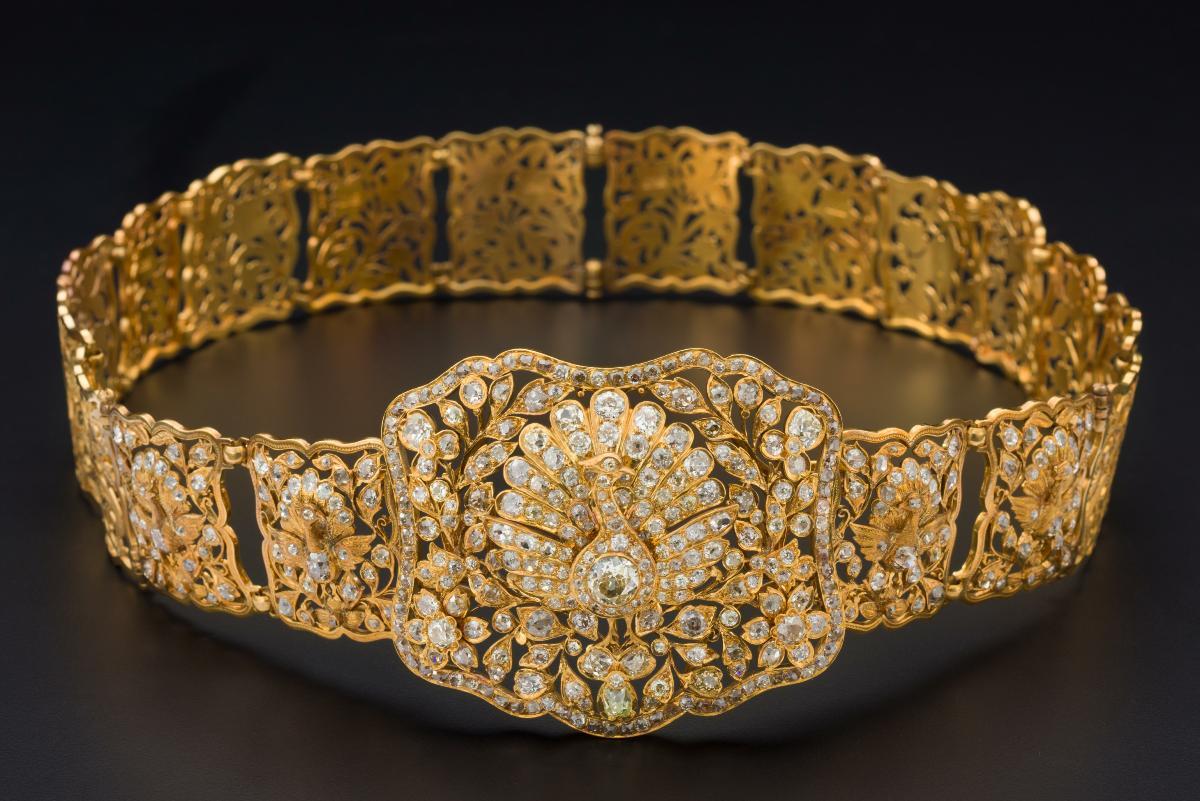 Belt with buckle (pending)
Singapore or Straits Settlements, early 20th century
Gold, diamonds
Marks: "K&L" and "N&Z"
Gift of Edmond Chin
2015-01994


The peacock at the centre of this belt buckle is detachable, which may have allowed multiple craftsmen to work on different components simultaneously when making it. It was probably made by Sinhalese or Indian craftsmen, who pioneered modern gem-setting techniques in Southeast Asia. They introduced the openwork (a jour) technique, in which parts are cut away to reduce the amount of material needed. This also makes jewellery lighter, and allows more light to pass through stones.