Bring your students to the museum to learn about the art and culture of Peranakan communities in Asia through the beautiful objects in our galleries! Book a school visit with us on BookMuseums@SG, a one-stop e-service for teachers to browse the rich programmes offered by NHB's museums and heritage institutions.
GUIDED TOUR
Anak Anak at the Peranakan Museum
Immerse your students in colourful Peranakan culture through a specially curated trail to discover objects and stories from the past and present. These tours are led by our volunteer docents.
60 mins
Monday to Friday
For ages 7 to 12
SELF-GUIDED VISITS
Use these resources for a self-guided tour with your students.
Anak Anak labels and activity trail for children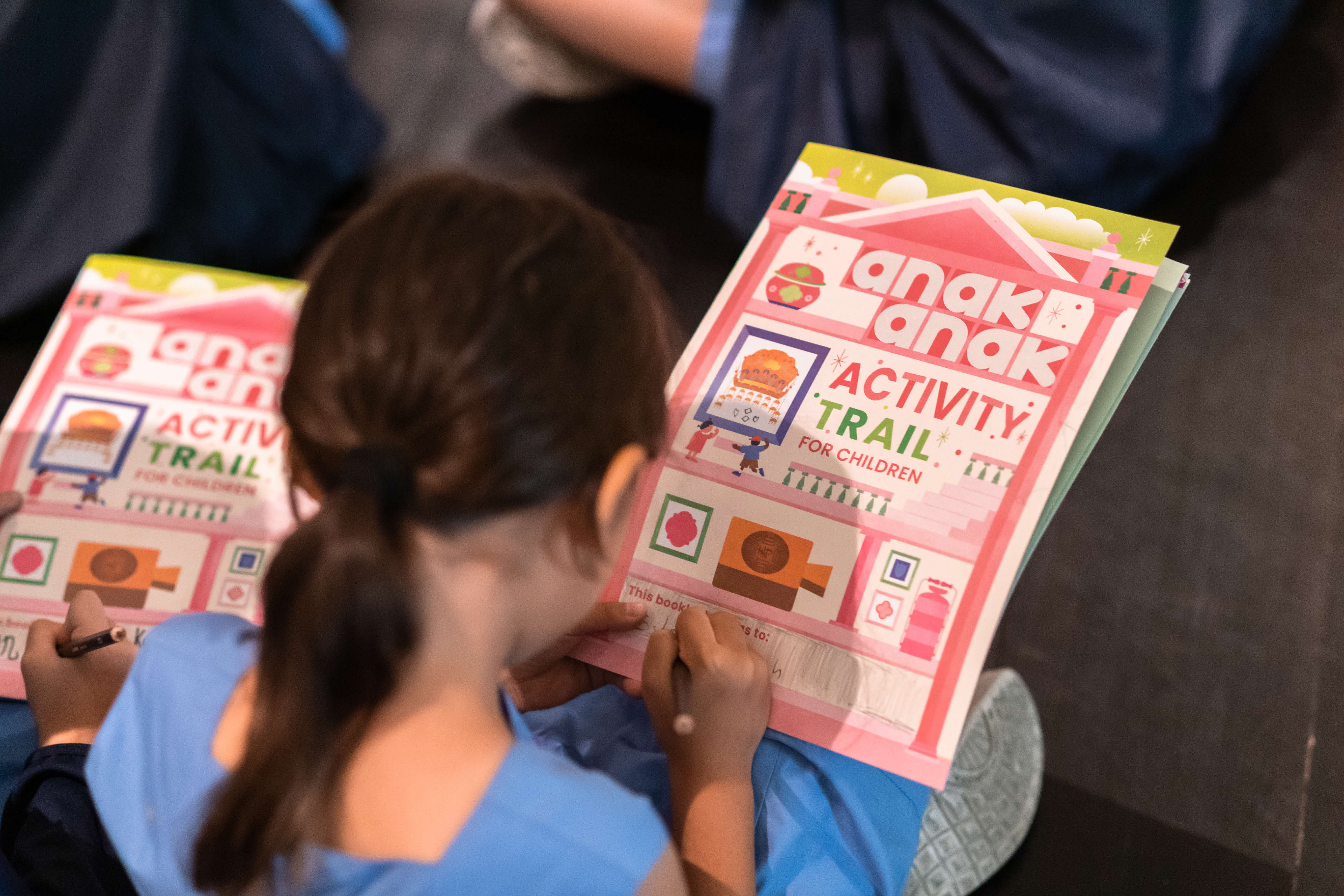 Search for the specially written Anak Anak labels in our galleries, and use the questions and prompts on them to encourage close-looking and conversation! For more fun-filled activities, download the accompanying activity trail booklet to guide you through your visit. Psst…Anak Anak means "children" in Baba Malay!
For ages 5 and up.
Exploration Zone and A Season for Celebration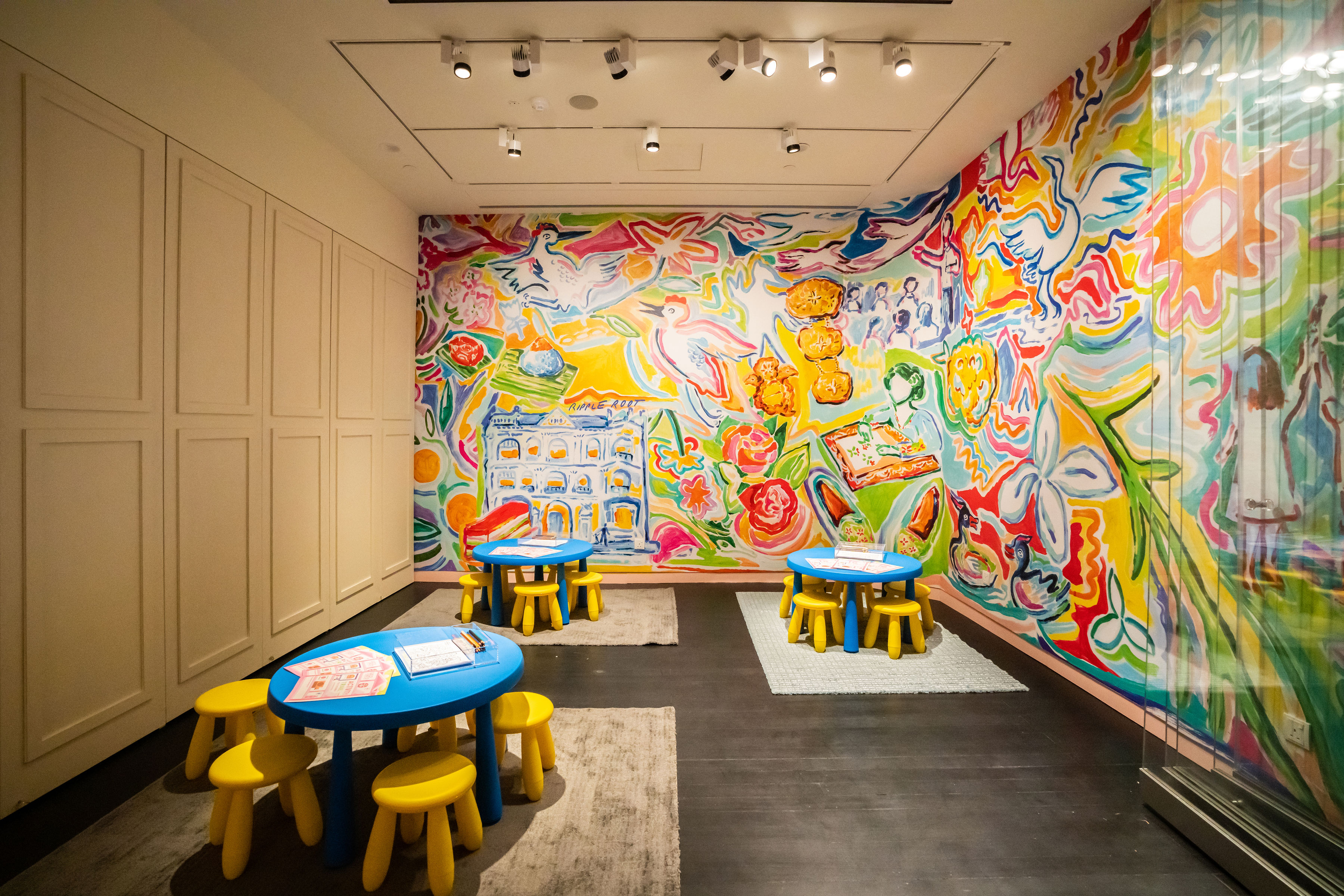 If you need a break during your visit, chill out at the Exploration Zone on Level 3, and enjoy a mural by local artist-duo Ripple Root. Spot different Peranakan motifs on the mural and complete a colouring sheet available at the space. You can also download the colouring sheets below.
Download colouring sheets here.
Craft Kit
Get your students' creativity flowing using our craft kit in a self-guided session. Available from June 2023.
COLLABORATE WITH US!
Turn your teaching ideas into experiences for your students through collaborative exercises. Email nhb_tpm_edu@nhb.gov.sg to explore possibilities.
ENQUIRIES
Please drop us an email at nhb_tpm_edu@nhb.gov.sg
For all school visits, please book via BookMuseums@SG website.