Let's Keep Our Space Safe!
We care about our visitors' health and safety. We limit visitor capacity and clean regularly. Hand sanitisers are also available for maximum healthy fun.
You can help us too. You may choose to wear a mask when you visit but it is not compulsory. Wash and sanitise your hands before and after play. If you are unwell, please stay at home and come visit another time.
We will update on health advisories and any guidelines that might be issued when they arise.
Check out other visit tips below.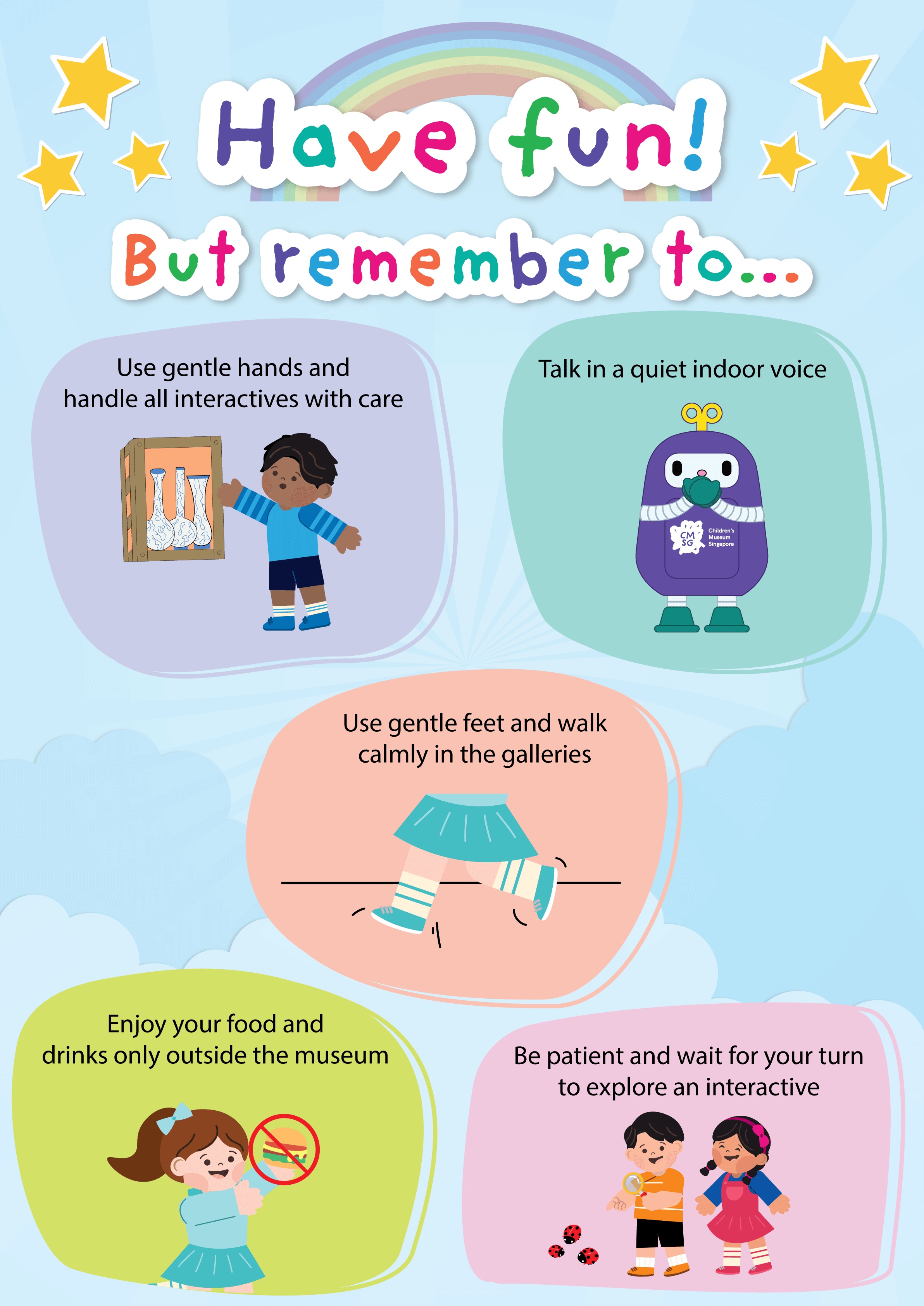 Book Tickets
You can purchase tickets by scanning this QR code with your mobile device or clicking on the button below.
Tickets
Museum Crowd levels
Last Updated: 28 Aug 2020, 4:51:13 PM