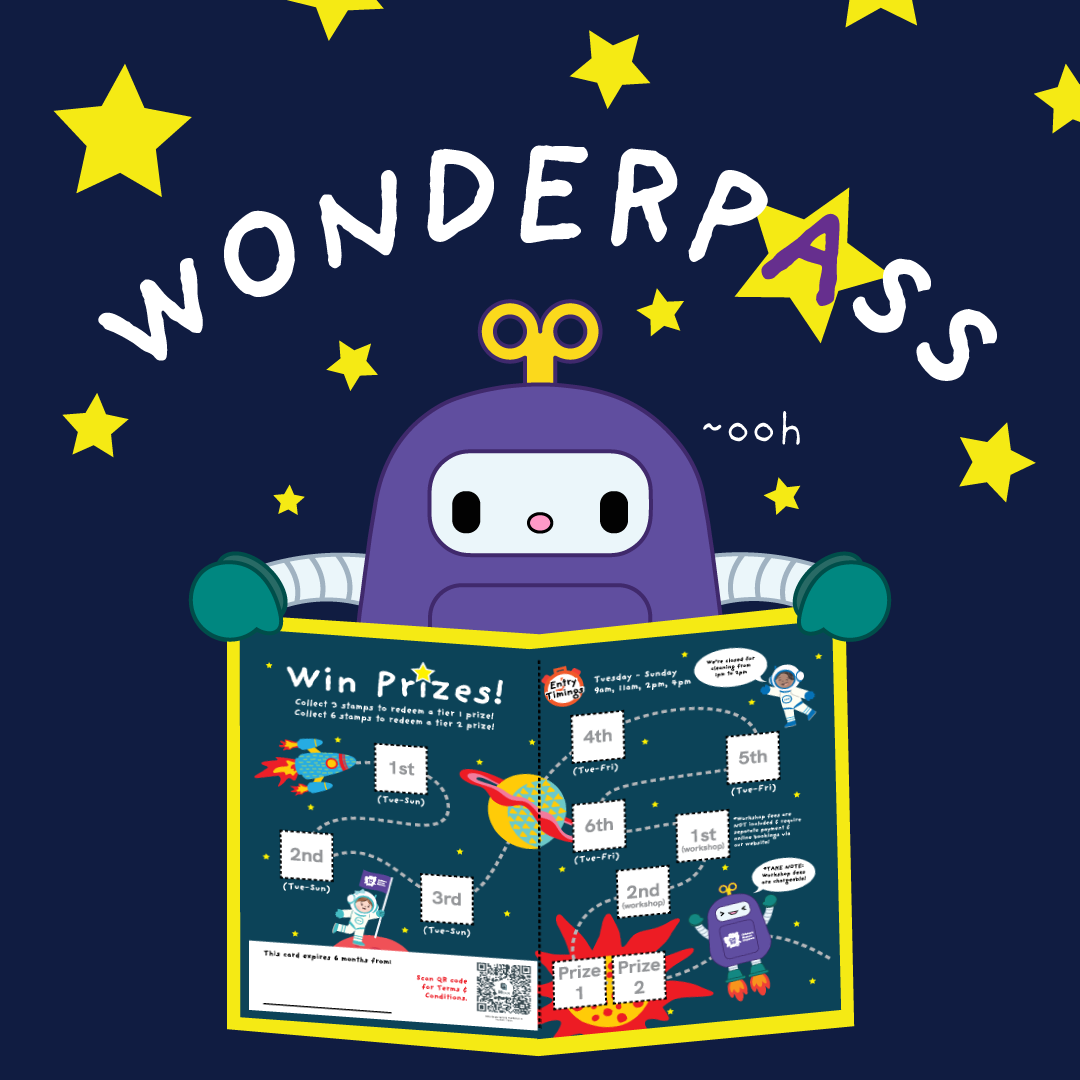 Children's Musuem Singapore is the first museum in Singapore dedicated to children 12 years and below!
Get yourself a WonderPass and enjoy six (6) visits to the museum at an unbelievable price of $75 (usual price at $150). The WonderPass lets you and your child enjoy entry into the museum and no prior booking is required!
WonderPass includes:
Three (3) entries to the museum on any days (Tuesdays to Sundays, at any timeslot).

Three (3) free weekday entries to the museum (Tuesdays to Fridays, at any timeslot).

Limited to one adult and one child (12 years old and below) per entry.
Card holder receives 1 stamp per entry. Card holder gets souvenirs when you complete:
Three (3) stamps to redeem a tier 1 prize.

Six (6) stamps to redeem a tier 2 prize.

Prizes are allocated by museum and are non-exchangeable for cash or any other goods and services.
How to purchase a WonderPass?
Simply head to our ticketing site to purchase your WonderPass and redeem your physical pass from our ticketing counter during your first visit.
You may also approach our friendly Visitor Service Officers at the museum's ticketing counter for more information.
For further details, view our WonderPass Terms & Conditions.
Book Tickets
You can purchase tickets by scanning this QR code with your mobile device or clicking on the button below.
Tickets
Museum Crowd levels
Last Updated: 28 Aug 2020, 4:51:13 PM