Our Museum is for children – grown-ups are welcome too, but only with a child. Book your tickets online before your visit so you are sure to get a spot.
Open from Tuesdays to Sundays, 9am – 6pm. Closed for cleaning between 1pm to 2pm on days we are operating.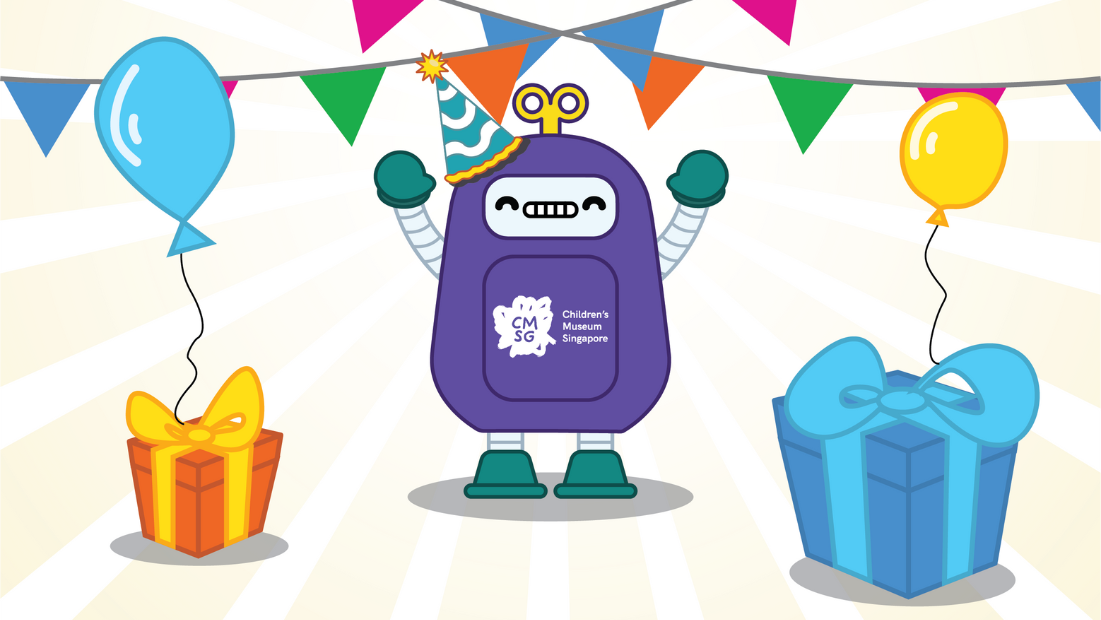 WonderBot can't wait to see you!
Hello, I am WonderBot, the mascot for Children's Museum Singapore. I am from the future and love meeting people, especially children!
Come join me on a journey as I teleport you to various time periods in our galleries.
Getting Here
Housed in a historic double-storey colonial building which is more than 100 years old, CMSG aspires to be a place of wonder and joyful learning for all children to engage with Singapore and the world.
23-B Coleman Street,
Singapore 179807
+65 6337 3888
NHB_CMSG@nhb.gov.sg
Plan your visit
Stay in touch!
Get exclusive updates on our events and workshops.
Book Tickets
You can purchase tickets by scanning this QR code with your mobile device or clicking on the button below.
Tickets
Museum Crowd levels
Last Updated: 28 Aug 2020, 4:51:13 PM