SCHOOL AND EDUCATOR VISITS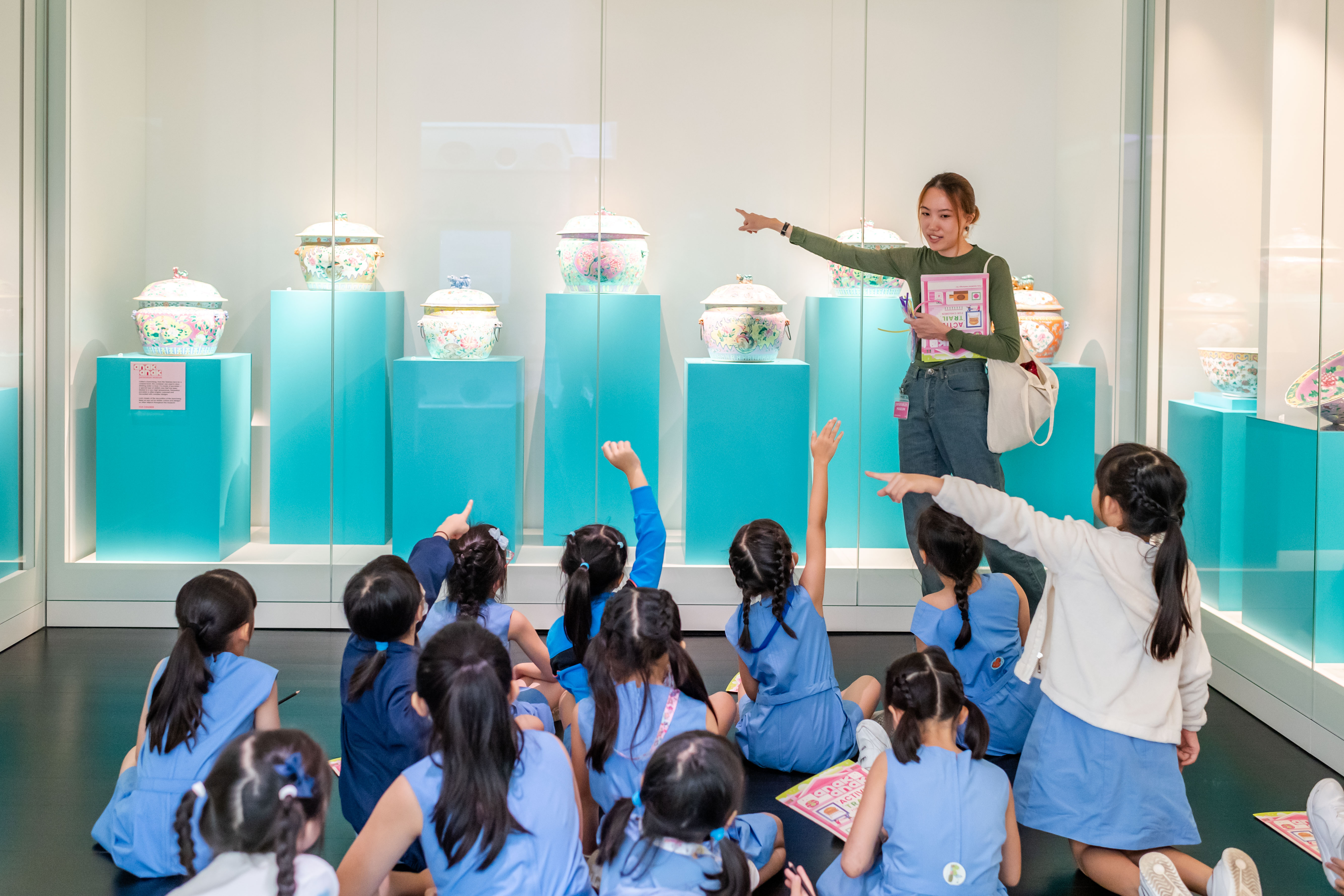 The Peranakan Museum invites schools and educators to discover more about Peranakan art and aesthetics through engaging tours, workshops and resources. Take a closer look, observe and learn about the hybrid Peranakan cultures in the newly revamped museum!
Book a school visit
We offer programmes for different age groups and levels. Book a guided tour or paid workshop with us and delve into the rich and colourful cultures of Peranakan communities!
Book your visit at BookMuseums@SG, a one-stop e-service for teachers to browse programmes offered by NHB museums and heritage institutions.
Learning resources
We offer a range of educational materials and learning resources that can be used on museum visits, or back in the classroom.
Tips for visiting the museum
We hope to create a safe and pleasant environment for all. Share these tips with young learners before your visit.
Objects on display can be very fragile. Please do not touch them.
Food and drinks are not allowed in the galleries.
Take as many photos as you wish, but please don't use flash.
Talking is allowed, but try not to shout or yell.
Only pencils are allowed in the galleries. Please use them when completing activity trails in the galleries.
Large backpacks, cabin bags, tripods, selfie sticks, and other bulky items are not allowed in the galleries. These items can be stored in the lockers located at the lobby, which require a 50-cent coin deposit.
Benches in most galleries encourage resting or thinking, or just staring at the artworks on display – feel free to use them.
Connect with Us
For further enquires, drop us an email at nhb_tpm_edu@nhb.gov.sg