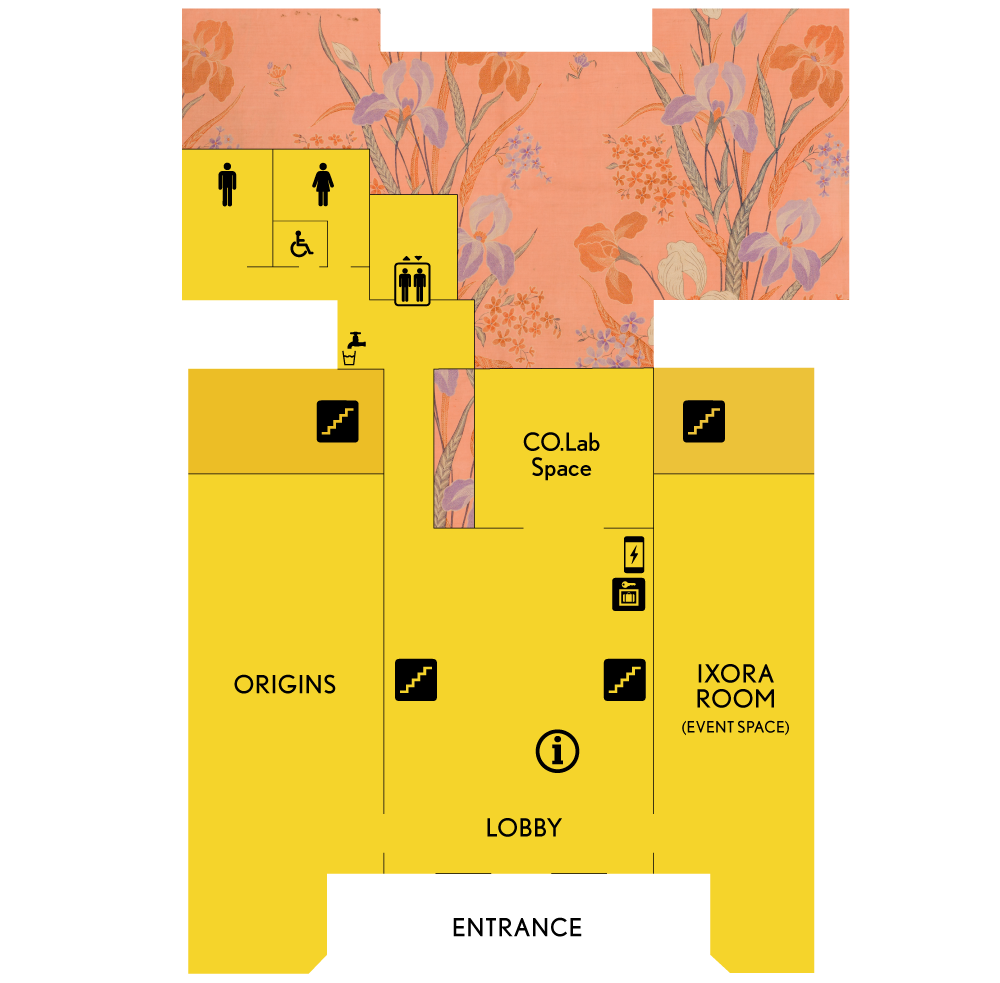 LEVEL ONE
Origins
Origins is an idea best understood here as multiple starting points from which many paths develop. There is no single Peranakan culture but rather many expressions.
ORIGINS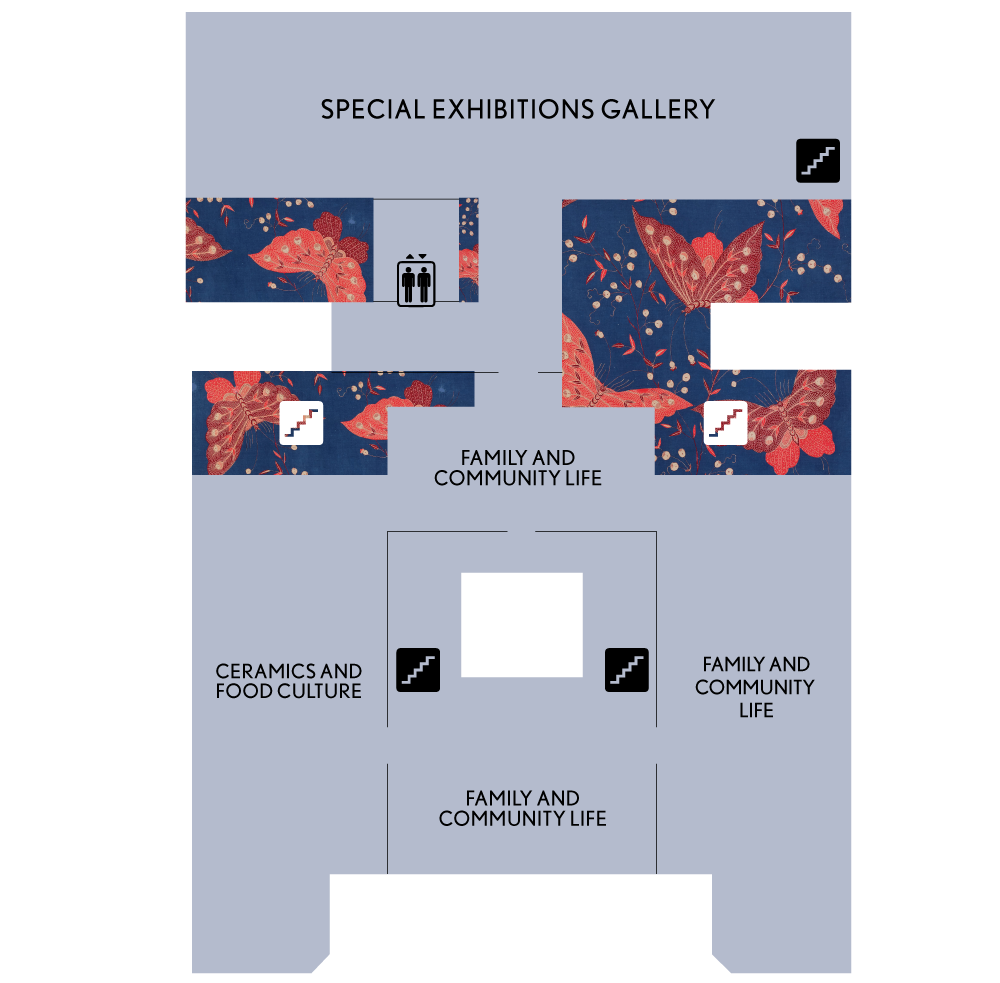 LEVEL TWO
Home
Objects in these galleries show how cultures interact and combine to produce something new, different, and distinctive, revealing a range of Peranakan customs, foods, languages, and beliefs.
CERAMICS AND FOOD CULTURE
FAMILY AND COMMUNITY LIFE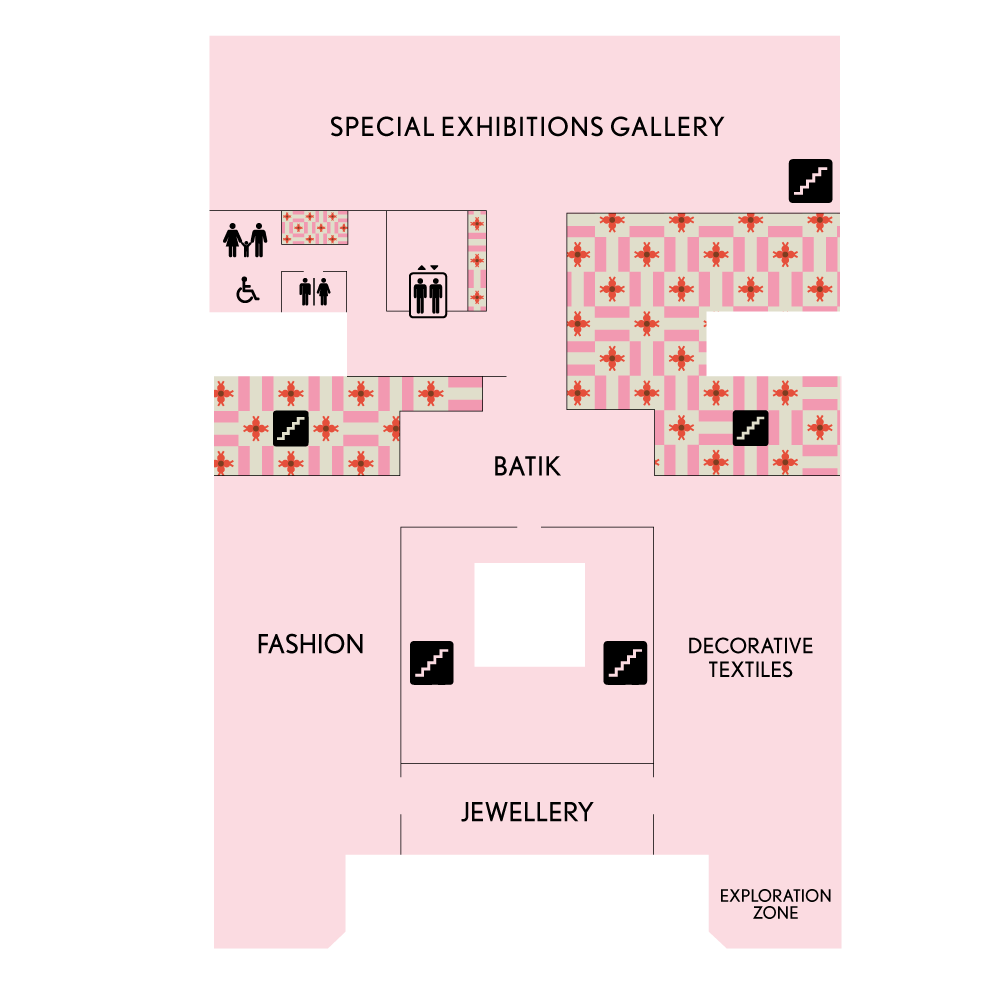 LEVEL THREE
Style
The galleries on this floor provide glimpses into the constructed worlds of fashion, adornment, and decoration as expressed by the public and private lives of Peranakans.
BATIK
DECORATIVE TEXTILES
FASHION
JEWELLERY