FEATURED ARTEFACTS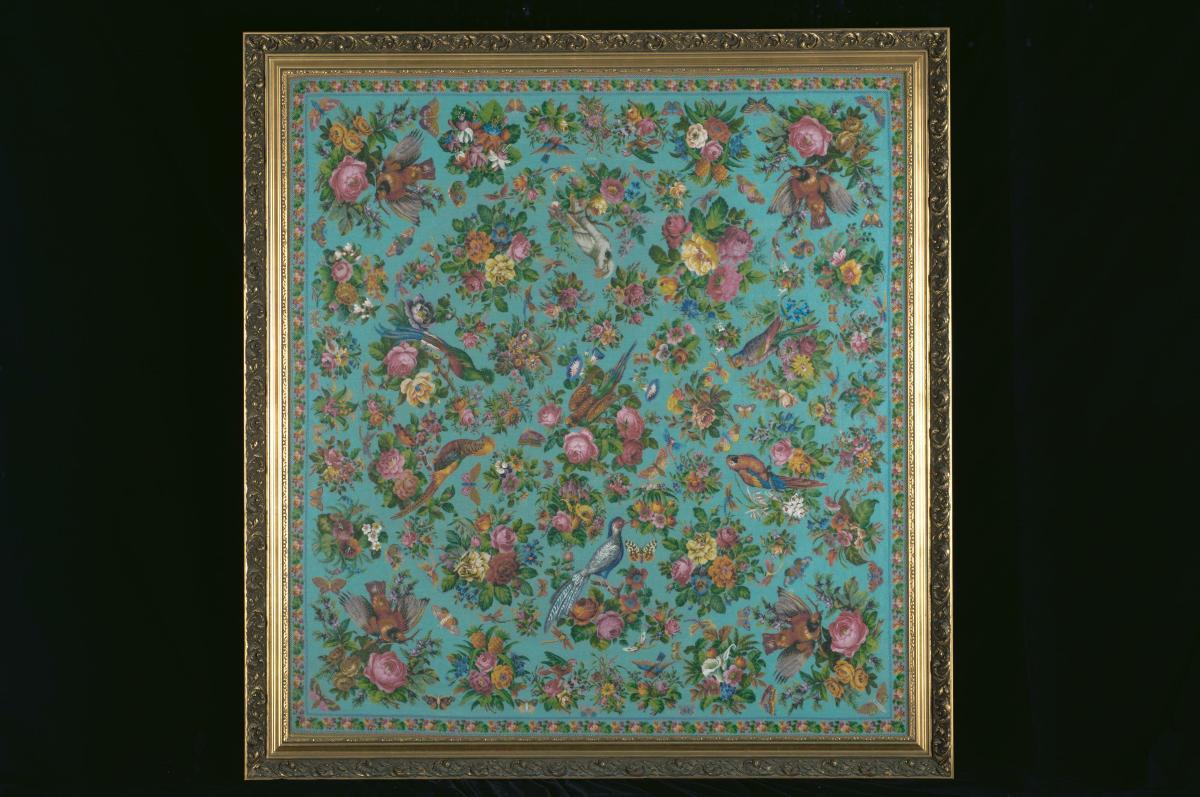 Table Cover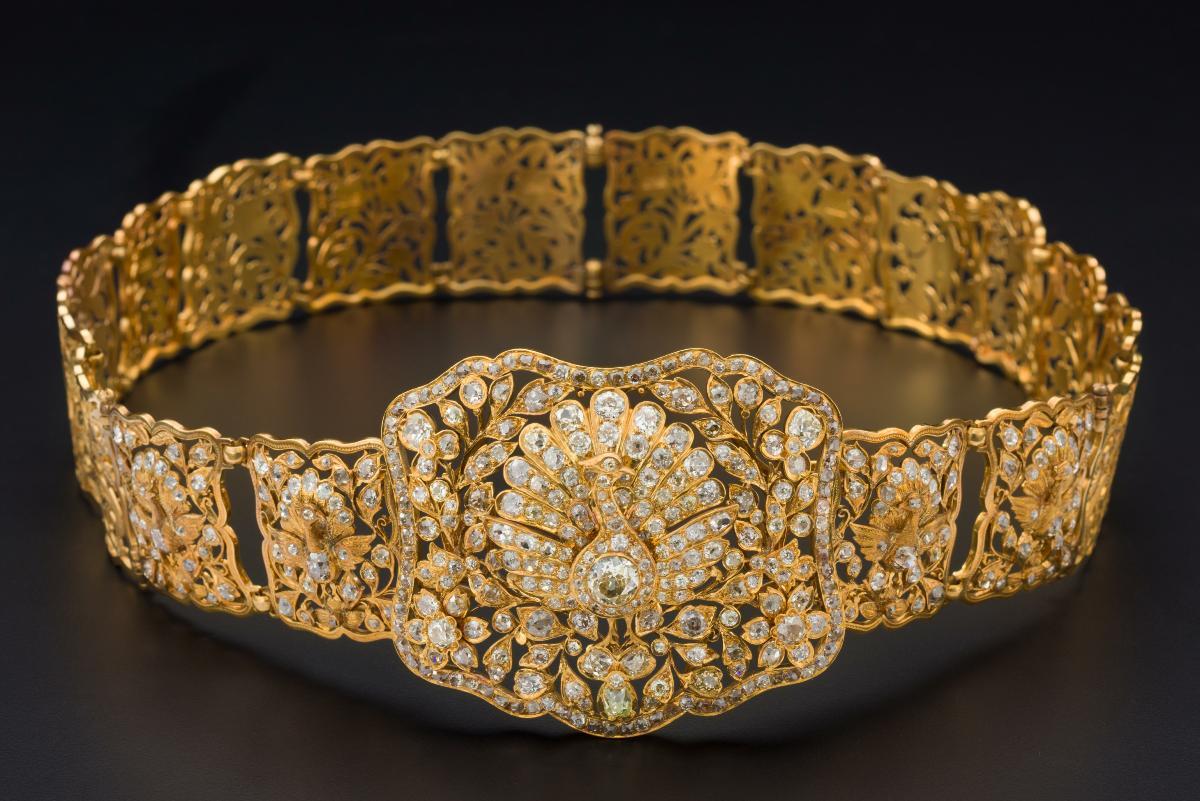 Belt with buckle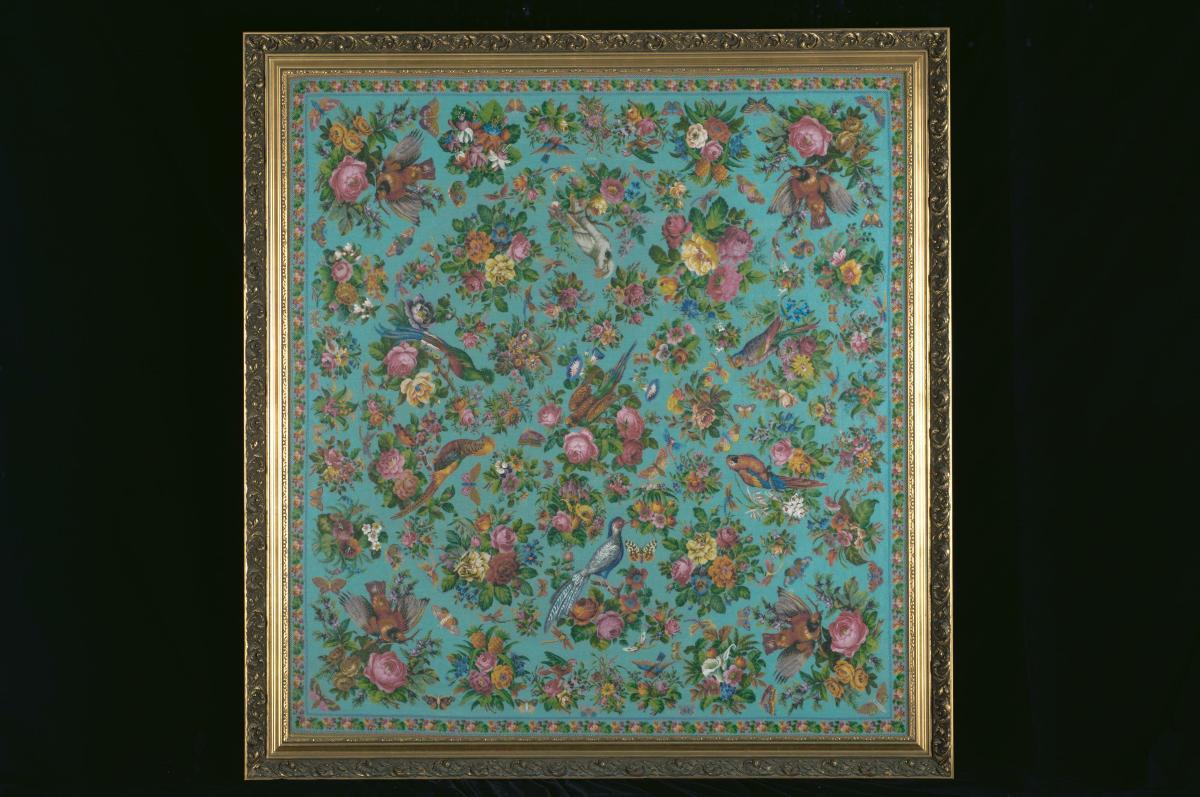 Table Cover
Penang, around 1920
Cotton needlepoint canvas, European glass seed beads
Restoration sponsored by BNP Paribus Foundation and BNP Paribus Singapore Branch
2006-01927

This beaded cover was used to decorate a table known as a choon tok. The table was placed in the wedding chamber, where a Peranakan bride and groom had their first meal together. Prized silver and porcelain wares would have been placed on it.

The cover is made up of over a million small glass beads, some faceted. Birds, insects, and flowers are set against a turquoise ground — a popular colour on Peranakan needlework from Penang.

Visit Roots.gov.sg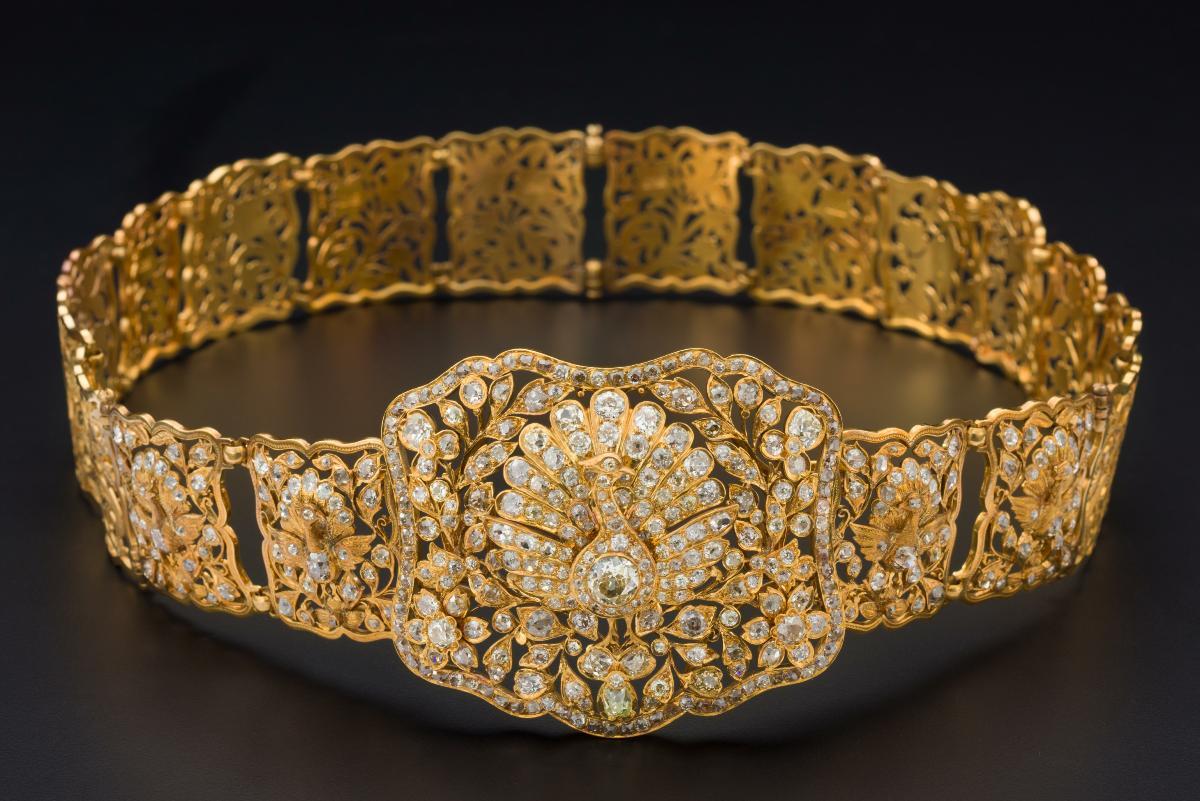 Belt with buckle
Singapore or Straits Settlements, early 20th century
Gold, diamonds
Marks: "K&L" and "N&Z"
Gift of Edmond Chin
2015-01994


The peacock at the centre of this belt buckle is detachable, which may have allowed multiple craftsmen to work on different components simultaneously when making it. It was probably made by Sinhalese or Indian craftsmen, who pioneered modern gem-setting techniques in Southeast Asia. They introduced the openwork (a jour) technique, in which parts are cut away to reduce the amount of material needed. This also makes jewellery lighter, and allows more light to pass through stones.