FAMILY VISITS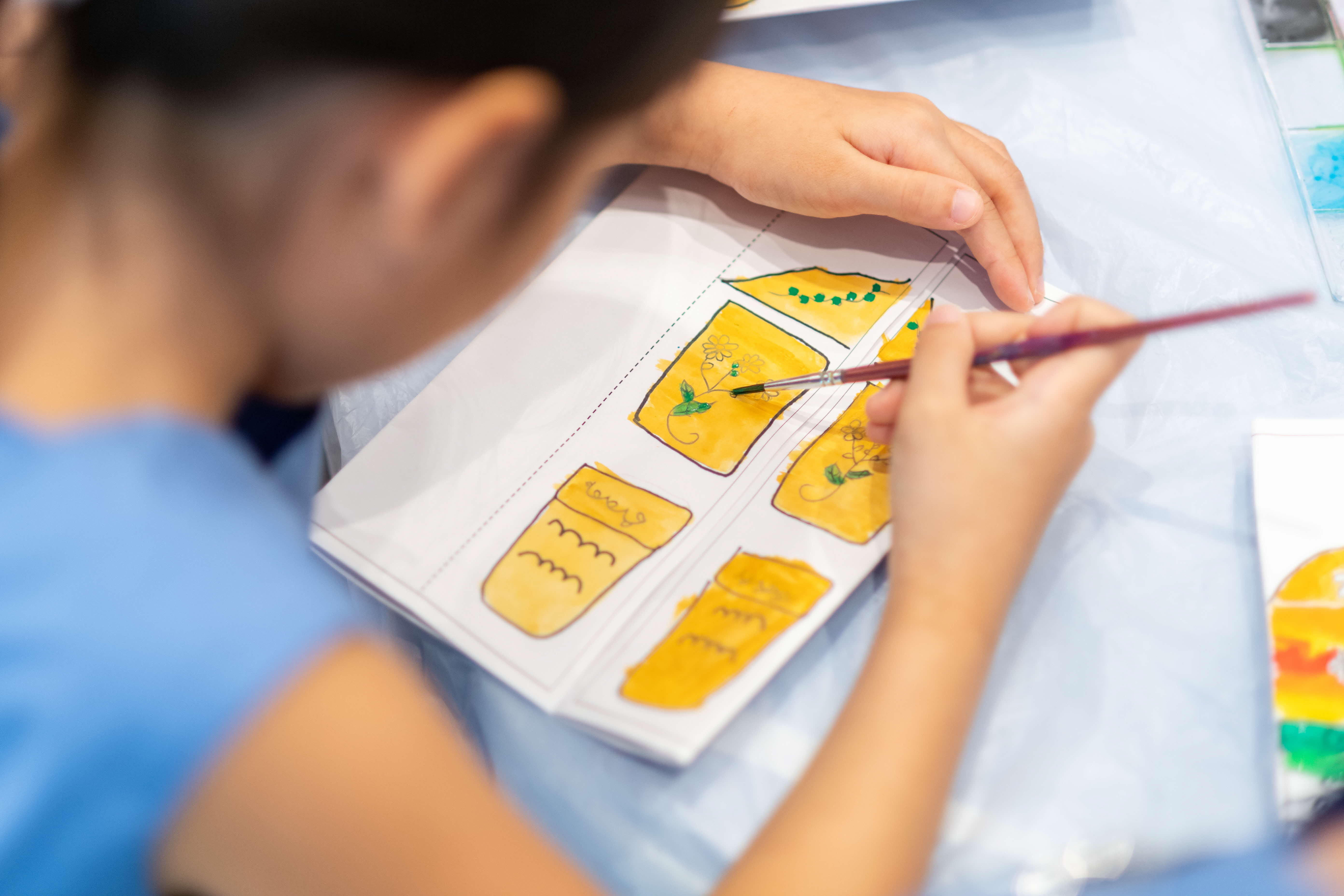 Enjoy a day out with your family at the Peranakan Museum.
Learning Resources
We offer a range of educational materials and learning resources that can be used on museum visits, or back at home.


Self-guided visit: Anak Anak Labels and Activity Trail for children
Search for the specially written Anak Anak labels in our galleries, and use the questions and prompts on them to encourage close looking and spark conversation! For more fun-filled activities, pick up a copy of the accompanying activity trail booklet from the museum lobby, and use it to guide you through your visit. You can also download the activity trail below.

Psst…Anak Anak means "children" in Baba Malay! For ages 5 and up.

Anak Anak Activity Trail


Exploration Zone
If you need a break during your visit, chill out at the Exploration Zone on Level 3, and enjoy a mural by local artist-duo Ripple Root. Spot different Peranakan motifs on the mural and complete a colouring sheet available at the space. You can also download the colouring sheets below.

Download colouring sheets here

You may also download these resources below.
A Season for Celebration colouring sheets
Programmes
Keep a look out for exciting programmes on this page.
Family-friendly amenities
A nursing room is available at the restroom located on Level 3 of the museum. Standard-sized strollers are permitted within the galleries, but please be careful in tight spaces.
Check out our Plan Your Visit page for more information on accessible amenities and other services at the museum.
Tips for visiting the museum
We hope to create a safe and pleasant environment for all. Share these tips with young learners before your visit.
Objects on display can be very fragile. Please do not touch them.
Food and drinks are not allowed in the galleries.
Take as many photos as you wish, but please don't use flash.
Talking is allowed, but try not to shout or yell.
Only pencils are allowed in the galleries. Please use them when completing activity trails in the galleries.
Large backpacks, cabin bags, tripods, selfie sticks, and other bulky items are not allowed in the galleries. These items can be stored in the lockers located at the lobby, which require a 50-cent coin deposit.
Benches in most galleries encourage resting or thinking, or just staring at the artworks on display – feel free to use them.