Madam Hanim's Mango Panceri
Recipes and Stories / September 17, 2021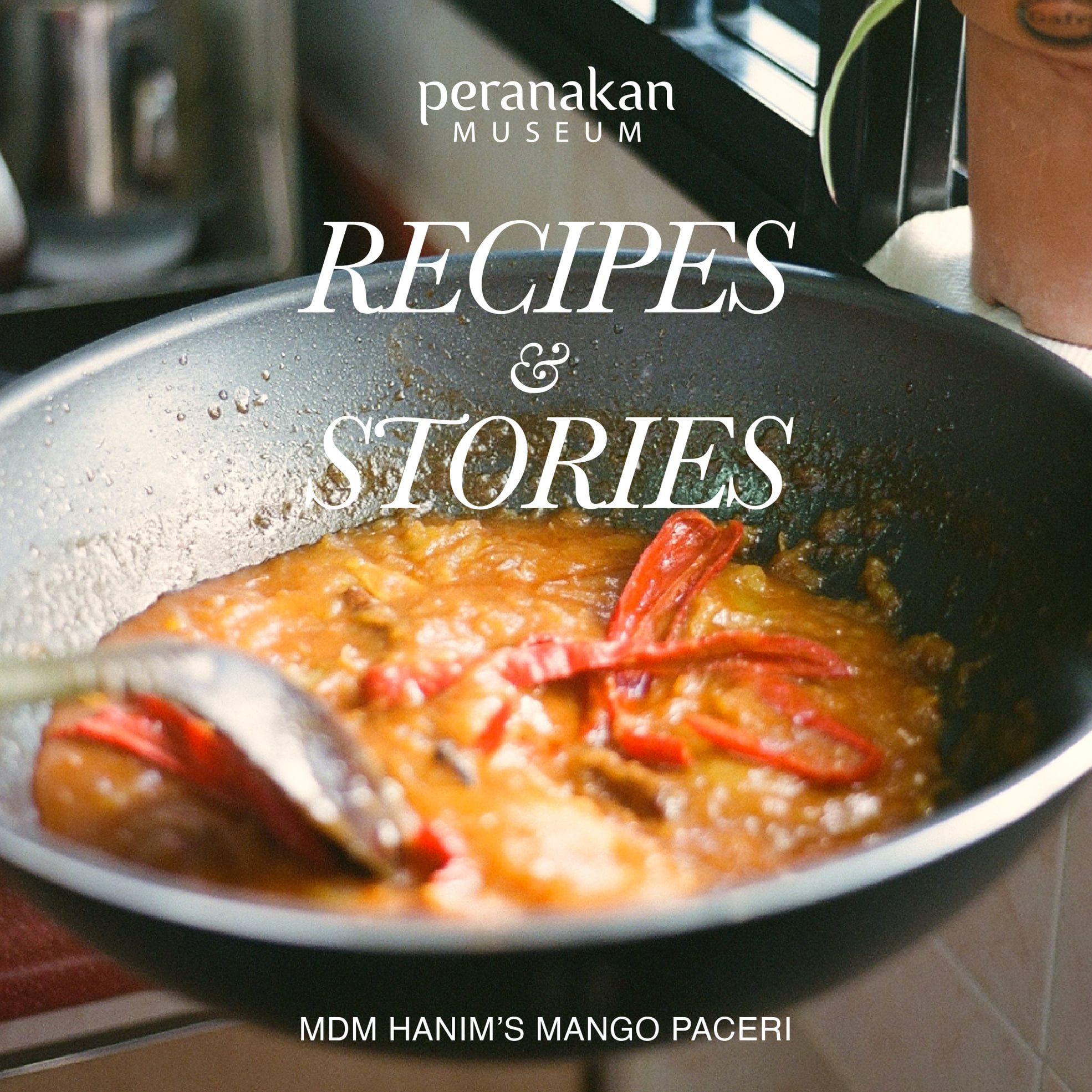 This week on "Recipes and Stories", we are featuring a recipe for mango paceri from Mdm Hanim. It's a kind of relish, a tangy pickle eaten with dishes like rice, briyani, or even nasi goreng.
"Paceri" or "pajeri" is a Malay word derived from the Tamil word "pachadi", a South Indian pickle made with pineapple, mangoes, or cucumber. Enjoyed by Mdm Hanim's family, this dish is also part of the heritage of the Jawi Peranakan community, who are descendants of Muslim Arab, Persian and Indian merchants who married Malay and other indigenous women.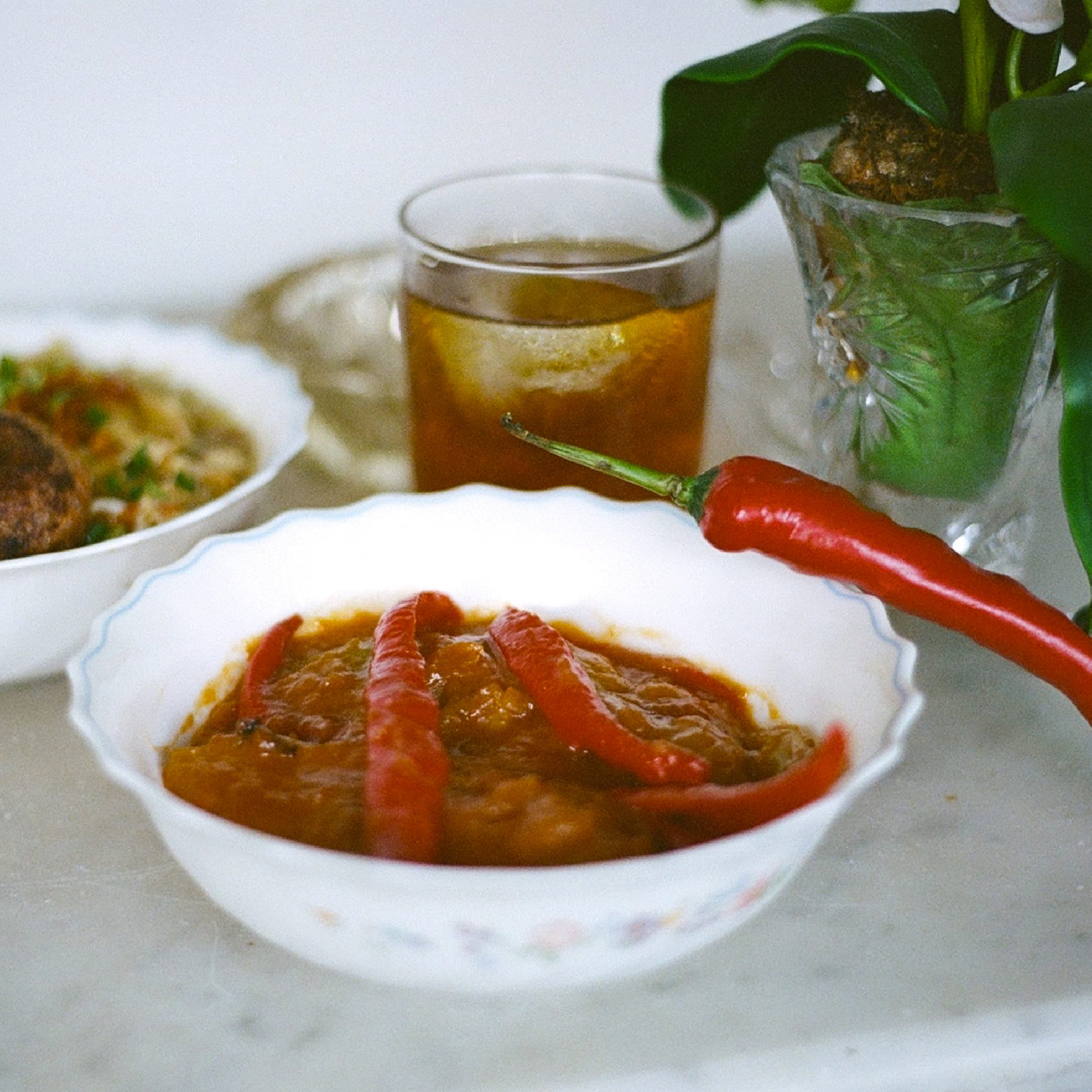 The Malay term "peranakan" refers to locals with mixed heritage, like Mdm Hanim, who is of Pathan and Johorean-Bugis descent. She shares her recipe for mango paceri, which was passed down from her great-grandmother to her mother.
This dish is often paired with nasi minyak and nasi briyani, but Mdm Hanim's favourite pairings are with nasi goreng, fried chicken, and fried fish. Paceri can be served either hot or cold.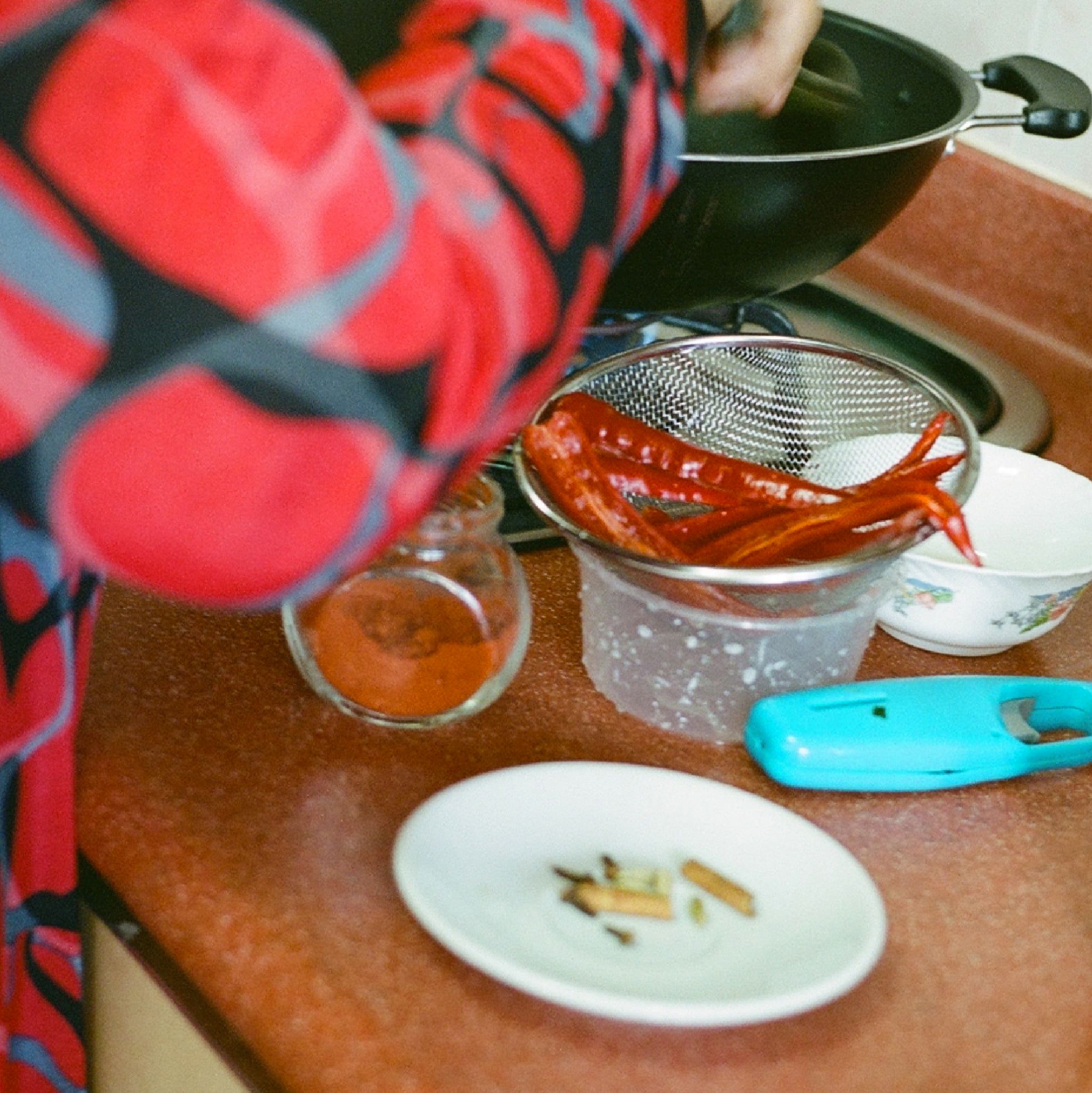 Mdm Hanim taught herself to cook by observing her mother in the kitchen. Soon, it was her mother who watched over her, and she recalls her mother's sternness whenever she made a mistake.
She shares her mother's preference for spicy food and does not like to add too much sugar to her cooking.
For this recipe though, the addition of sugar helps to reduce the sourness of the mangoes. Mdm Hanim uses gula melaka instead of the white sugar that's commonly used in paceri recipes. Using gula melaka instead produces a darker paste, and provides a richer and deeper flavour.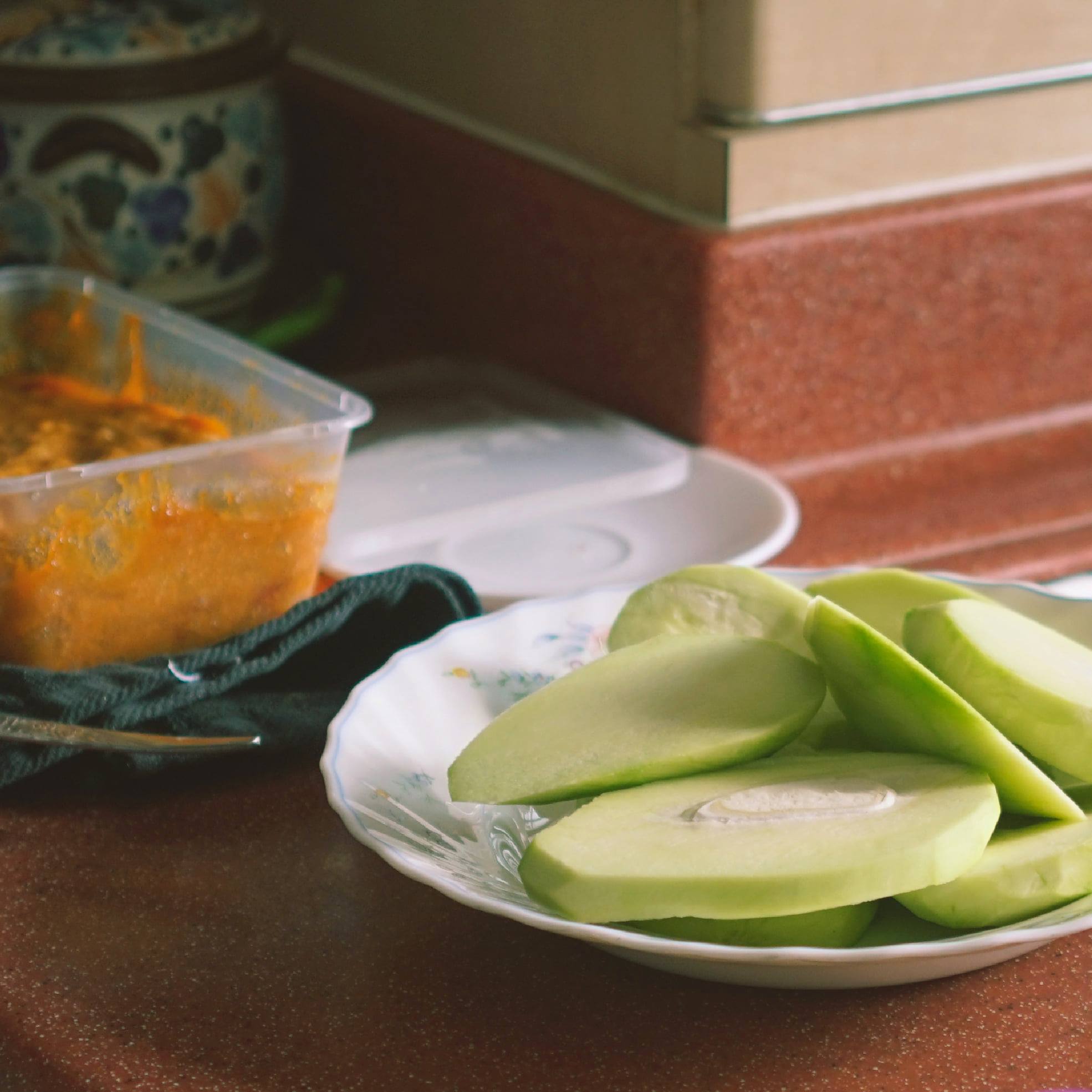 "Different people have different ways to prepare a recipe", Mdm Hanim remarks as she cooks.
A tip from Mdm Hanim is to use younger and harder green mangoes. Although more cooking time is required to soften them, the dish will have a stronger asam (sour) and sweet flavour. She often makes mango paceri when she has leftover mangoes, as the unripe ones she buys for cooking are usually too sour to be eaten on their own.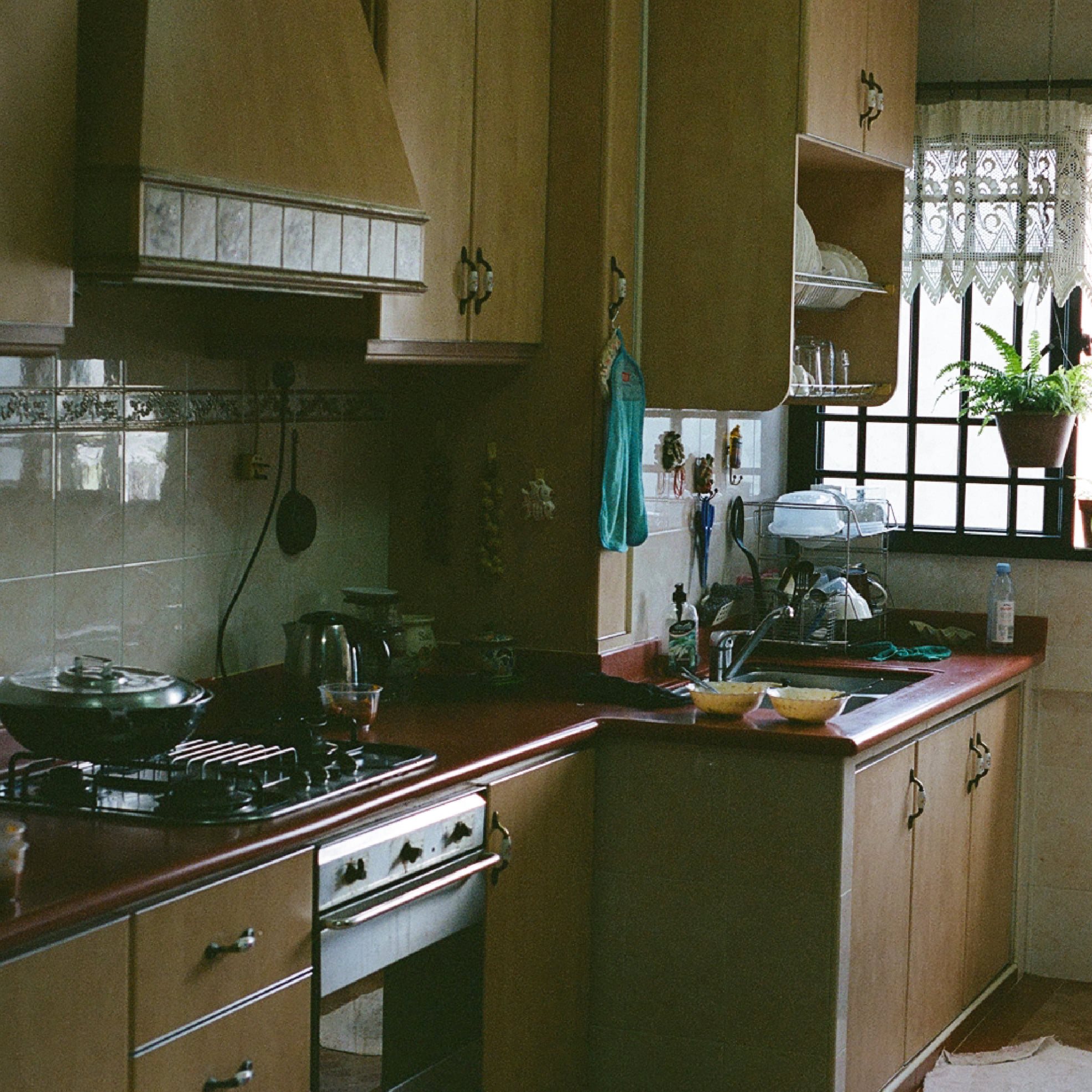 When Mdm Hanim was young, during the fasting month, her mother would serve paceri and achar with nasi goreng or mutton dishes at 4am, before daybreak and the start of the fast.
She shares how paceri was a convenient dish to prepare beforehand. It can be refrigerated for up to three months, making it a quick and easy addition to family meals.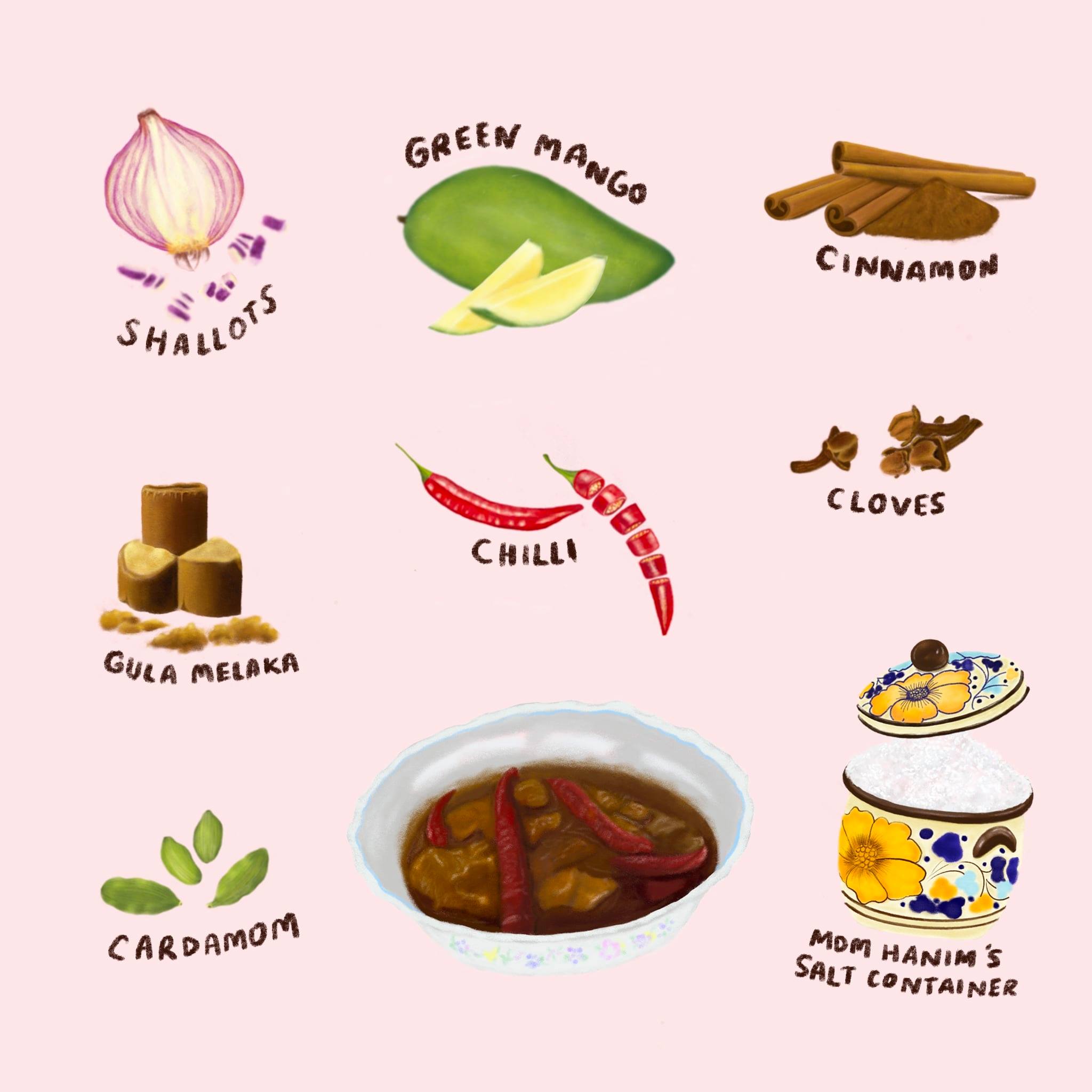 Ingredients
3-4 chillis, sliced in half
1 Red onion/shallots (sliced)
1-2 Young mangoes (sliced)
1-2 tbsp of chilli powder (to taste)
2 cinnamon sticks
3-4 pieces of cardamom
3-4 pieces of cloves
Gula melaka boiled with water (to taste)
Steps
Fry onions until brown and soft. Add cinnamon, cardamom, cloves, and chilli powder and fry.
Add salt and brown sugar (gula melaka) to taste, and then add 1-2 cups of water and mix well.
Add sliced young mangoes and chilli. Allow the mixture to boil for about 30-40 minutes until mangoes are soft and sauce forms a thick paste.
Feel free to tweak the recipe to your own preference – add more chilli if you prefer it to be spicier, or more sugar if you prefer it to be sweeter. The paceri can be refrigerated for up to a month.