CERAMICS AND FOOD CULTURE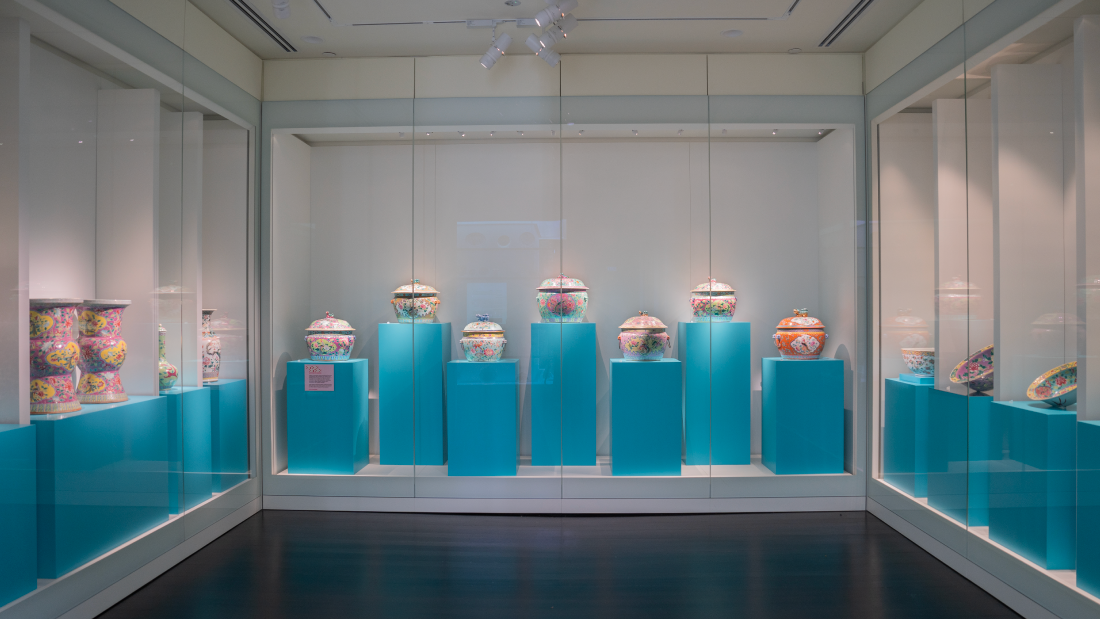 Our gallery dedicated to ceramics and food culture presents a refreshing take on the ceramics used by Peranakans and their diverse food culture. Highlights include a floor-to-ceiling display of some of the best and rarest examples of Peranakan 'nyonya ware' – ranging from traditional pieces to contemporary expressions, alongside an installation featuring a tok panjang, a traditional long dining table with a complex outlay of commissioned dining ware. Visitors may also watch videos related to Peranakan food.
OBJECT HIGHLIGHTS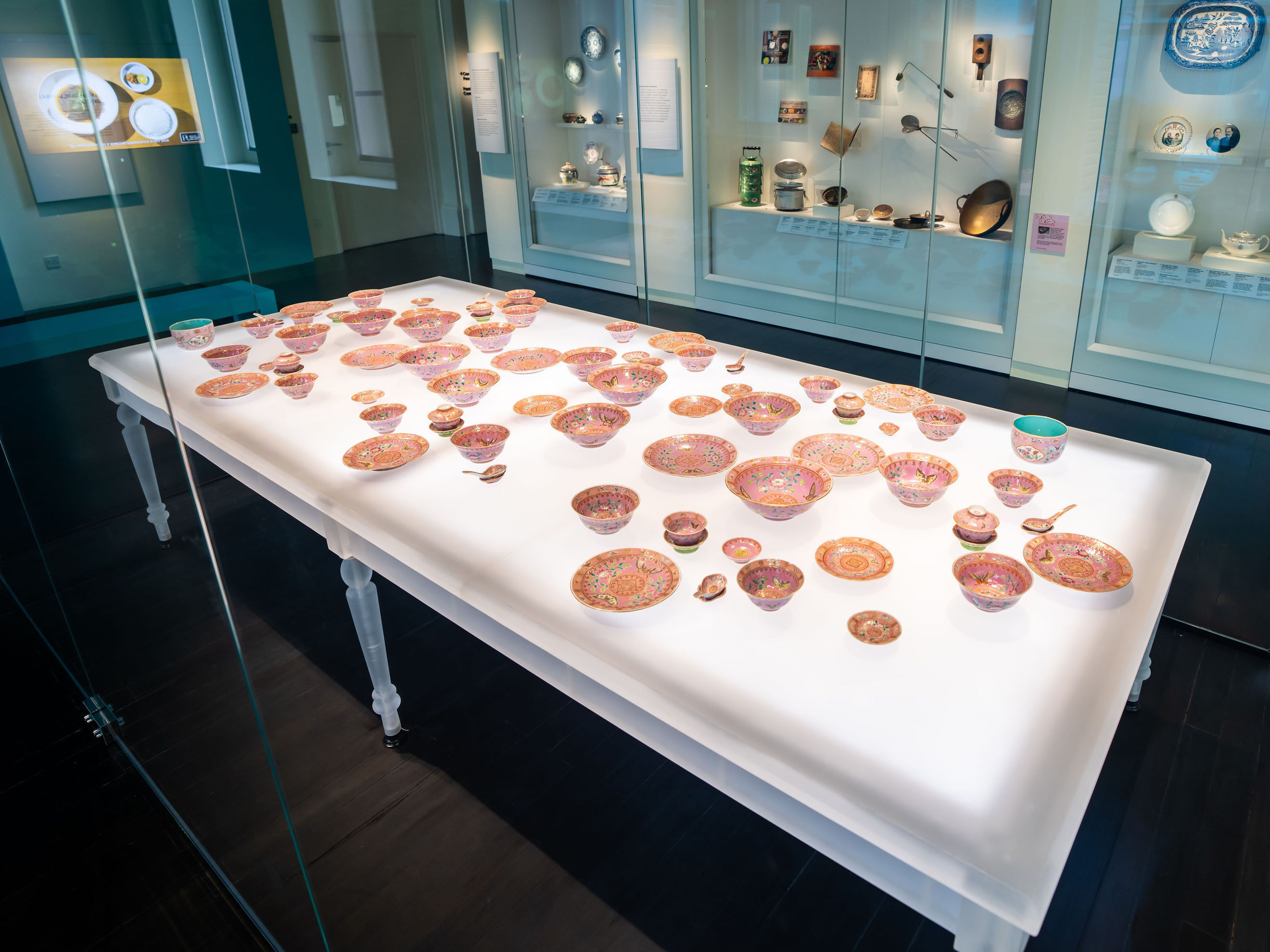 Tok Panjang: Dinner service with the surname "Yap"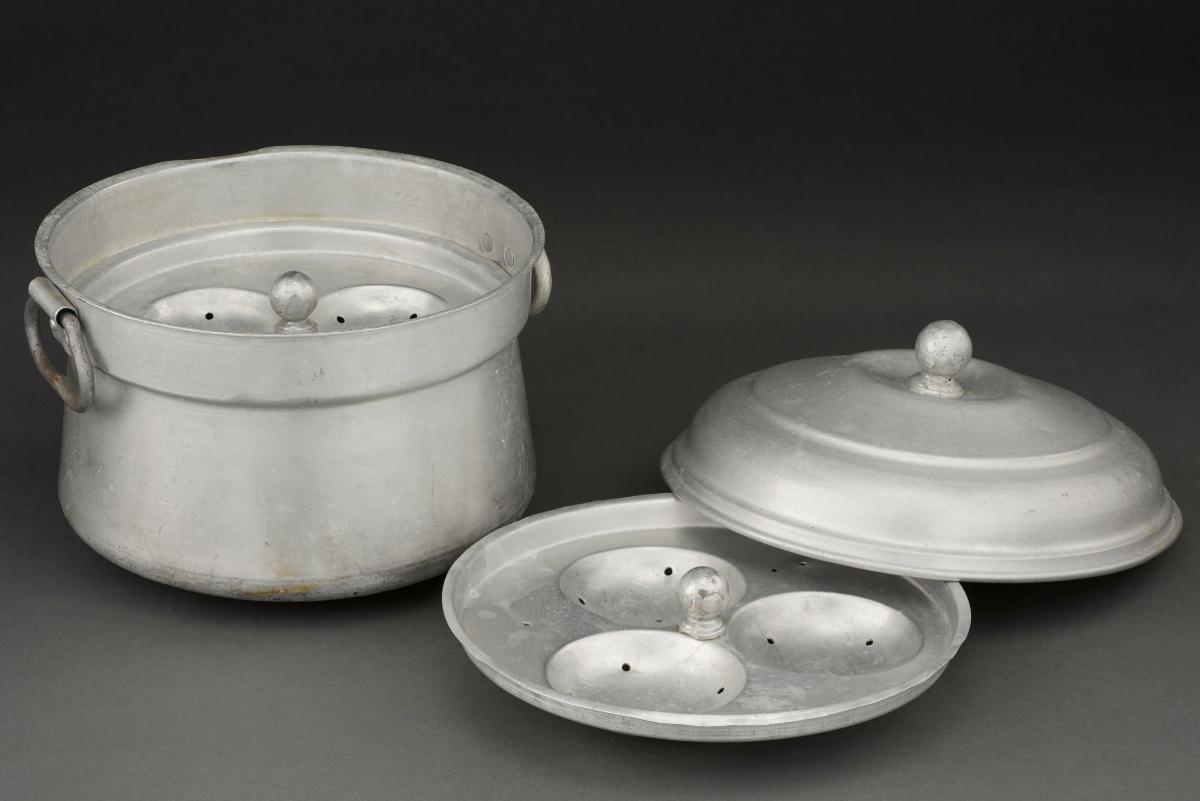 Idli steamer, used by the Peranakan Indian community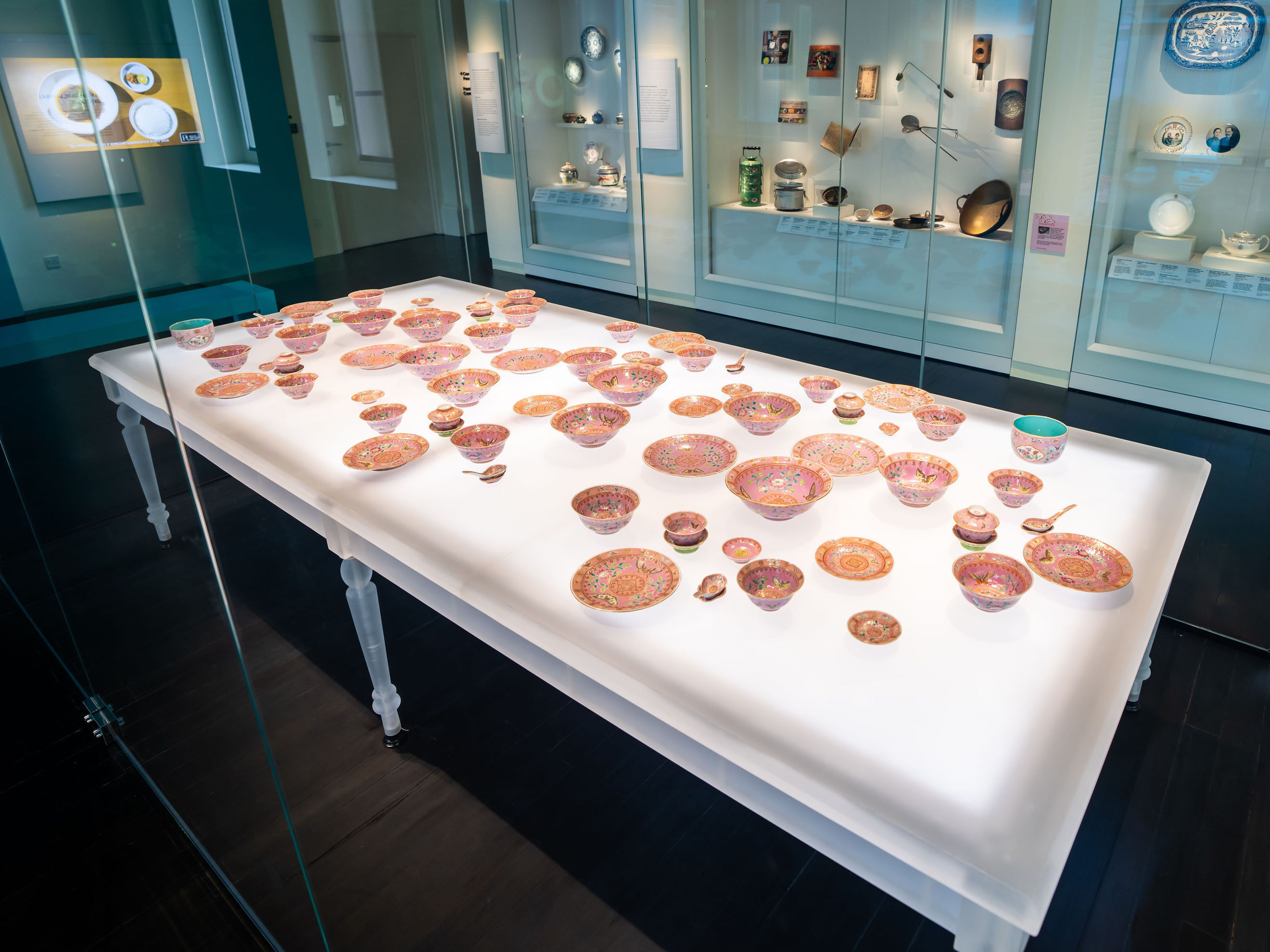 Tok Panjang: Dinner service with the surname "Yap"
China, Guangxu Period (1875–1908) Mark of De Sheng Gong Si
On loan from the Mariette Collection

A Chinese Peranakan style of dining, tok panjang (Baba Malay for "long table") refers to a feast eaten at a long rectangular table on special occasions such as weddings and birthdays. An eclectic mix of European, Chinese, and Malay elements, it was usually attended by close relatives and friends, and consisted of elaborate foods and desserts specific to the occasion. It was common for betel quids (sireh) to be served after the meal.

This installation features the commissioned dinner service of the family of Kapitan Cina Yap Ah Loy. It comprises sixteen types of plates, bowls, and spoons of various sizes, each having a different use on the dining table. The pieces are decorated both on the interior and exterior with auspicious motifs of butterflies and flowers. The character for the name "Yap", 葉, is printed on the rim. The mark on the base is of De Sheng Gong Si 德生公司, the name of Yap Ah Loy's shop in Kuala Lumpur. There exist other pink ground pieces with a similar butterfly motif and the surnames Tan 陳, Seow 萧 and Chew 周. But this is the only nearly complete set that can be traced to a particular Chinese Peranakan family.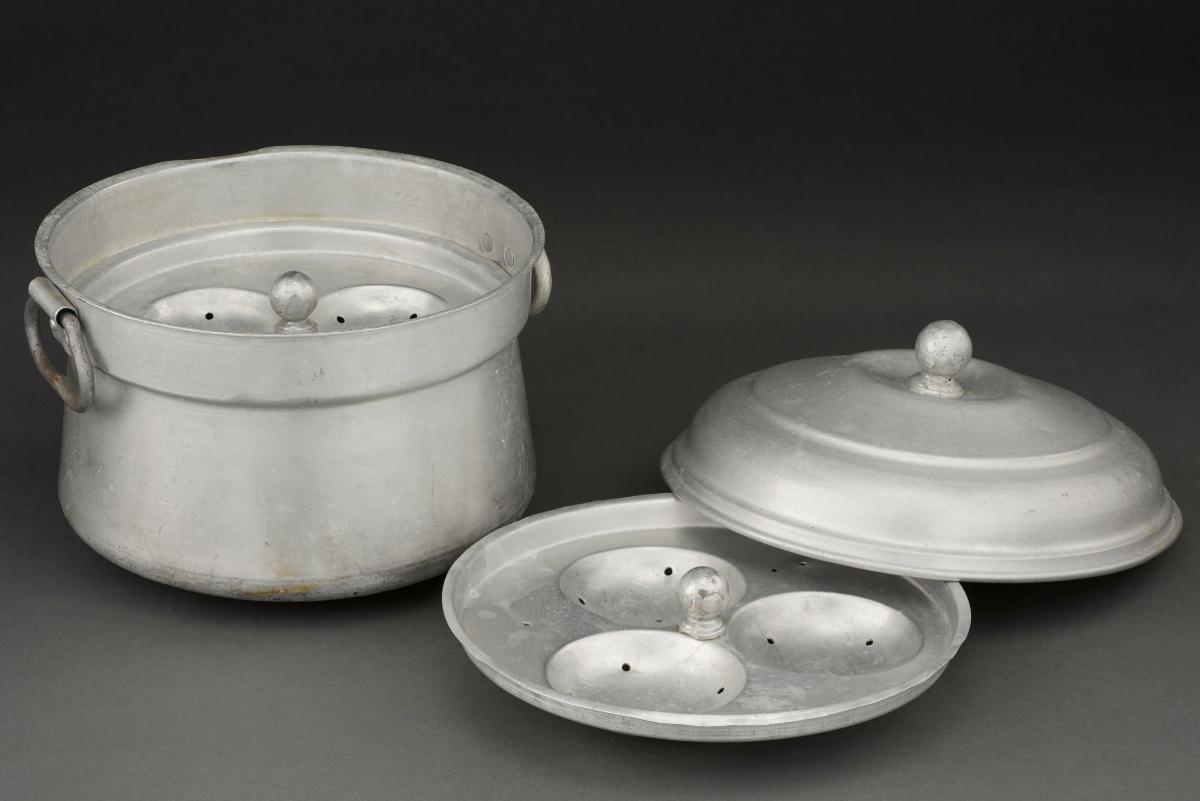 Idli steamer, used by the Peranakan Indian community
Singapore, mid-20th century Aluminium
Gift of Mrs Veni Knight
2010-01321